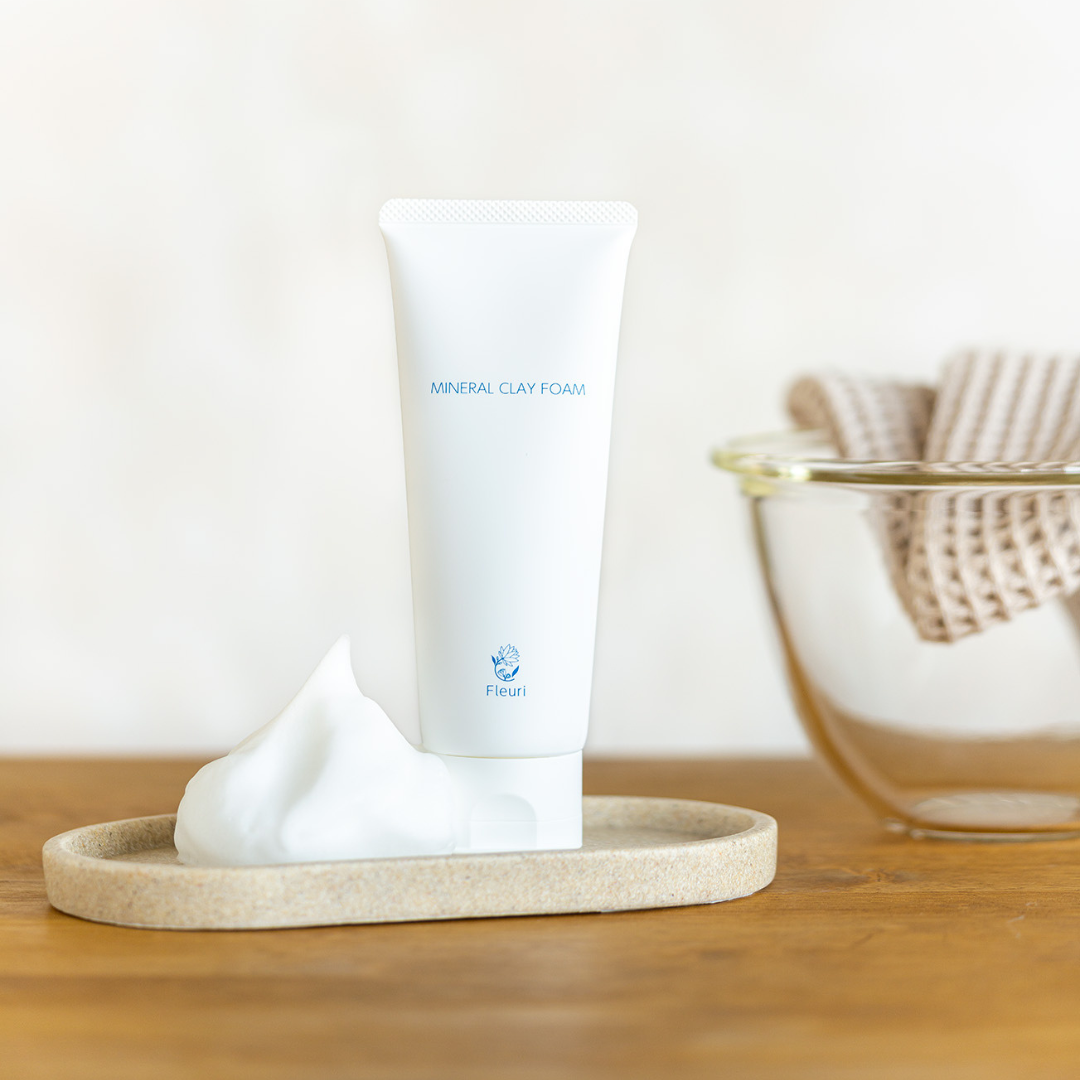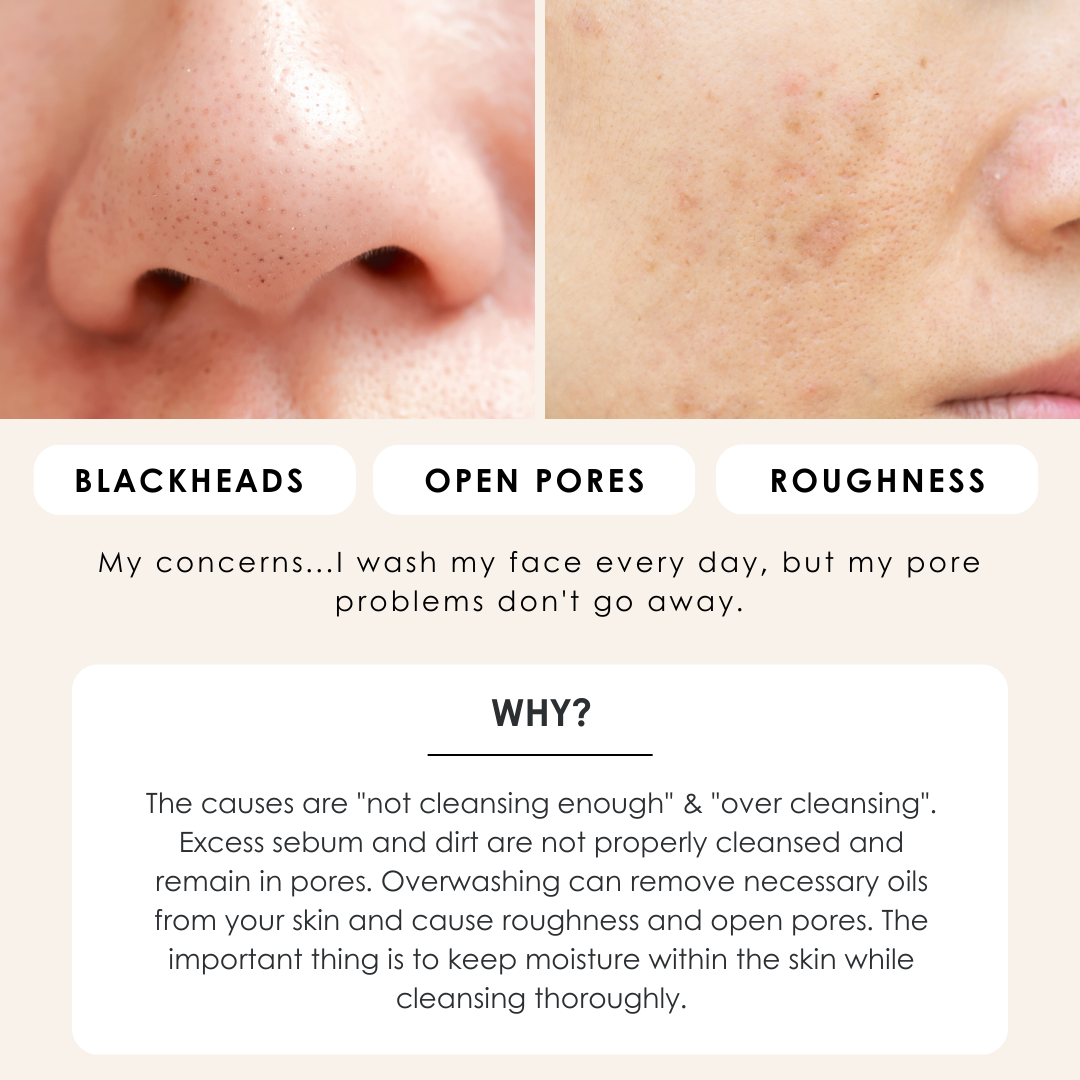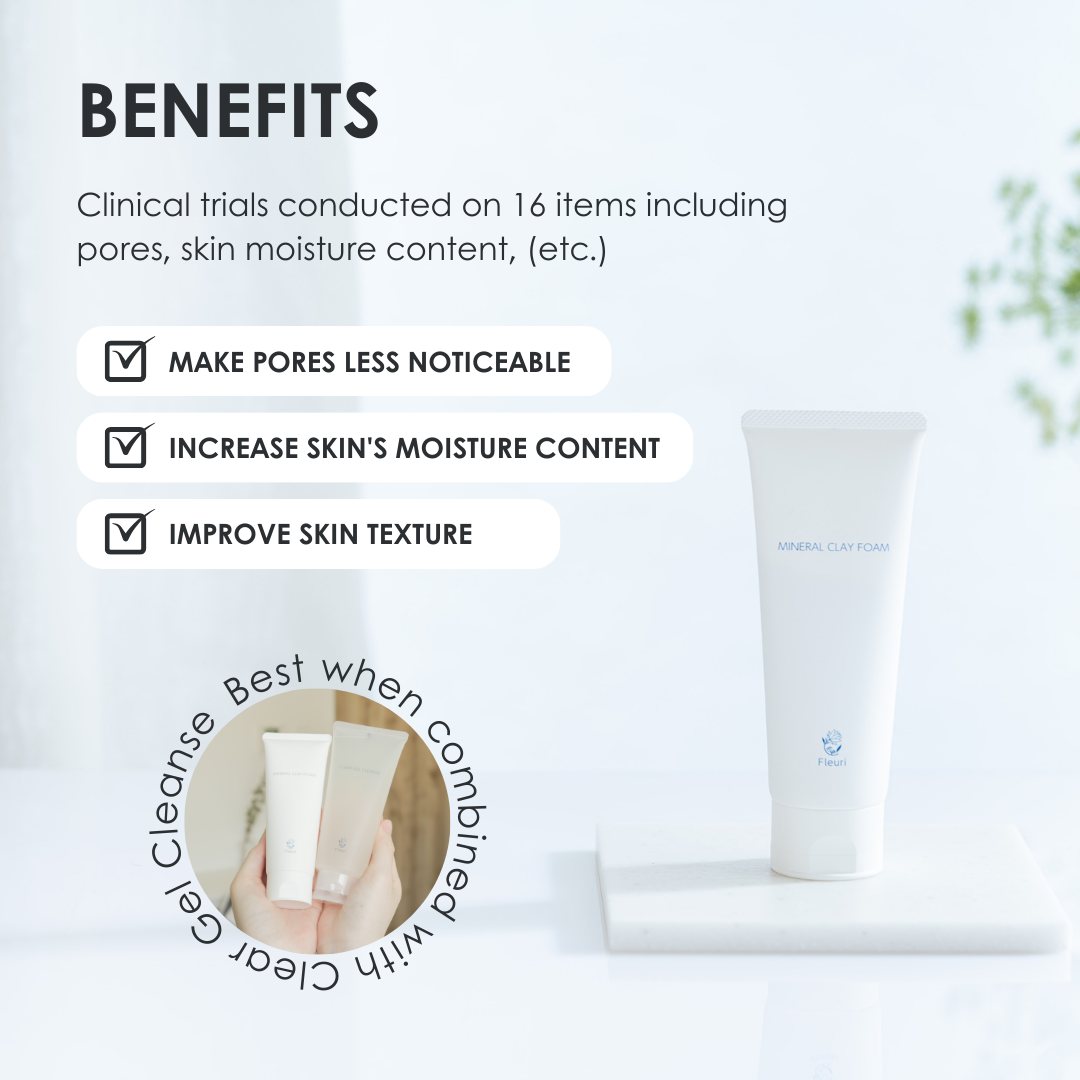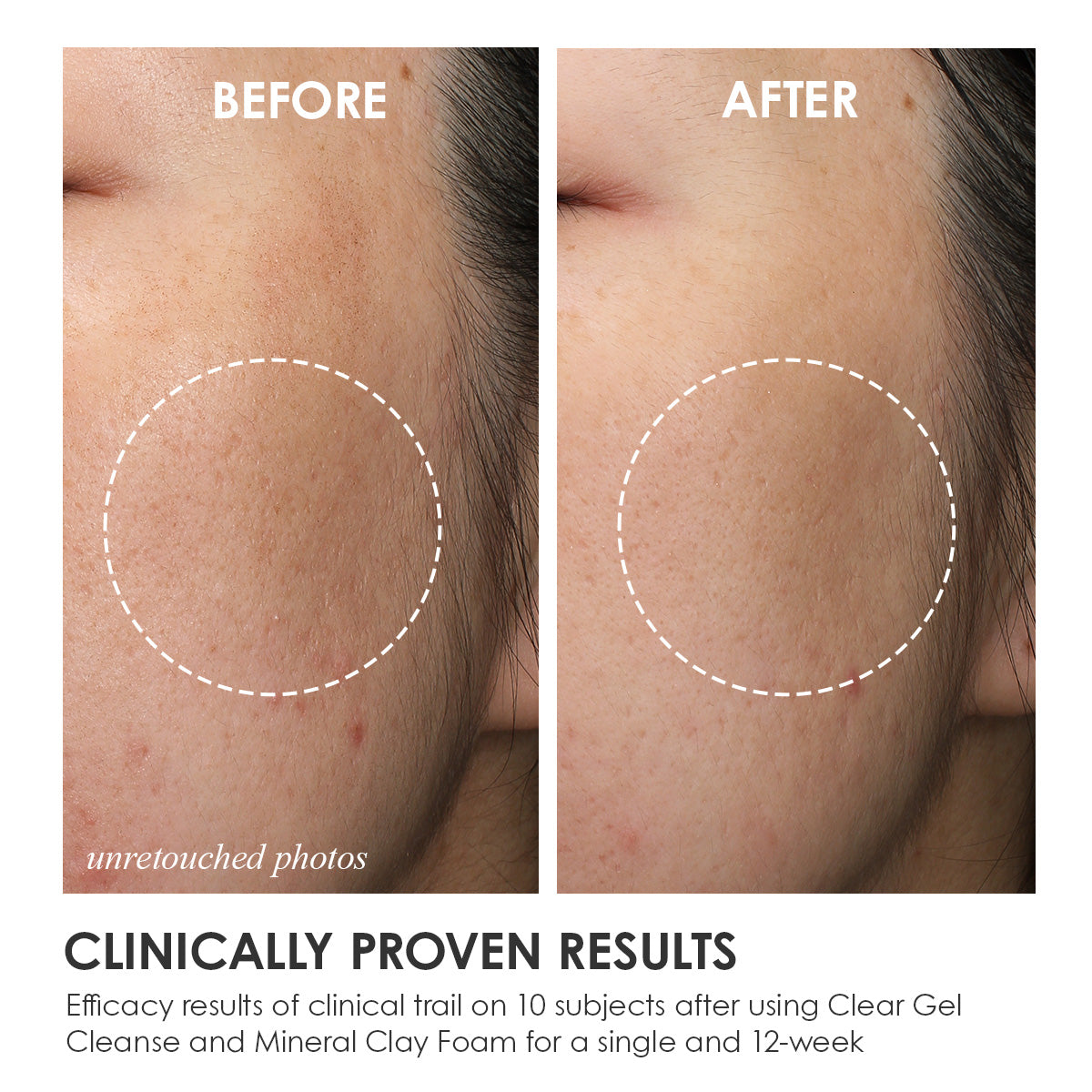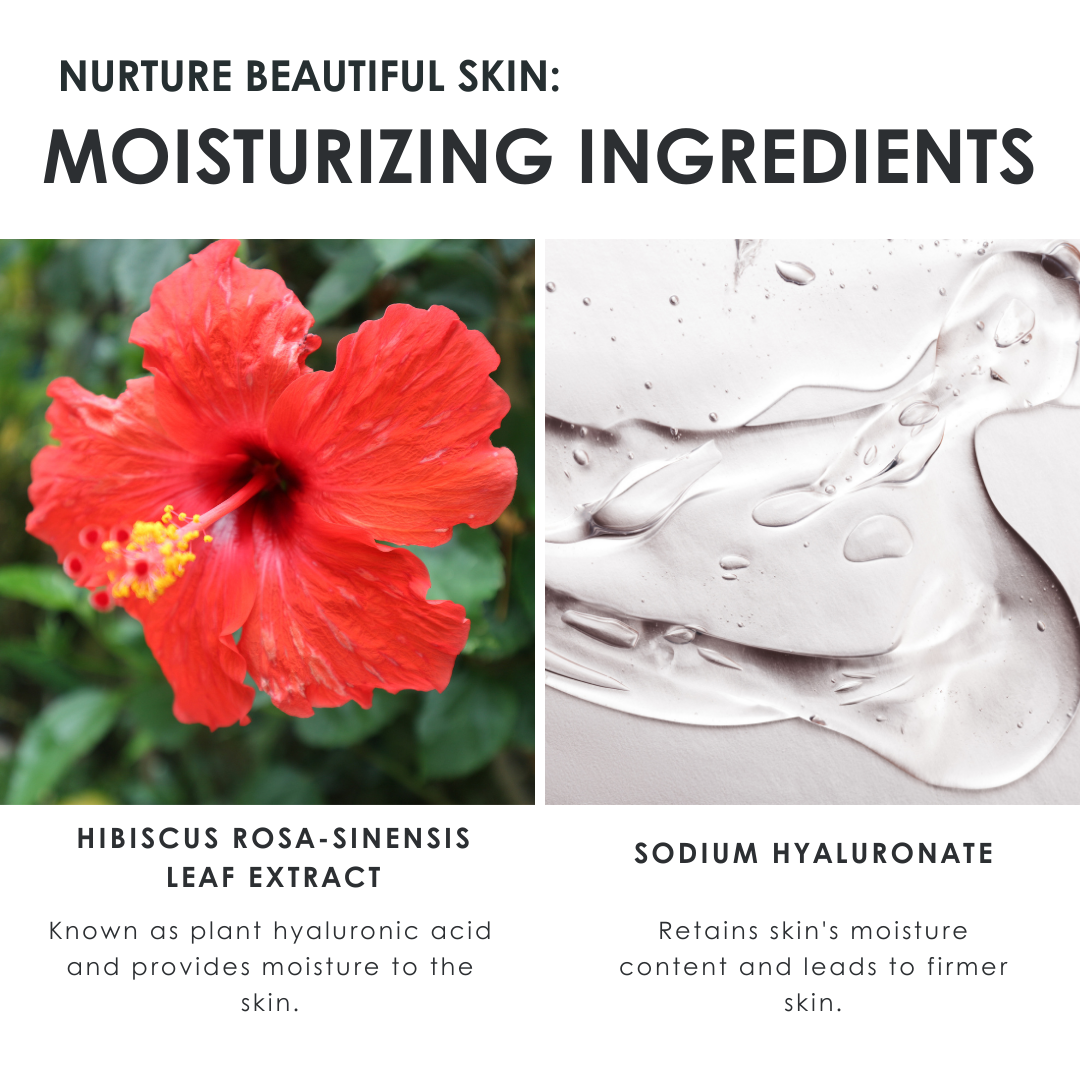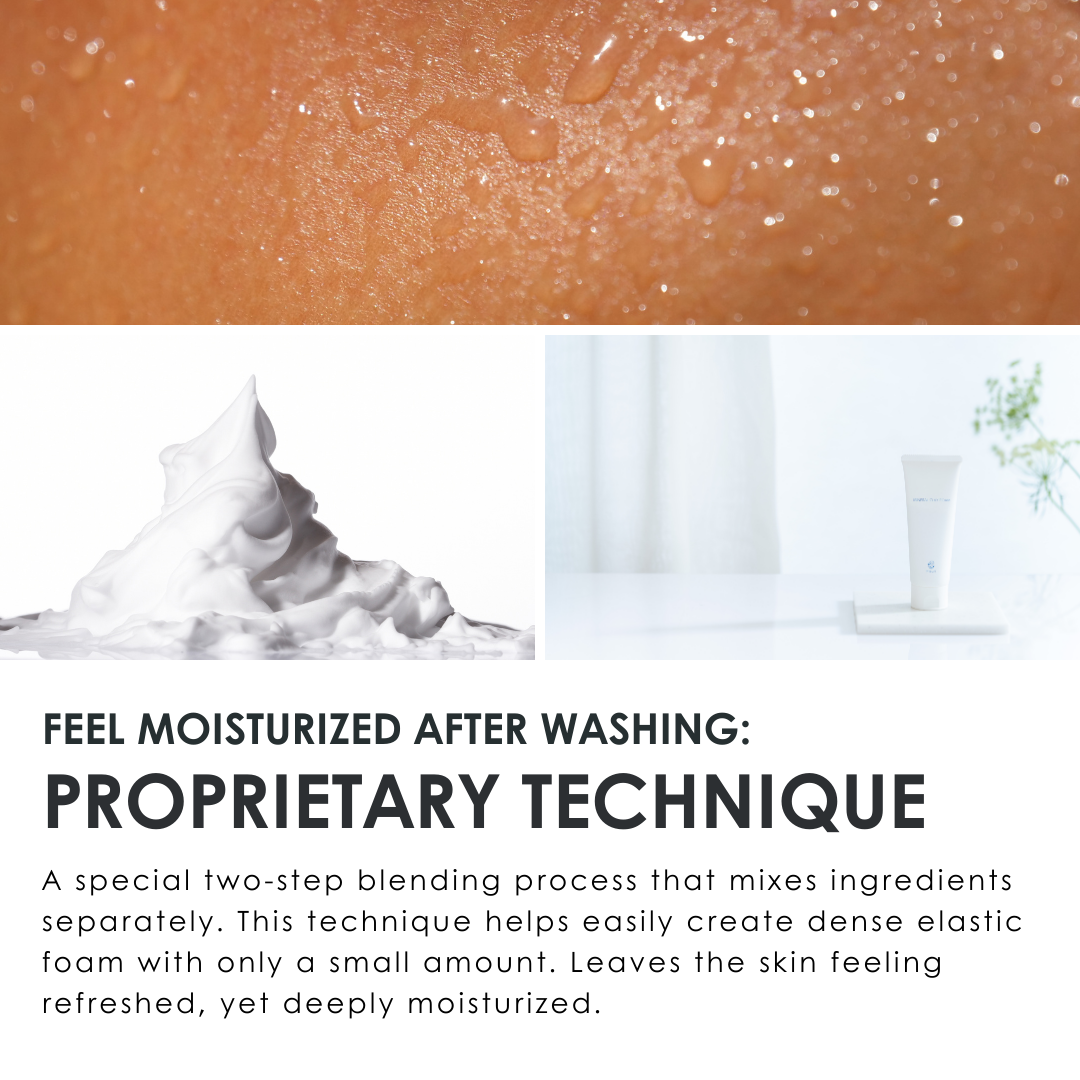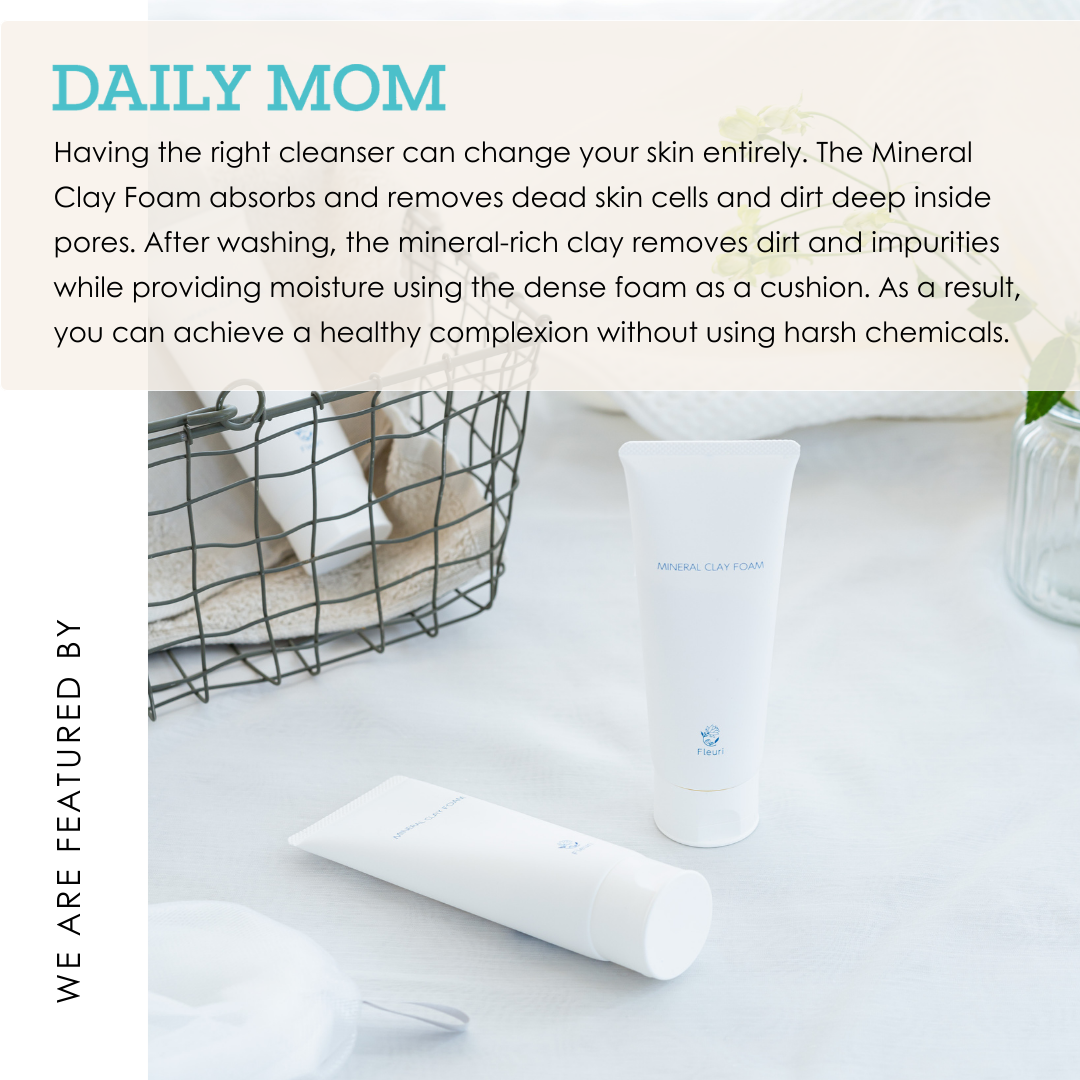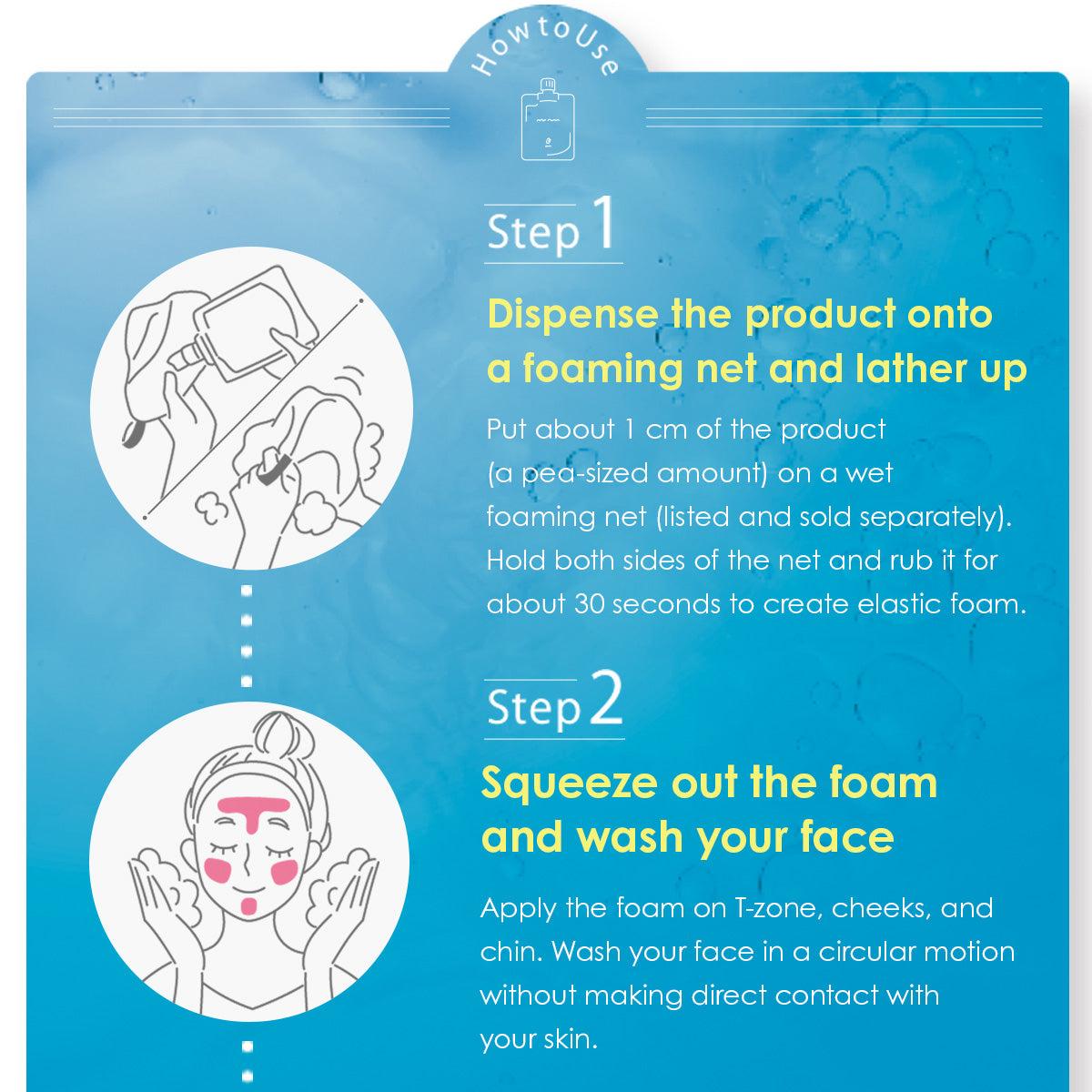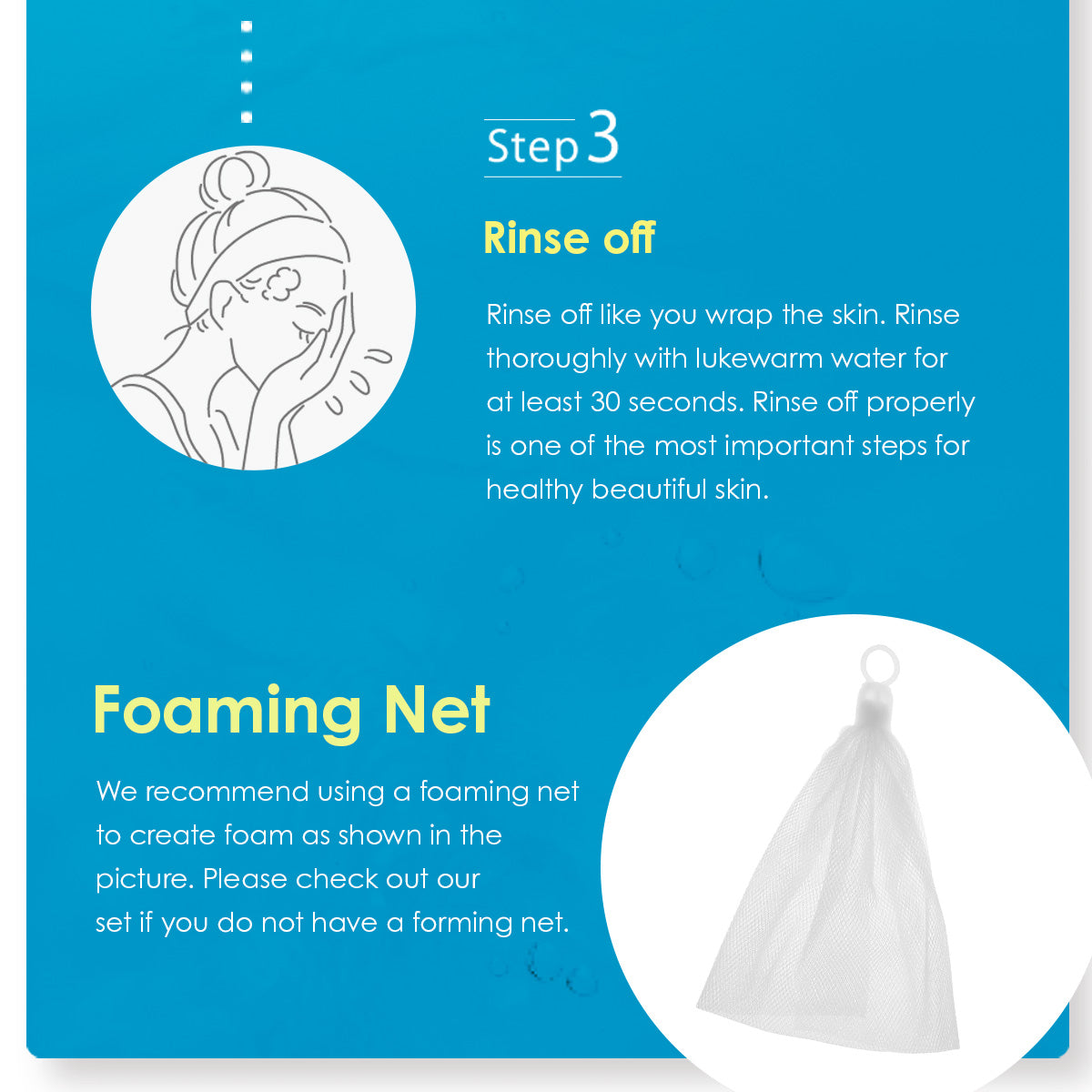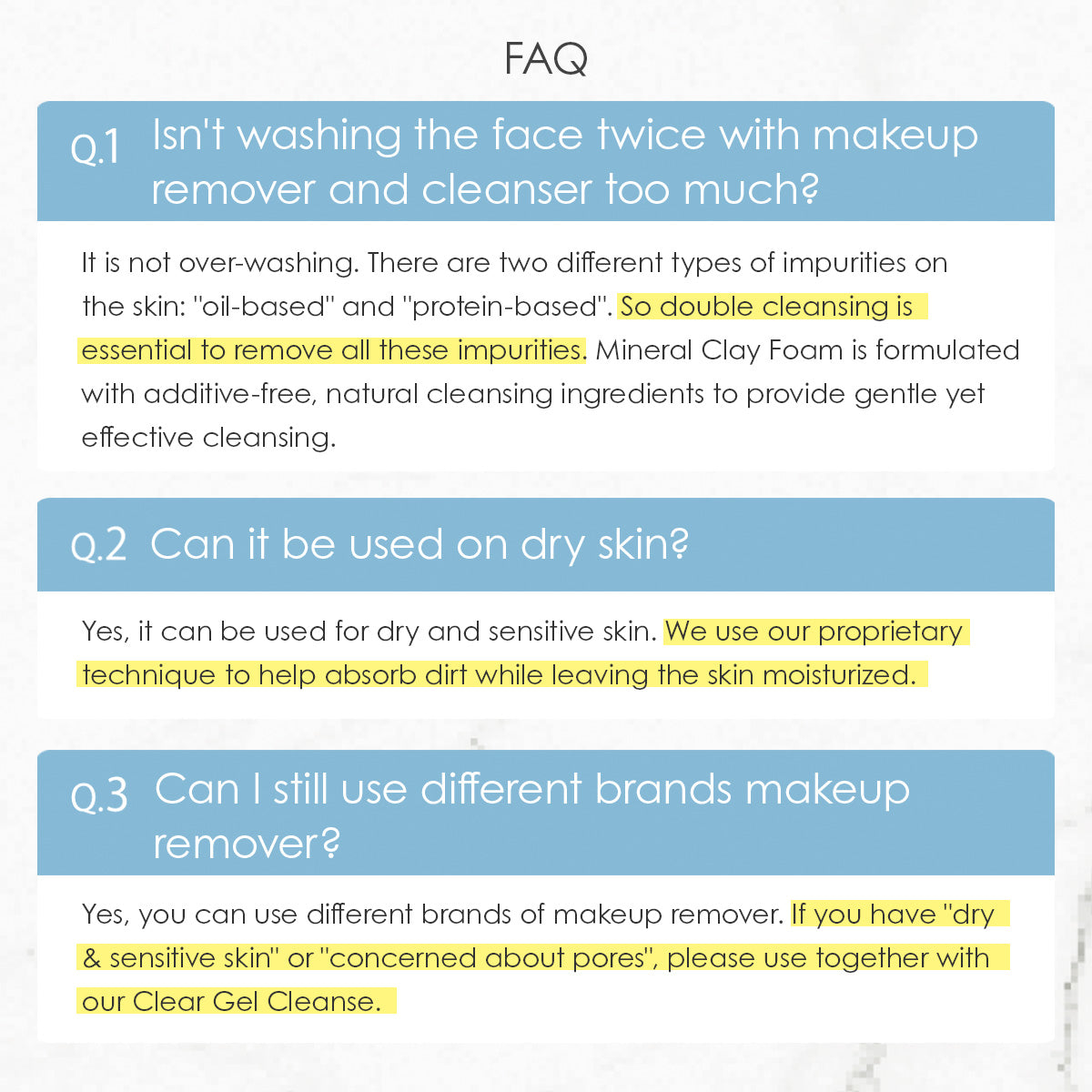 MINERAL CLAY FOAM -Foaming Mineral Cleanser- + FOAMING NET
Mineral Clay Foam and Foaming Net set. The foaming net creates marshmallow-like foam for gentle cleansing.
Absorbs and removes dead skin cells and dirt from deep inside pores. The dense foam acts as a cushion to minimize the burden on the skin. Mineral-rich clay, nurtured for many years at the bottom of the Japanese seabed, is formulated to help remove dirt and impurities while providing moisture after washing.
The set includes:
MINERAL CLAY FOAM: 100g / 3.5 fl oz
FOAMING NET: 20cm
RECOMMENDED FOR: All Skin Types
---
Sale price

$42.50
Regular price

$42.50
(/)
Details

Why is it effective?

Mineral Clay Foam introduced the two-step blending process, a cutting-edge advanced Japanese technology. This process, which mixes raw materials in two parts, makes it possible to create a high-quality foam with elasticity even with a small amount. This high-quality foam, can be made easily by anyone, leaving skin feeling refreshed and moisturized after washing. Formulated with sea silt as a raw material and rich in minerals, absorb dirt and moisturize the skin. Sea silt is a natural material that has been nurtured for many years on the bottom of the Japanese sea. This gentle foaming formula is designed for sensitive skin.

Clinical Trial Results

Instant results*
・ Reported significant improvement in pore cleansing.
・ Reported significant improvement in stratum corneum water content.
・ Reported significant improvement in skin texture.

After 3 Months*
・ 11%: Significantly reduced in pore visibility
・ 45%: Increased stratum corneum water content.
・ 32%: Skin texture was significantly improved.

14 items: Skin condition evaluation improved*.

Moisture, dryness, softness, glow, smoothness, roughness, texture, makeup application, firmness, wrinkles, clarity, tight feeling after washing, brightness, overall satisfaction

* Efficacy results of 12 week clinical trial on 10 subjects using Mineral Clay Foam and Clear Gel Cleanse.
Ingredients

Japanese Clay

Since ancient times, Japanese people have focused on the beauty benefits of natural clay. The Mineral Clay Foam uses this natural clay, which has been nurtured on the bottom of the Japanese sea for a million years. It is rich in minerals and has the ability to absorb and remove dirt while locking in moisture to keep the skin hydrated.

Hibiscus Rosa-Sinensis Leaf Extract

In Japan, it has been known as a highly effective beauty ingredient since ancient times and also known as plant hyaluronic acid. This ingredient has high moisturizing and antioxidant effects and the power to minimize the effects of UV Rays.

Sodium Hyaluronate

An ingredient with excellent moisturizing properties that is often found in high-quality Japanese cosmetics. Not only moisturize the skin, but maintain the moisture content of the stratum corneum, while preventing dryness.

Full ingredient list

Water, myristic acid, glycerin, propanediol, palmitic acid, K hydroxide, solbes-30 tetraoleate, TEA cocoyl glutamate, stearic acid, kaolin, sea silt, sodium hyaluronate, Hibiscus Rosa-Sinensis Leaf Extract, sodium cocoyl methylalanine, capric acid glyceryl caprate, polyglyceryl-2 laurate, polyglyceryl-10 laurate, glyceryl stearate, titanium dioxide, BG, sodium hydroxide, skim milk, milk protein, caprylyl glycol, 1,2-hexanediol

Formulated without

Oil, alcohol, artificial colors, paraben, phenoxyethanol, petroleum-based surfactants, artificial fragrance, antioxidant, mineral oil, UV absorber, preservatives, silicone, petrolatum, phthalate, sulfate, SLS, formaldehyde, urea, and palm oil
How to use

STEP 1: Wet a Foaming Net

Wet a foaming net with water and drain lightly. (Adjust the amount of water while a large amount of water may prevent making the dense form.)

STEP 2: Apply the Foaming Cleanser

Squeeze out about 1 cm foam onto the foaming net.

STEP 3: Create the Foam

Hold both sides of the foaming net and rub it in a circular motion about 30 times to create elastic foam.

STEP 4: Squeeze Out the Foam

When a fine foam is made on the foaming net, it is ready to squeeze out when an apple-sized foam stays on your palms even if you turn it upside down.

STEP 5: Begin Cleansing

Place the foam on the T-zone, cheeks and chin. Gently spread it over the entire area. Wash in a gentle circular motion so that your fingers do not touch your skin. Carefully wash the face down to the hairline.

STEP 6: Rinse

Rinse off once you have blended it all over. It is easier to rinse off if you gently remove the foam on your face first. The water temperature should be skin temperature (30-32°C), and rinse off as like wrapping your skin around about 30 times with running water. Rinsing properly without skipping here will lead to healthy skin beauty. The hairline and face areas are often left unwashed and it can cause skin problems. Rinse carefully, gently, and thoroughly.

STEP 7: Dry

After washing your face, use a clean towel to gently press over your face to remove excess water. Scrubbing will damage your skin. Gently putting a towel over your face is fine.

Precautions for Storage and Handling

・ Since the product is sensitive to temperature changes, please store it away from a bathroom (especially if use a bath dryer) and direct sunlight with high temperatures and humidity.

・ Due to the characteristics of the ingredients, the clay and oil may separate and turn yellow in color when the temperature changes. There is no problem using this product when this occurs but please use it after rubbing it lightly.

Texture : form

Fragrance : fragrance-free

pH : 8.8
MINERAL CLAY FOAM -Foaming Mineral Cleanser- + FOAMING NET
Sale price

$42.50
Regular price

$42.50
Choose options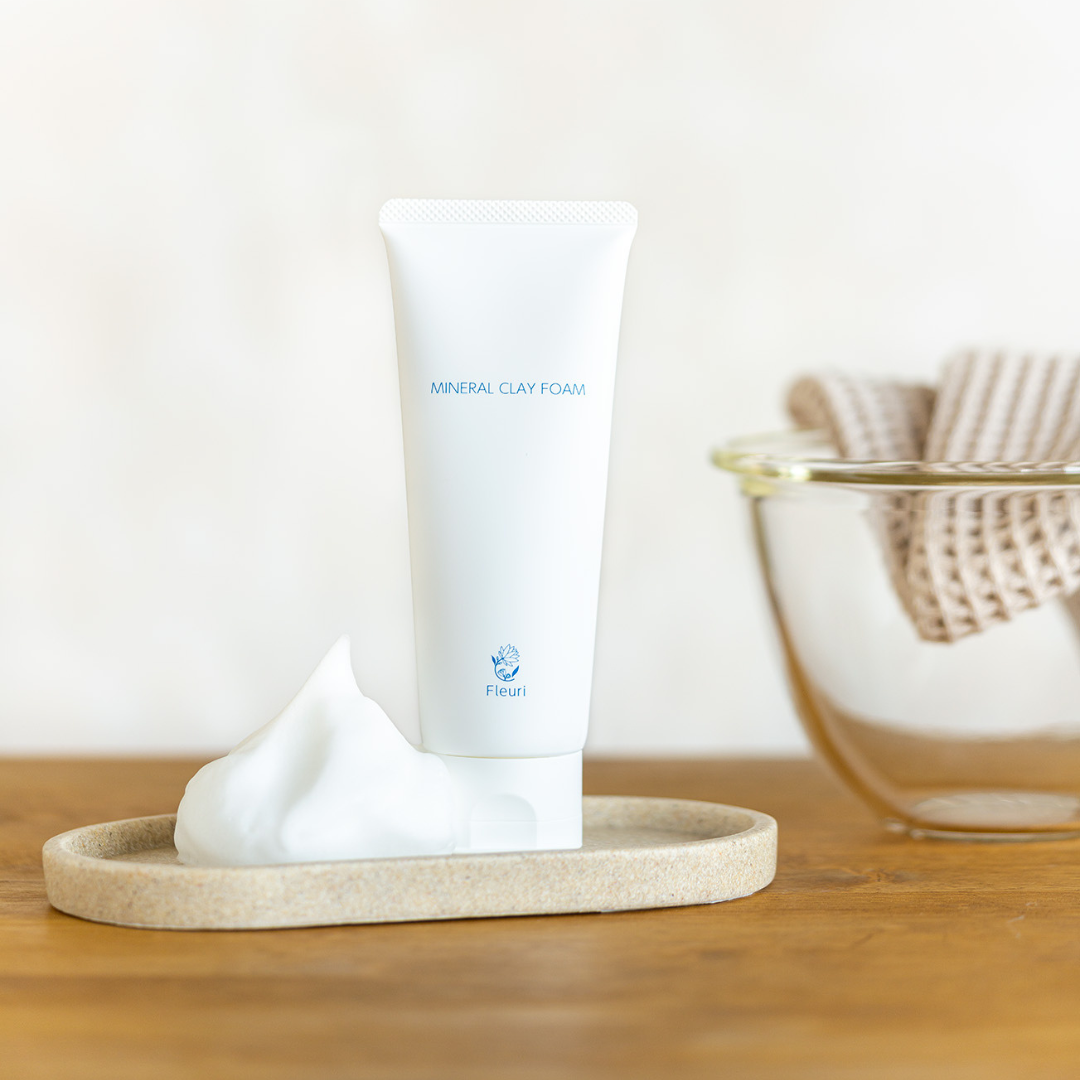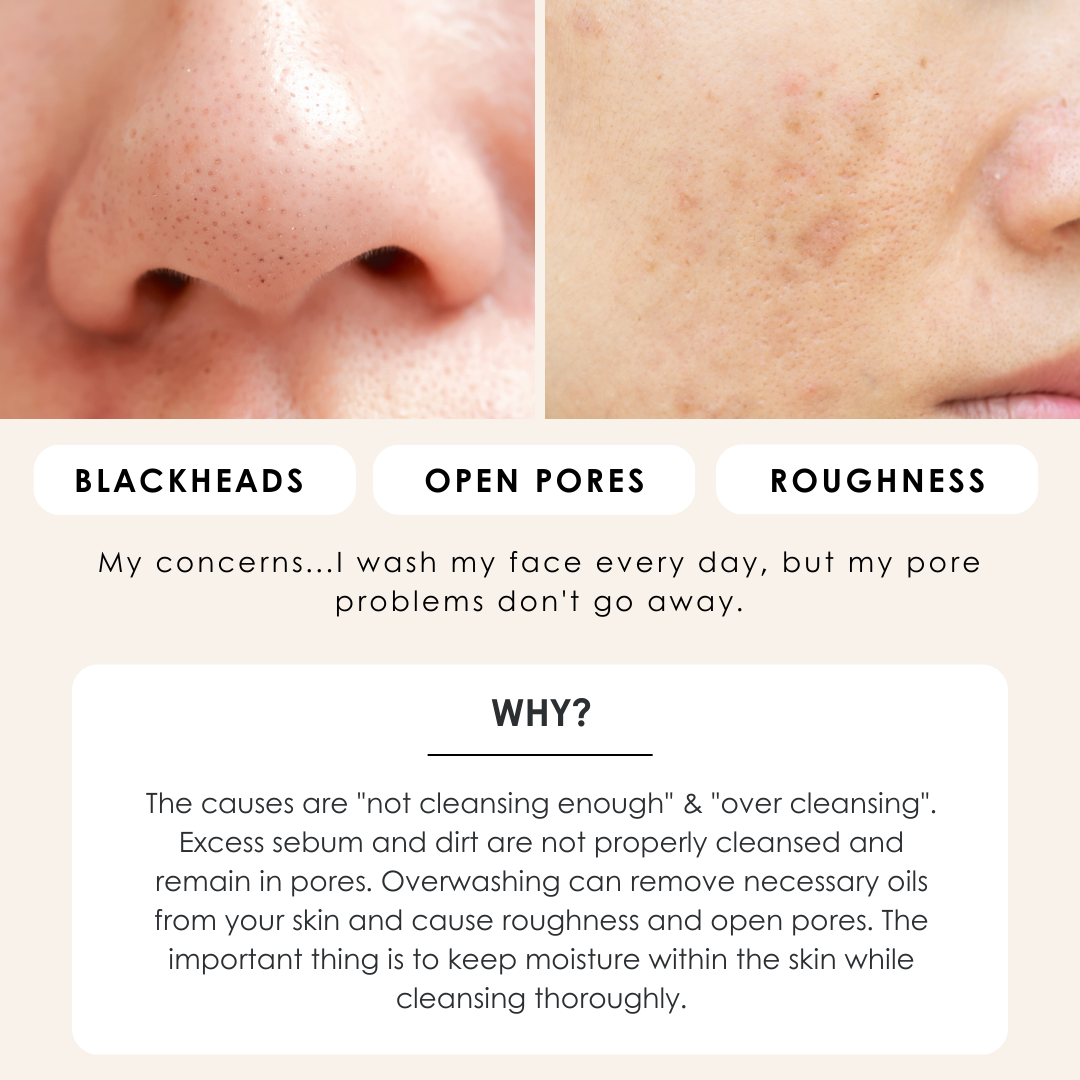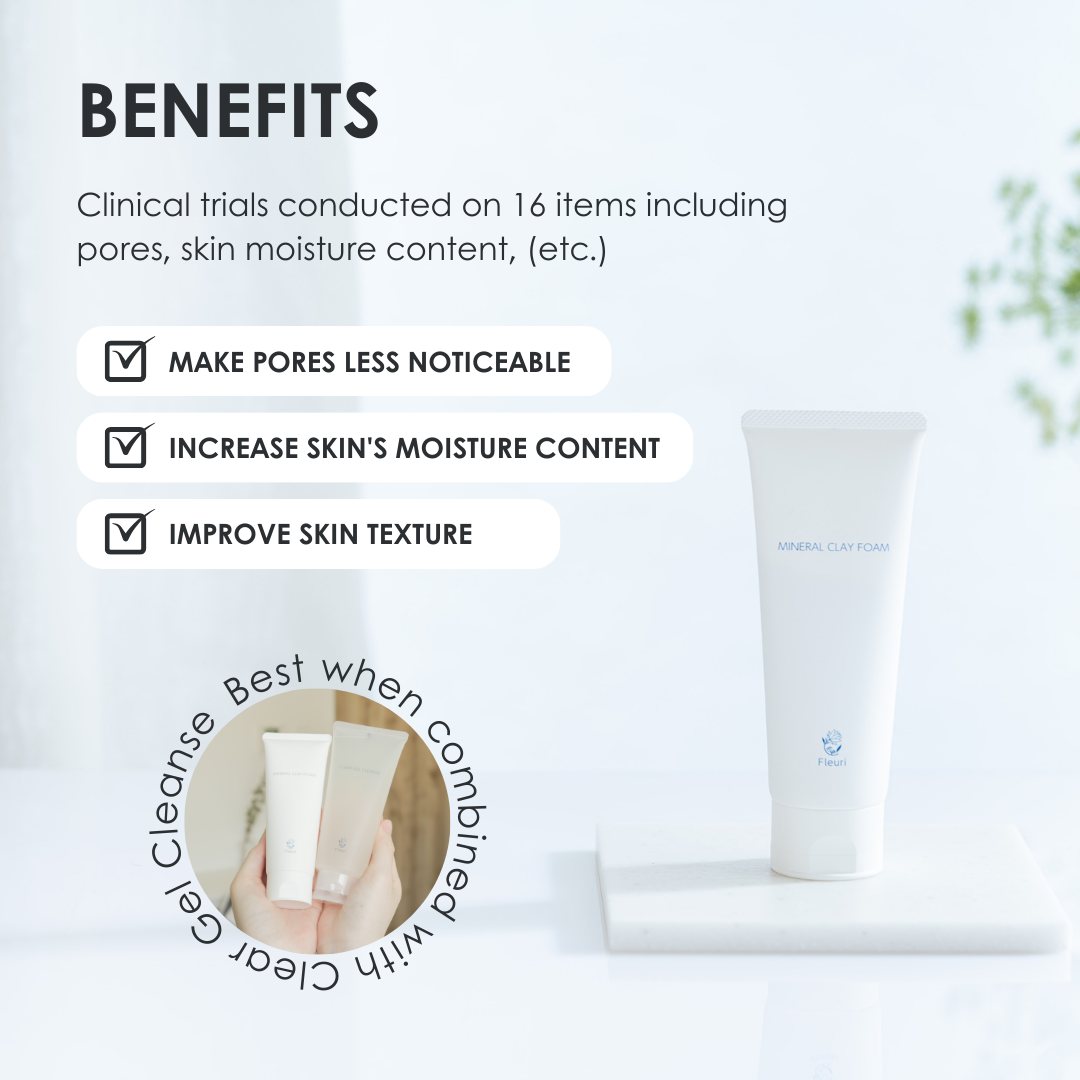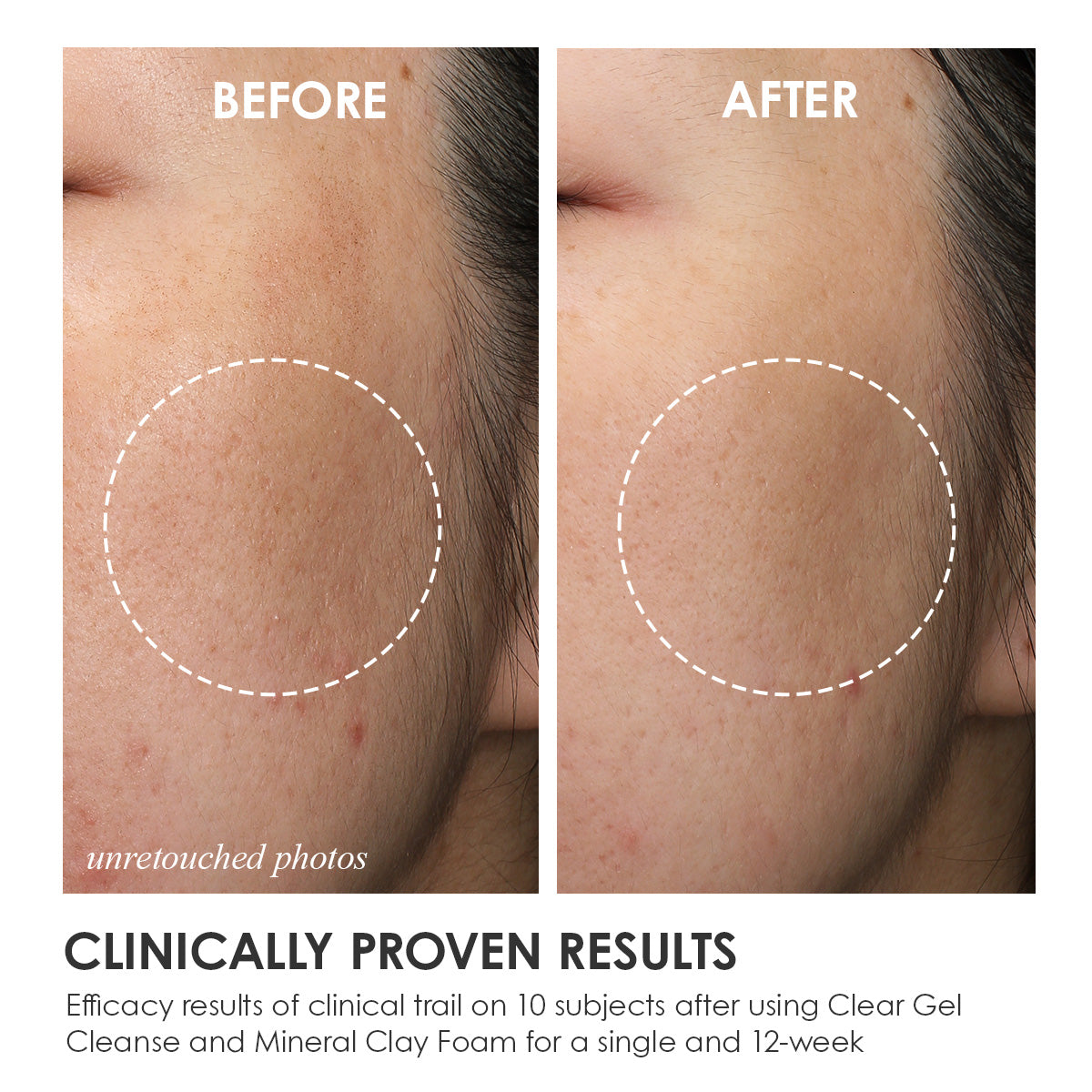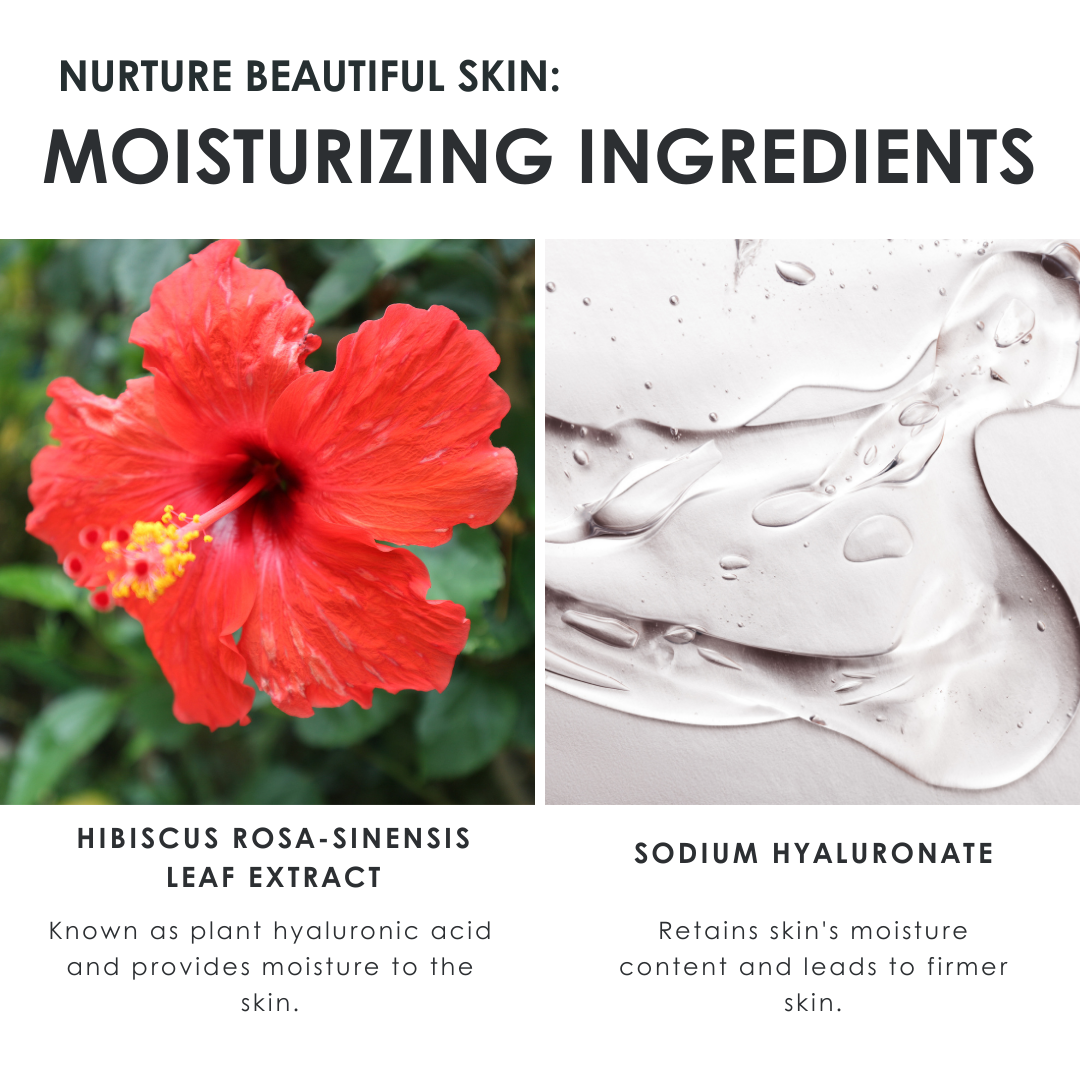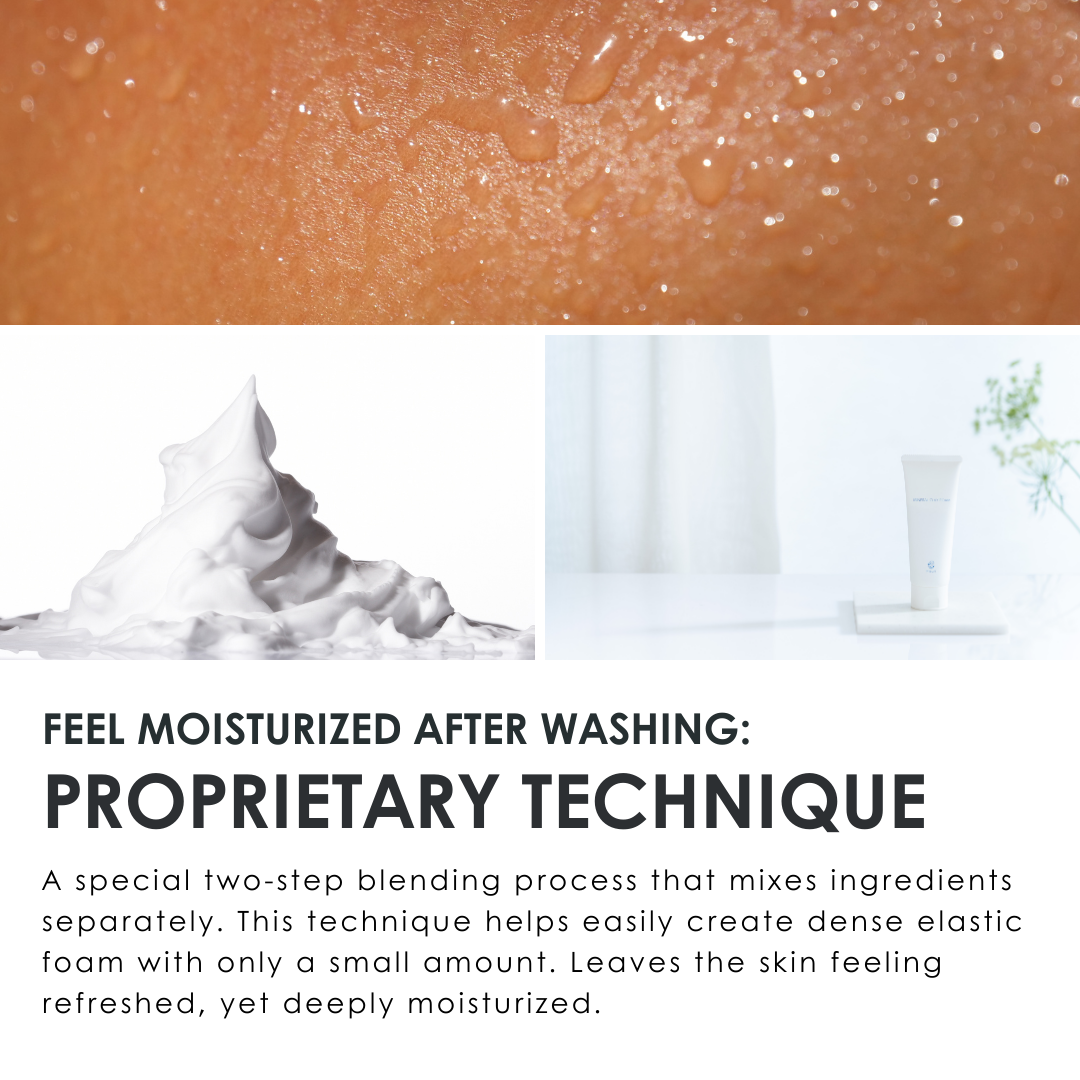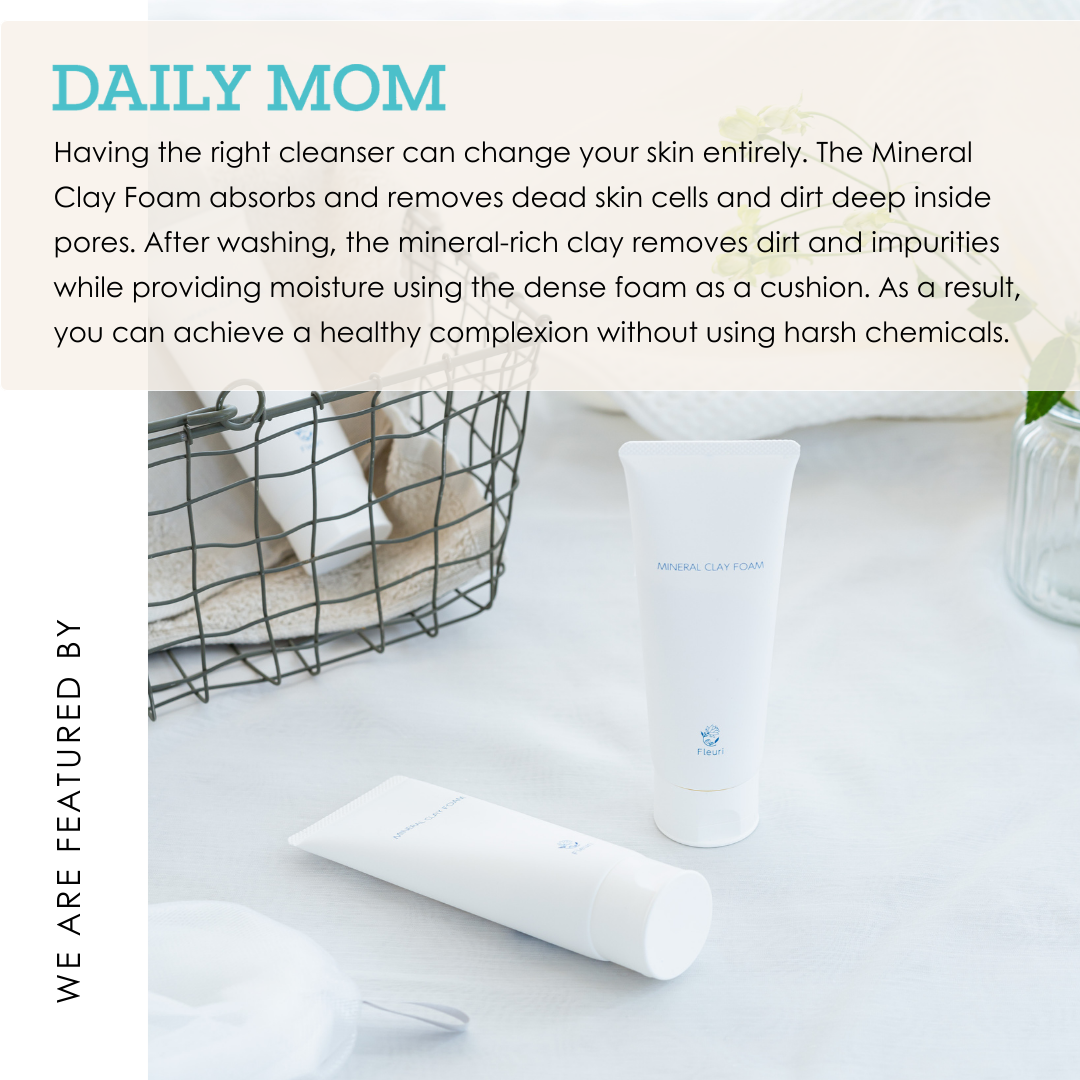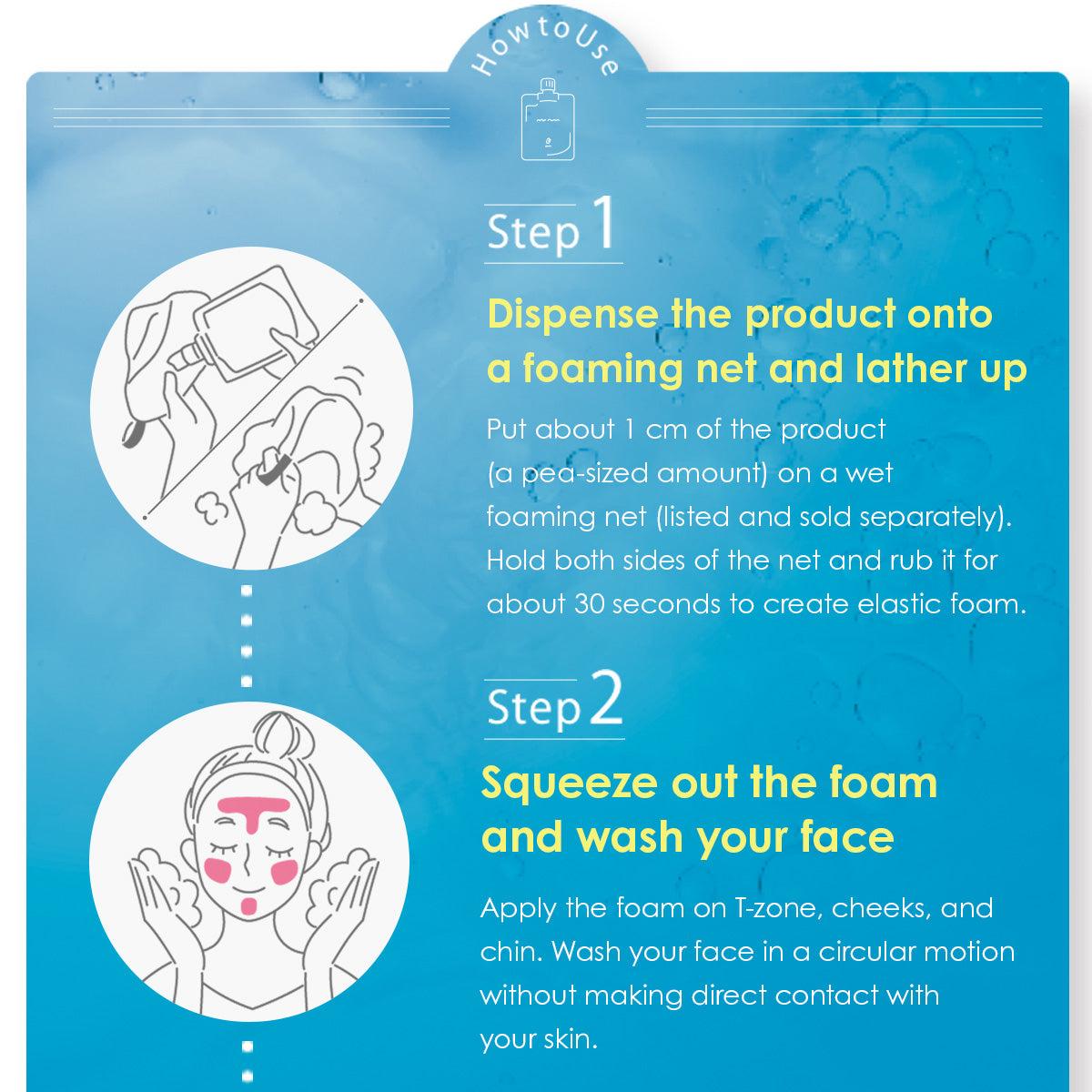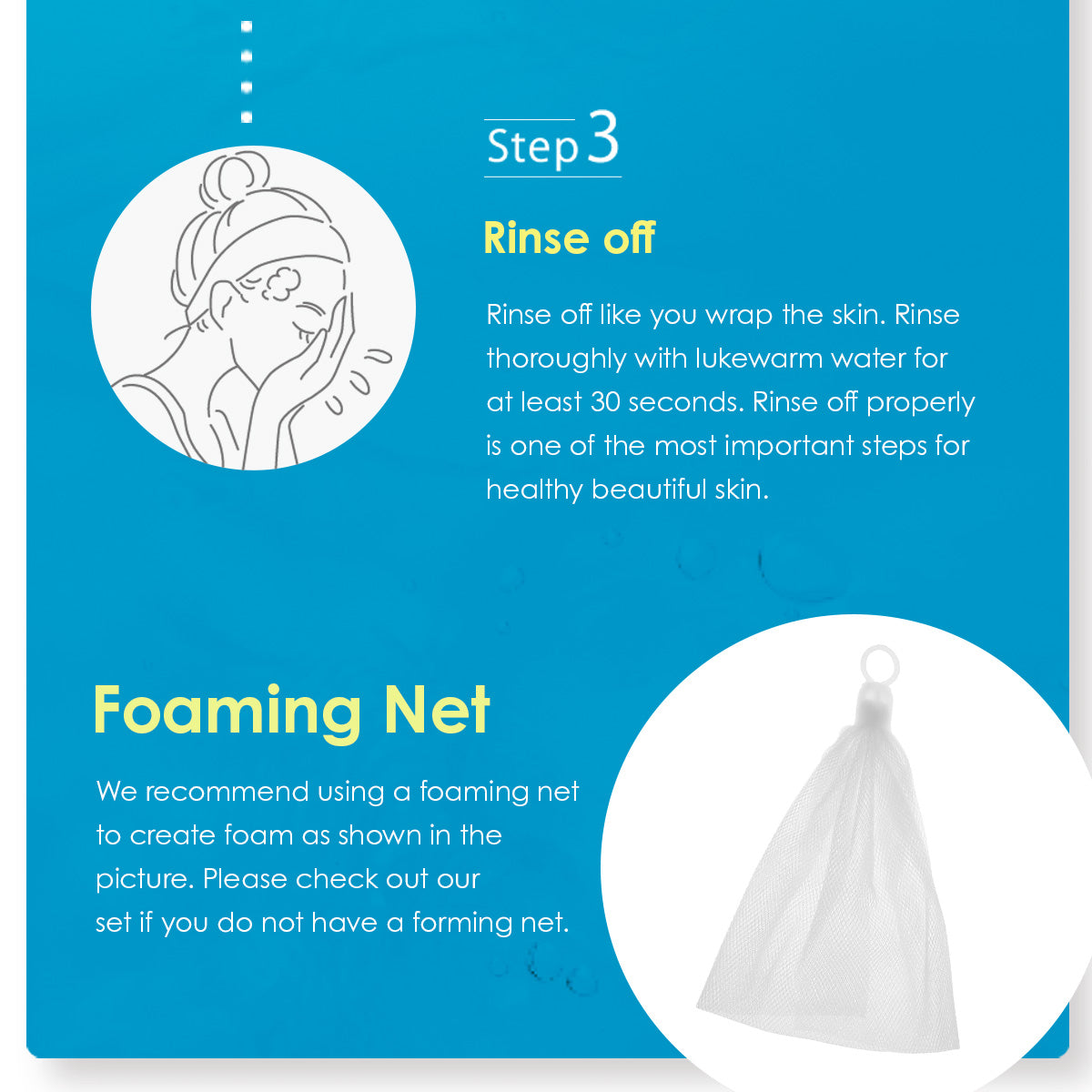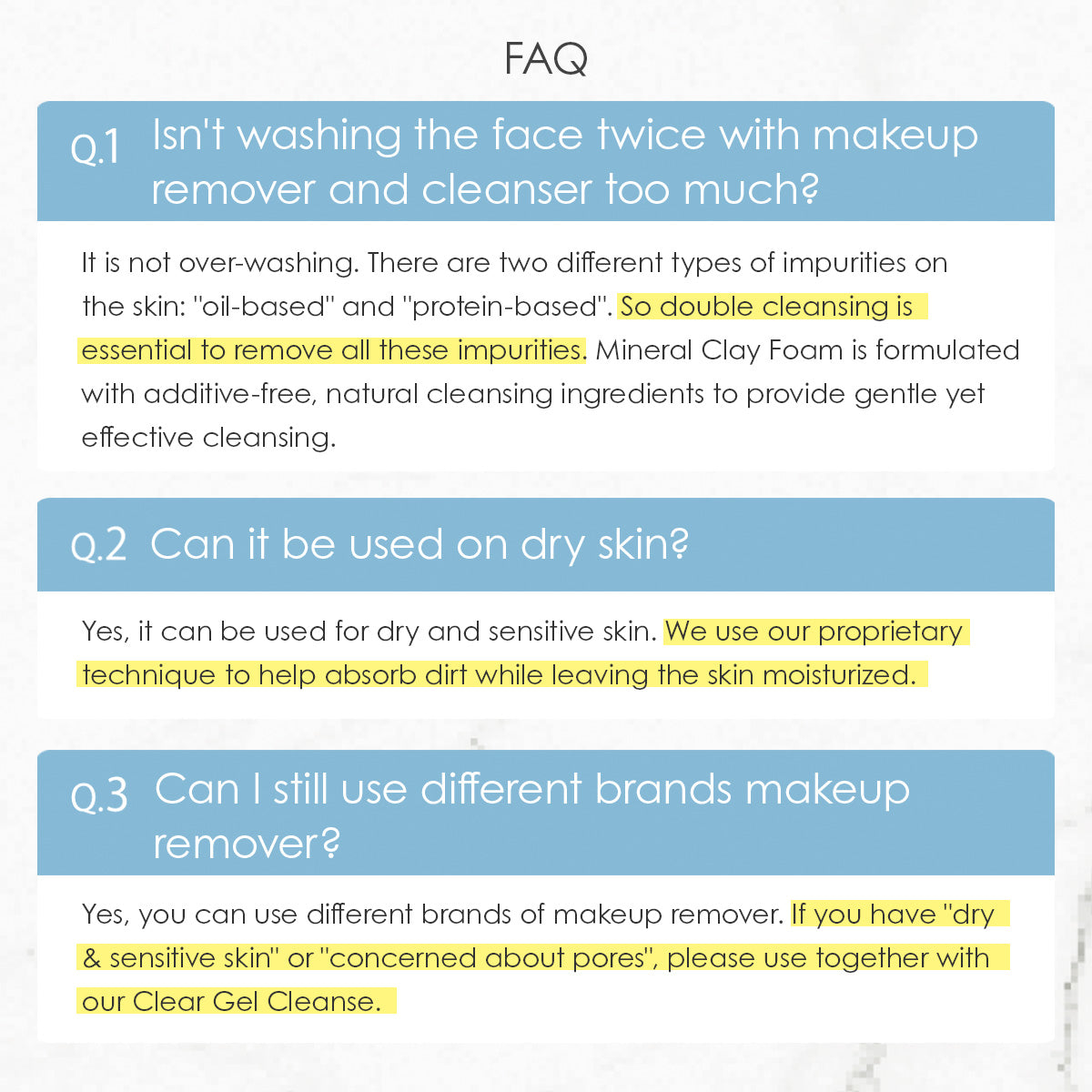 STEP1: Clear Gel Cleanse
Remove oil-based impurities such as makeup, sunscreen, excess keratin, and blackheads.
SHOP NOW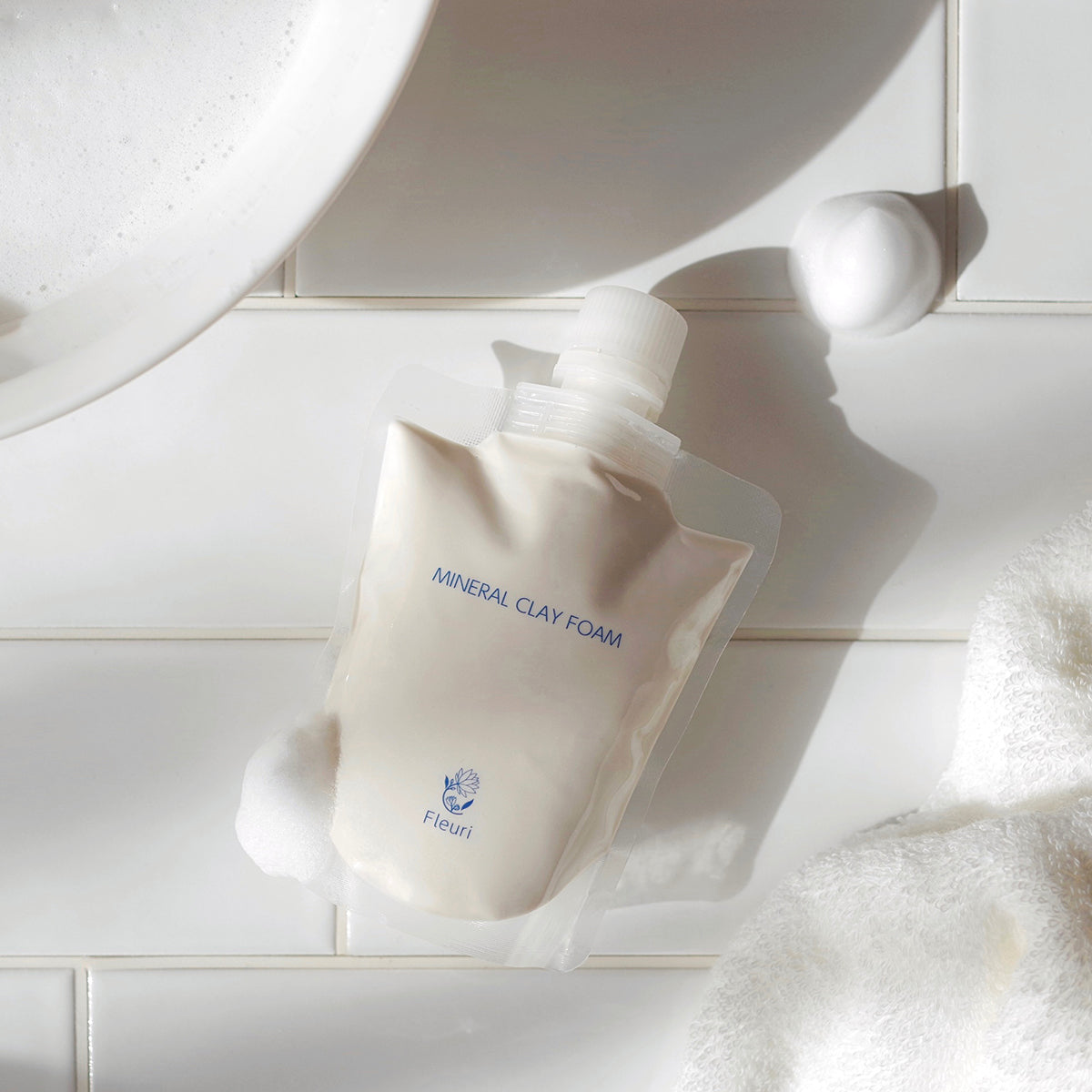 STEP2: Mineral Clay Foam
Effortlessly eliminate excess sebum, slough away dead skin cells, and banish impurities from your bare skin.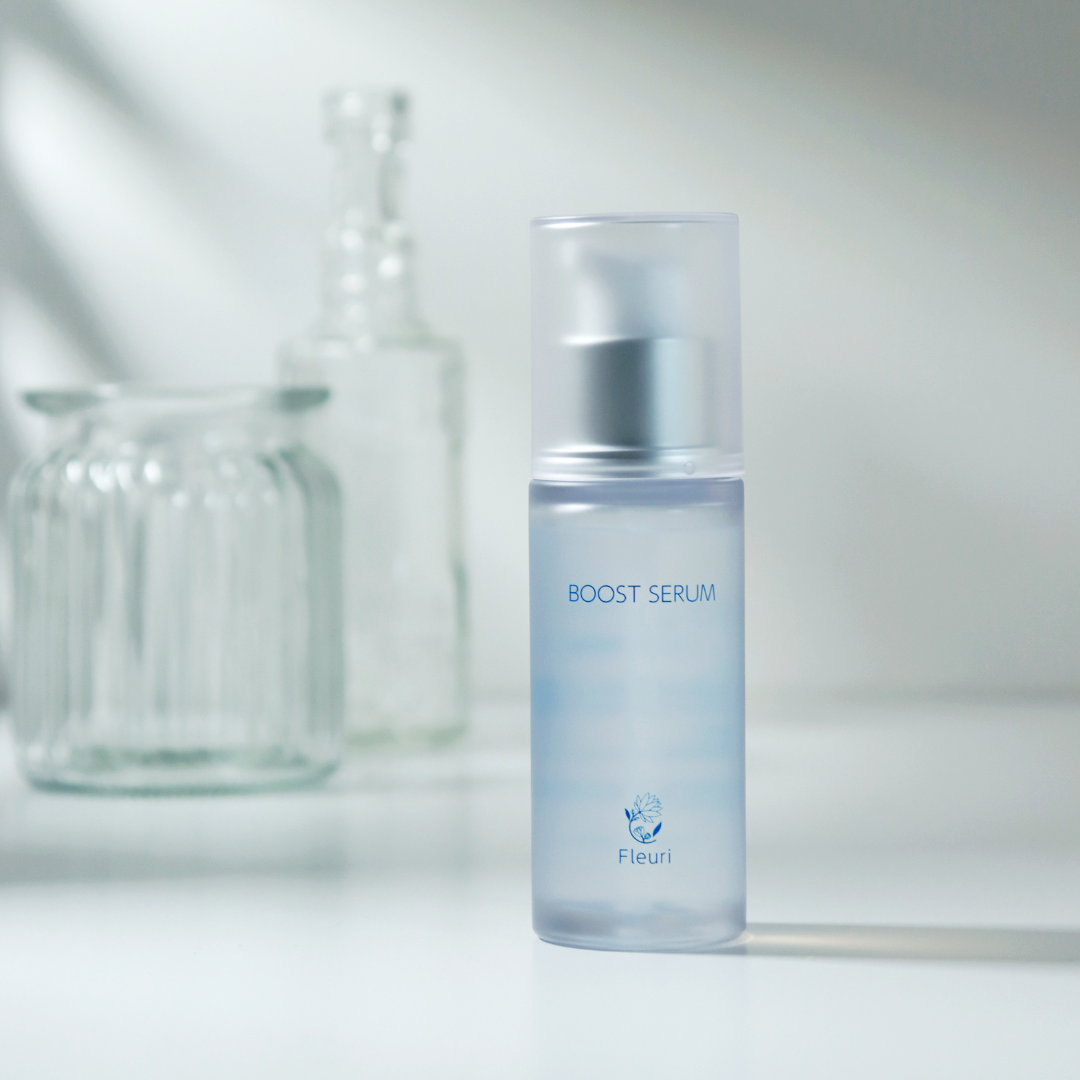 STEP3: Boost Serum
Promotes plump, soft skin by infusing the stratum corneum with nourishing ceramide. Enhances the absorption of lotions and serums.
SHOP NOW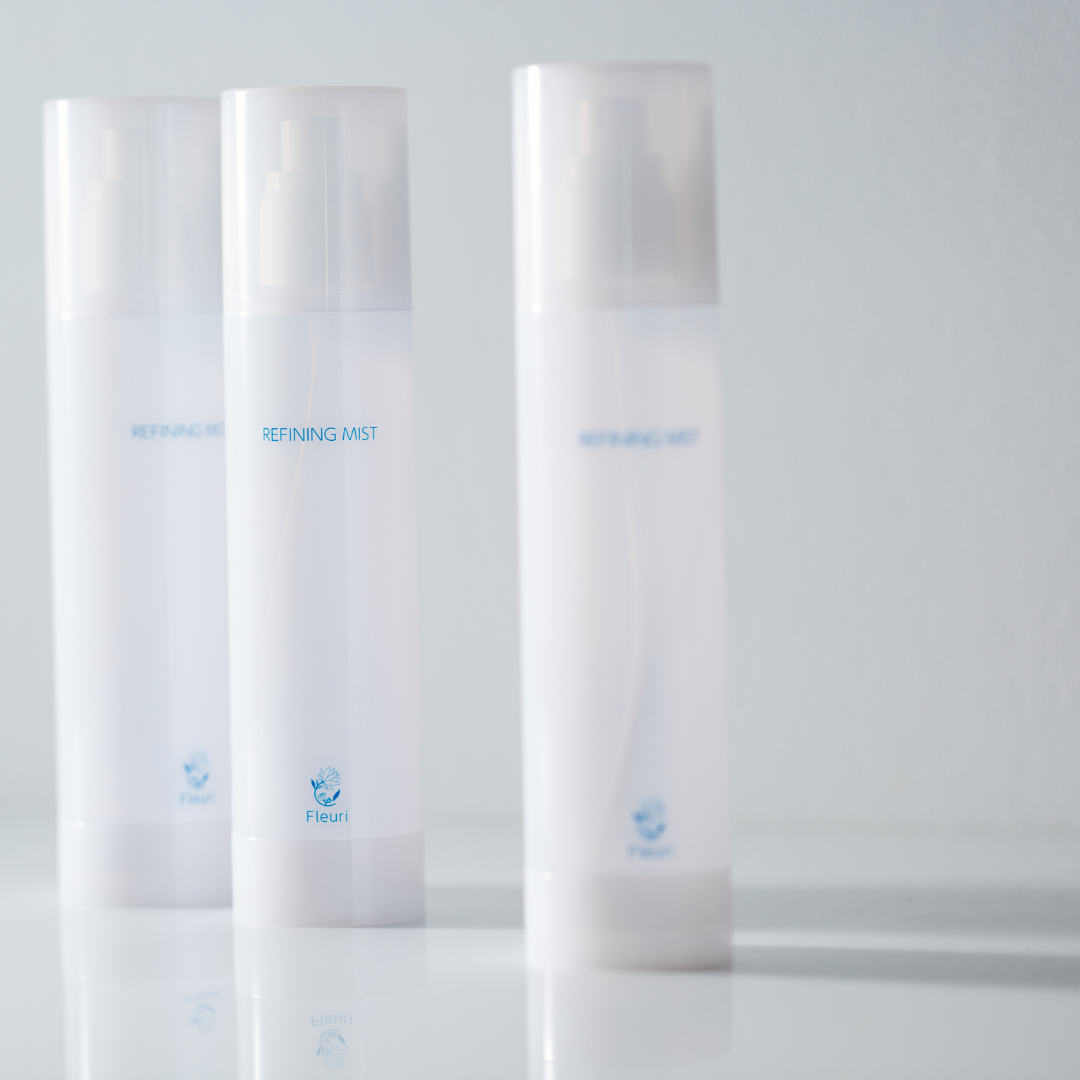 STEP4: Refining Mist
Enriched with over 25 minerals, our high-quality natural water supports your skin's natural functions, helping you achieve healthy and beautiful results.
SHOP NOW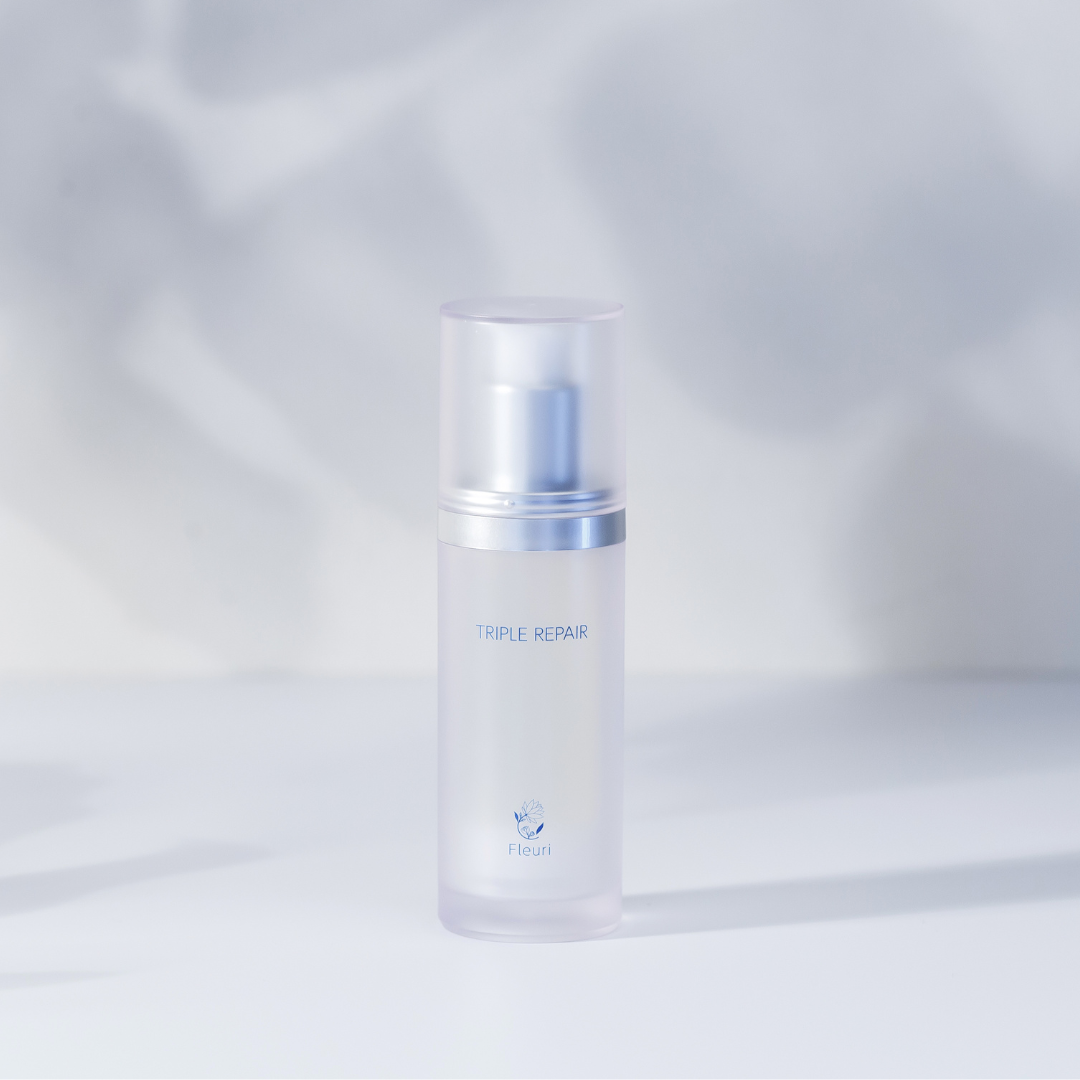 STEP5: Triple Repair
The main ingredients, including human oligopeptide, hyaluronic acid, and collagen, gently nourish your skin, promoting resilience and a radiant glow.
SHOP NOW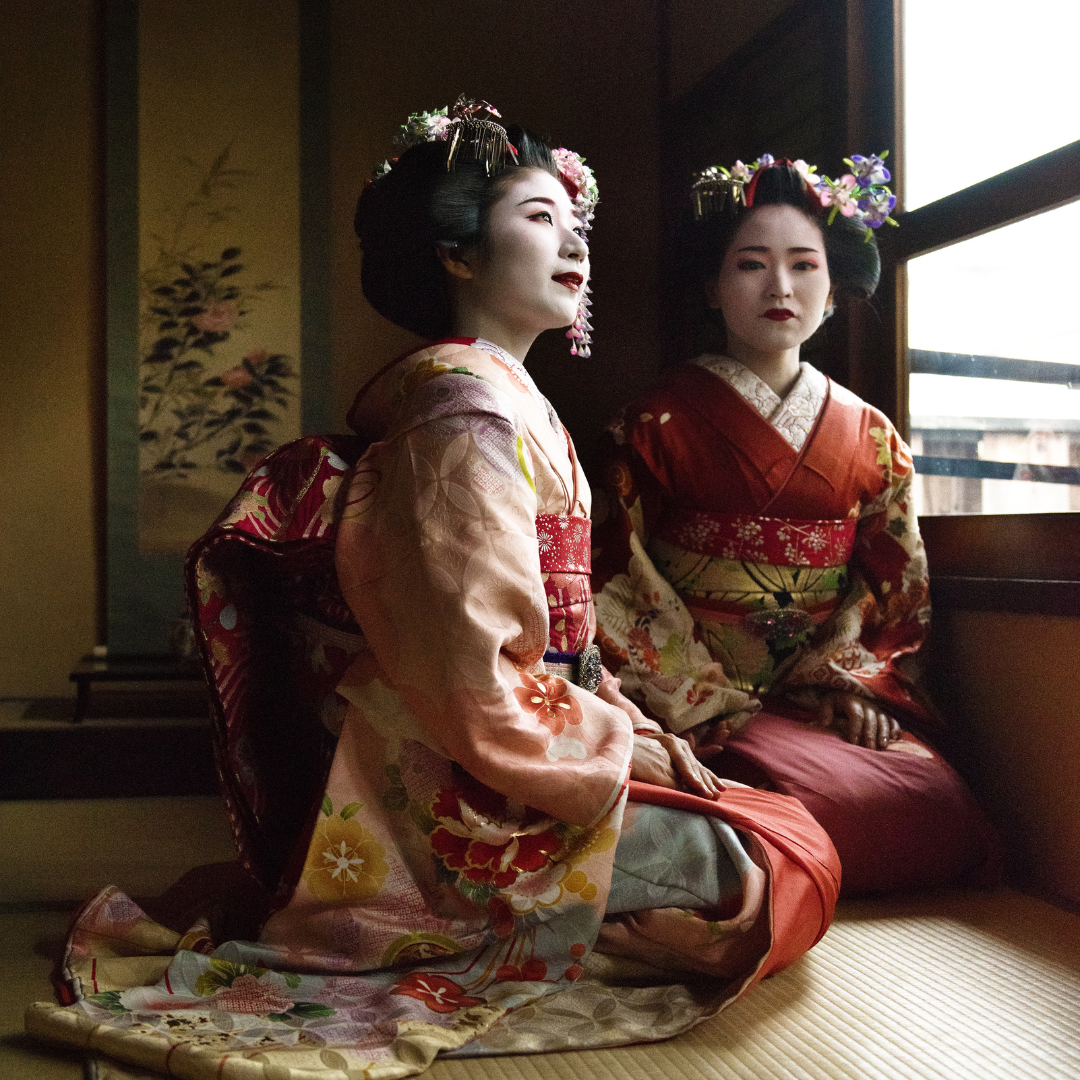 PRIORITIZING FACE CLEANSING
In Japan, the importance of face cleansing dates back over 200 years to the Edo period (1603-1868). Notably, rice bran was utilized as a facial cleanser by maiko (apprentice geisha) and kabuki actors in Kyoto, and its efficacy has been recognized by modern skincare science. Consequently, face cleansing has remained an integral focus in Japan, with continuous study and significance placed upon it throughout history. Without proper cleansing, dirt on the skin's surface hampers the penetration and benefits of active ingredients found in lotions, serums, and creams. Thus, our dedicated focus lies in developing a formulation that maximizes the effects of skincare through optimal face cleansing.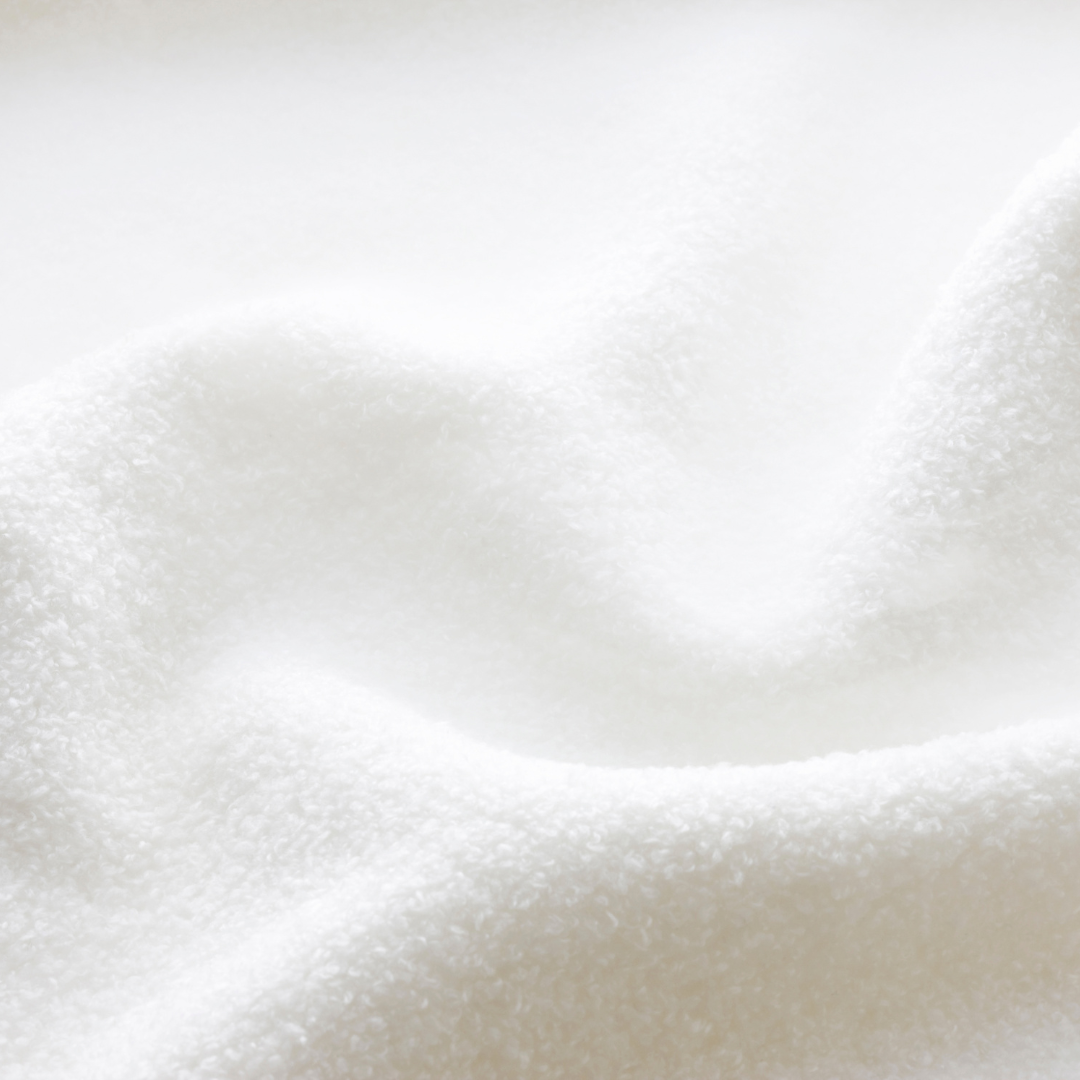 SKIN-FRIENDLY AND GENTLE
When it comes to face-washing, the cleansing ability is of utmost importance. However, we prioritize the well-being of your skin by avoiding any ingredients that may be harmful, regardless of their cleansing capabilities. Mineral Clay Foam is specifically designed to be gentle and nourishing. We exclusively utilize proven hypoallergenic ingredients, including coconut-derived amino acids and sea silt. Our ultimate aim is to create a formulation that is not only safe for individuals with sensitive skin but also suitable for babies.
Skin concerns:
Acne, Pores, Firmness, Uneven skintone/texture
Fantastic!
I've been using the cleanser for several months and love it. However, I just started using the foam (with the net) and love it even more! Used together, my skin looks fantastic! No more apparent pores on my face! I highly recommend using the duo!