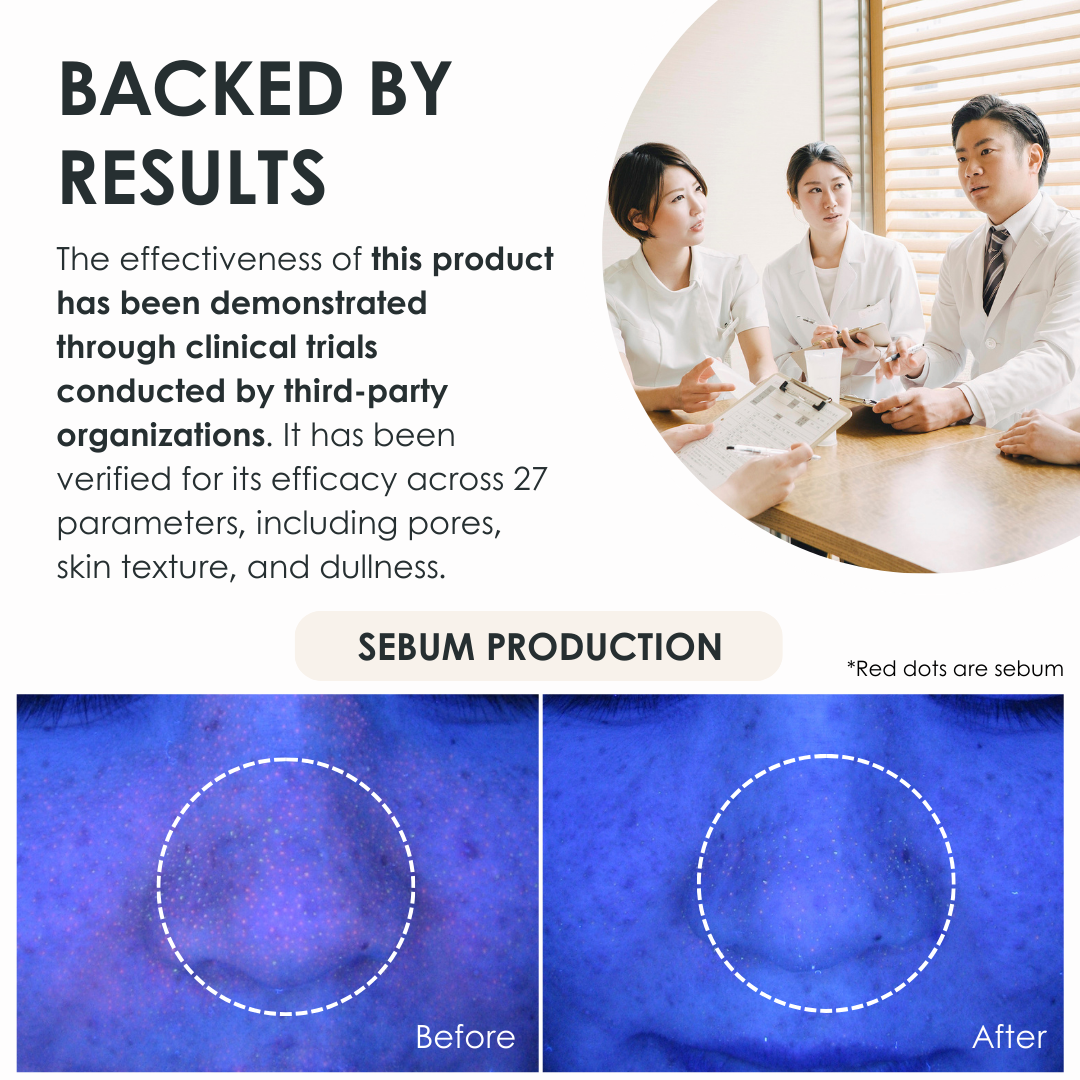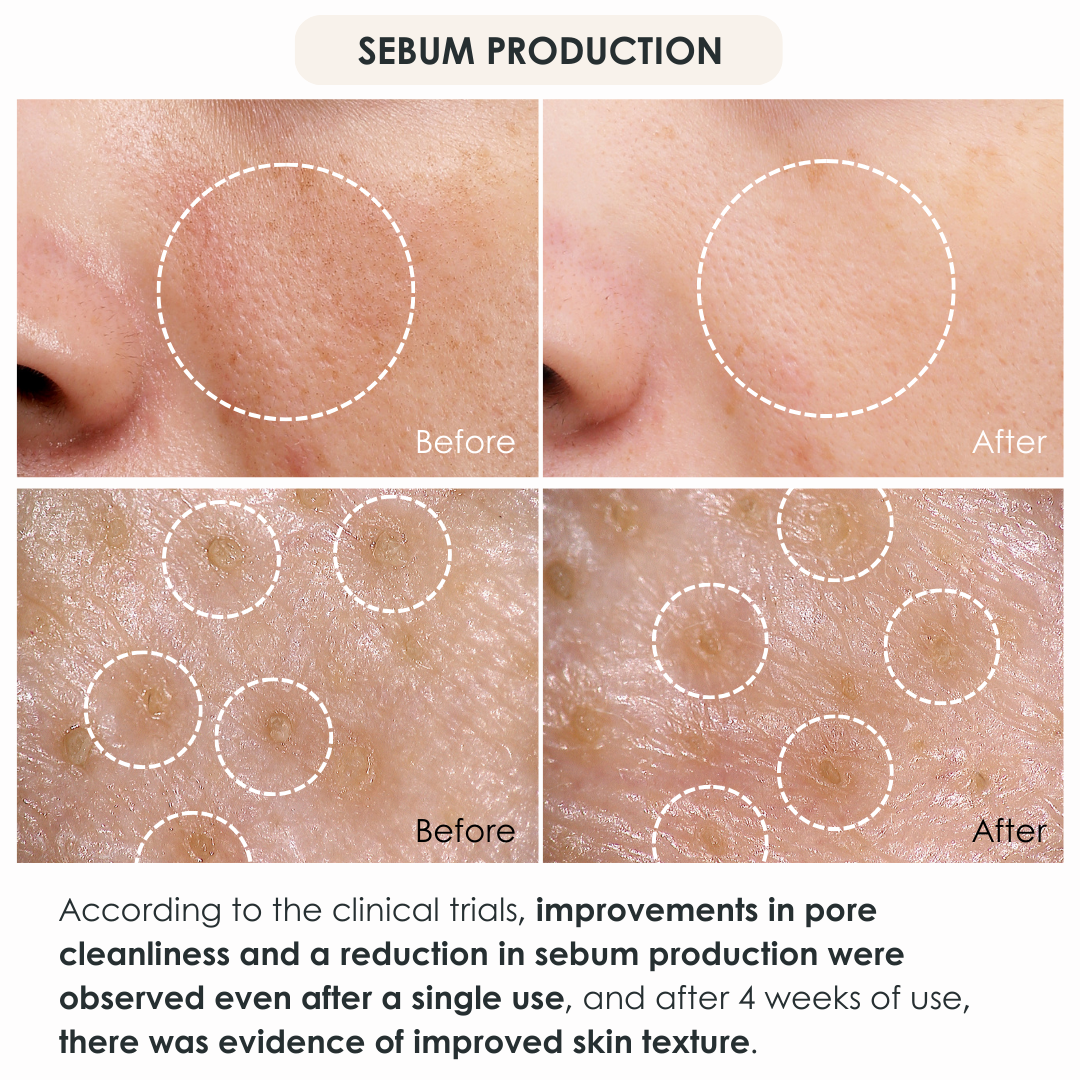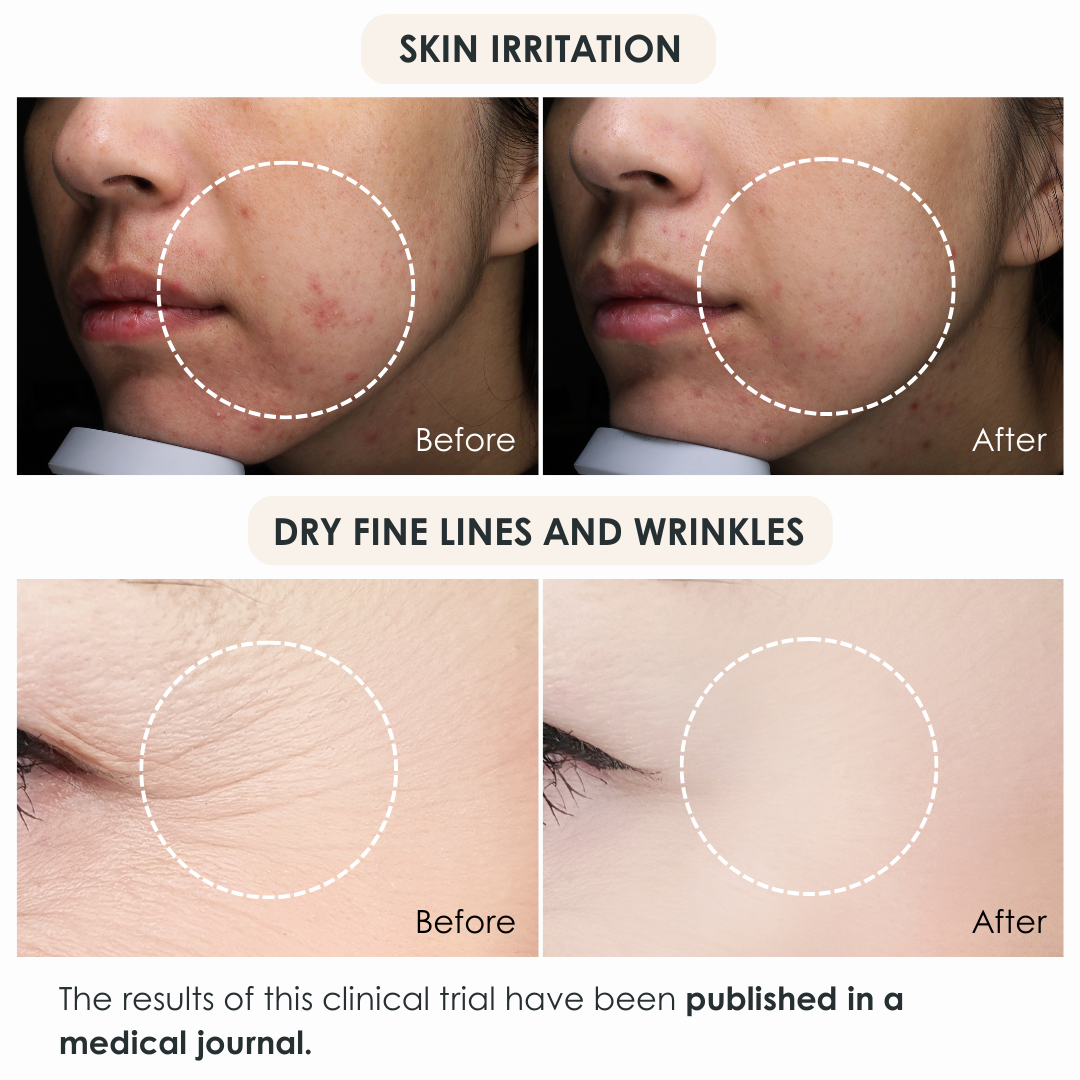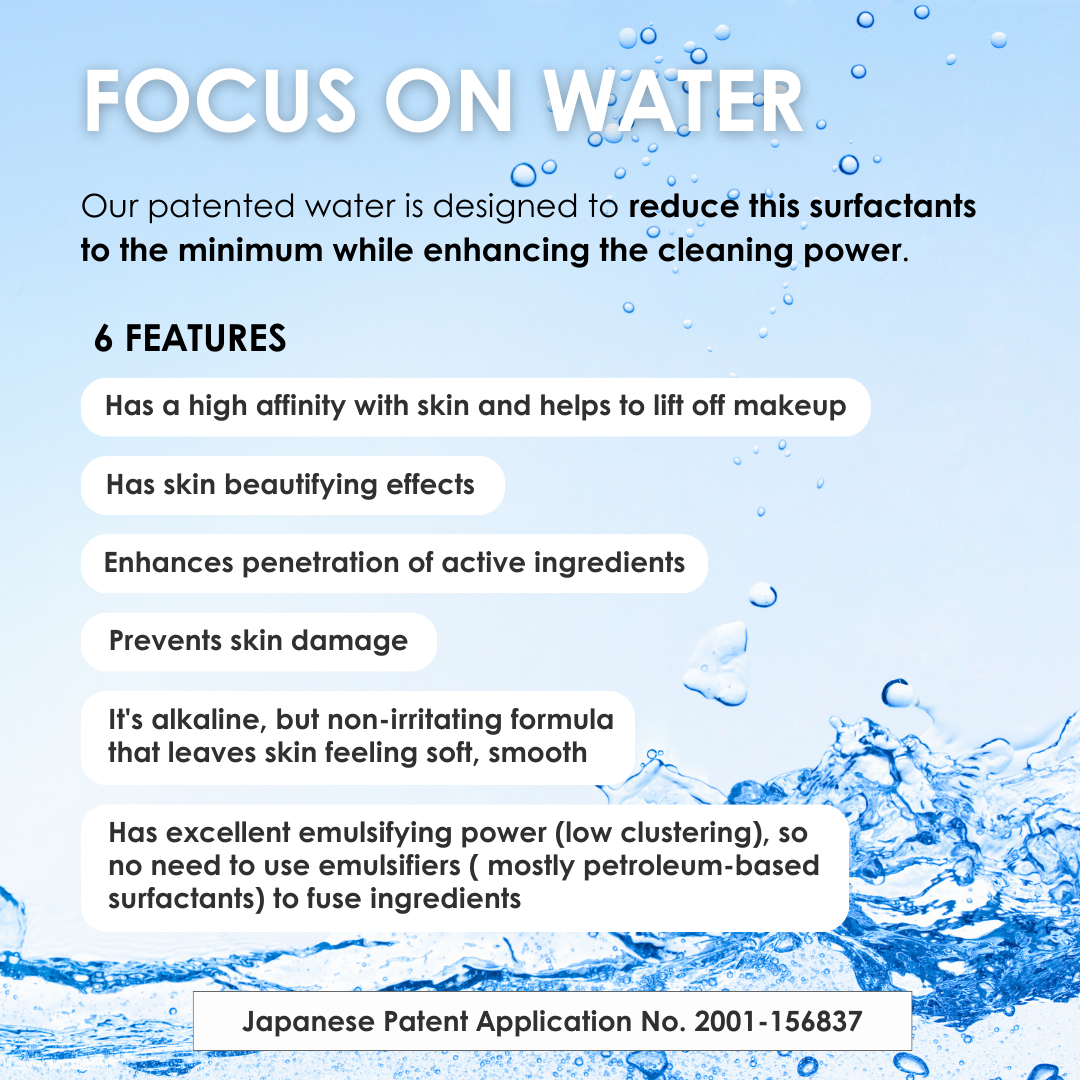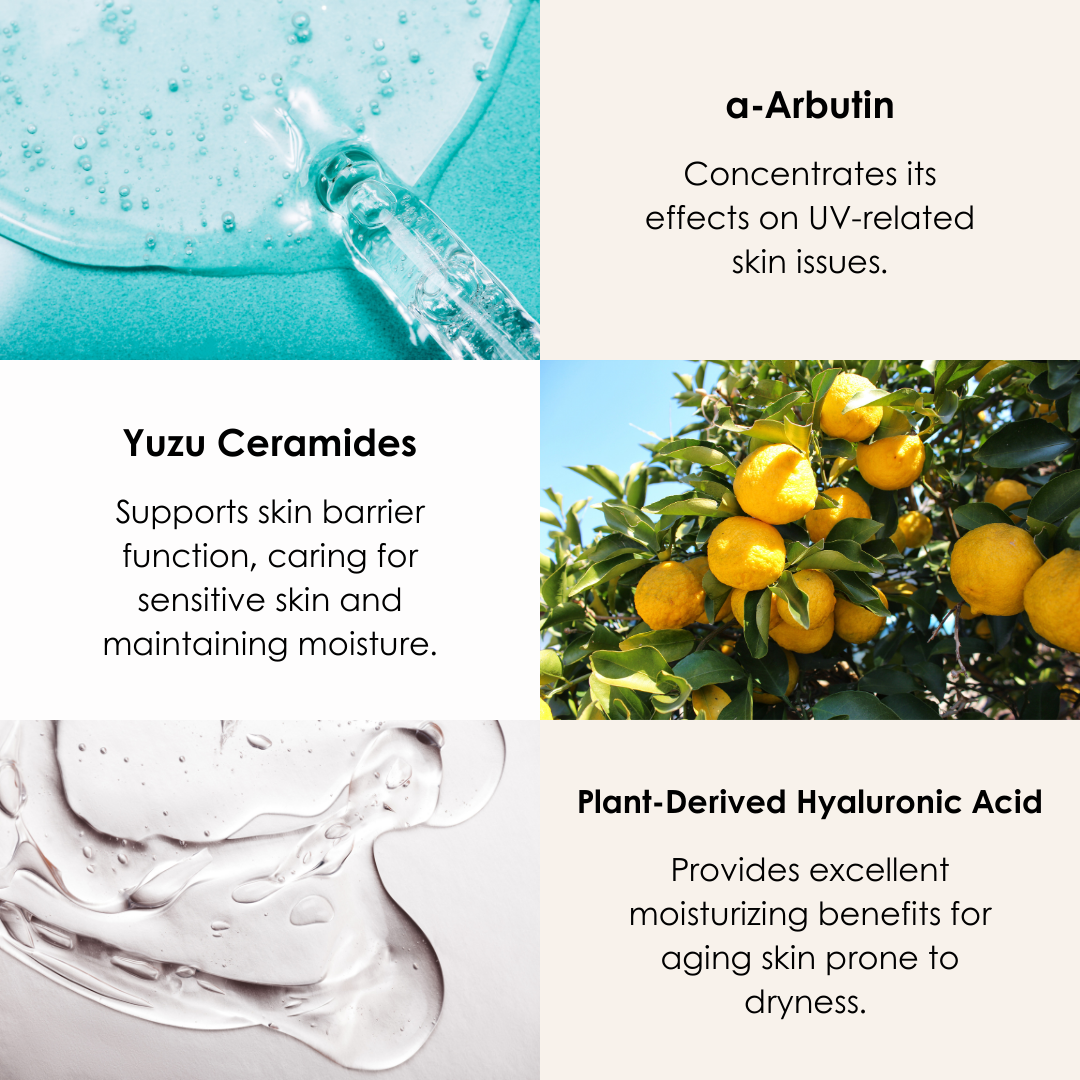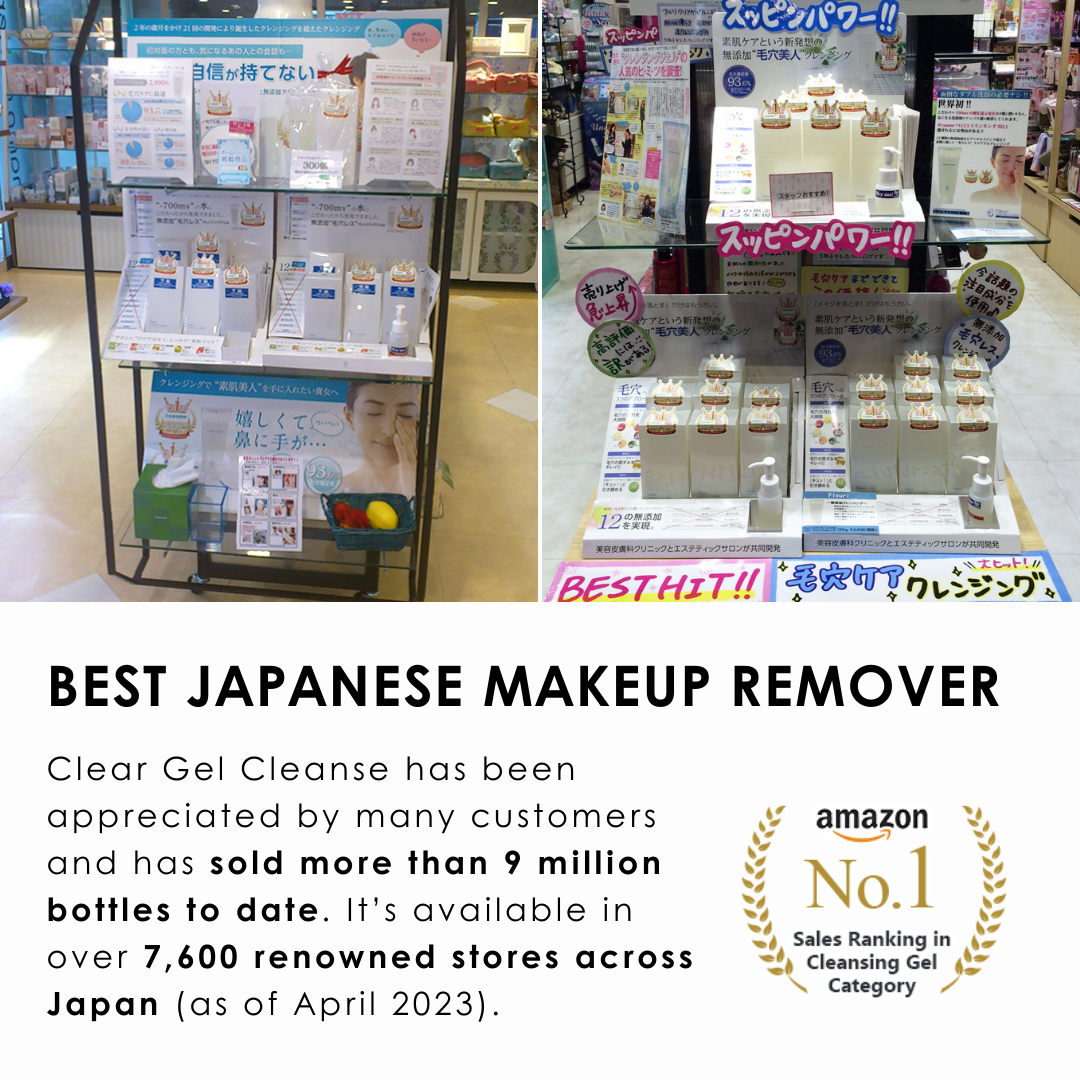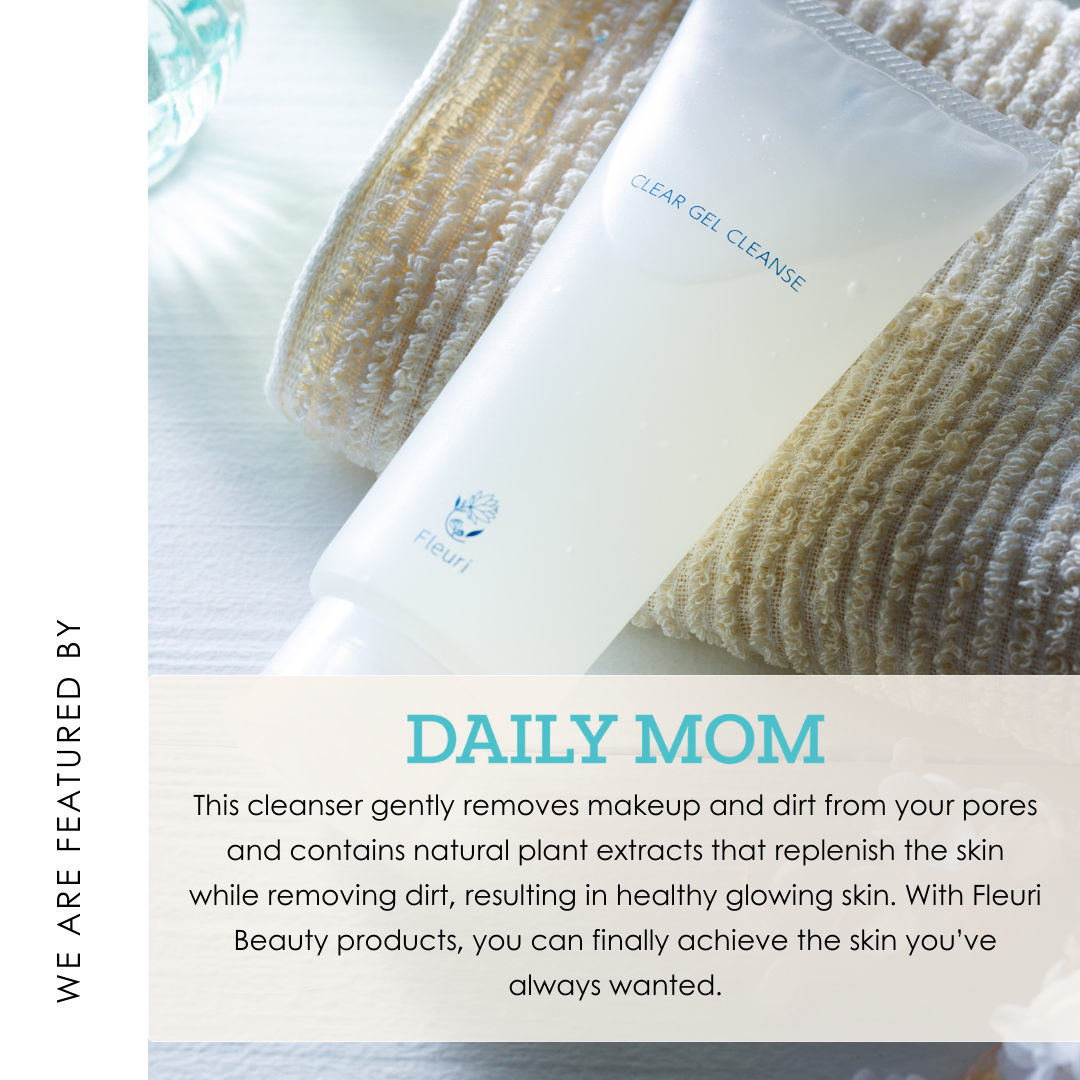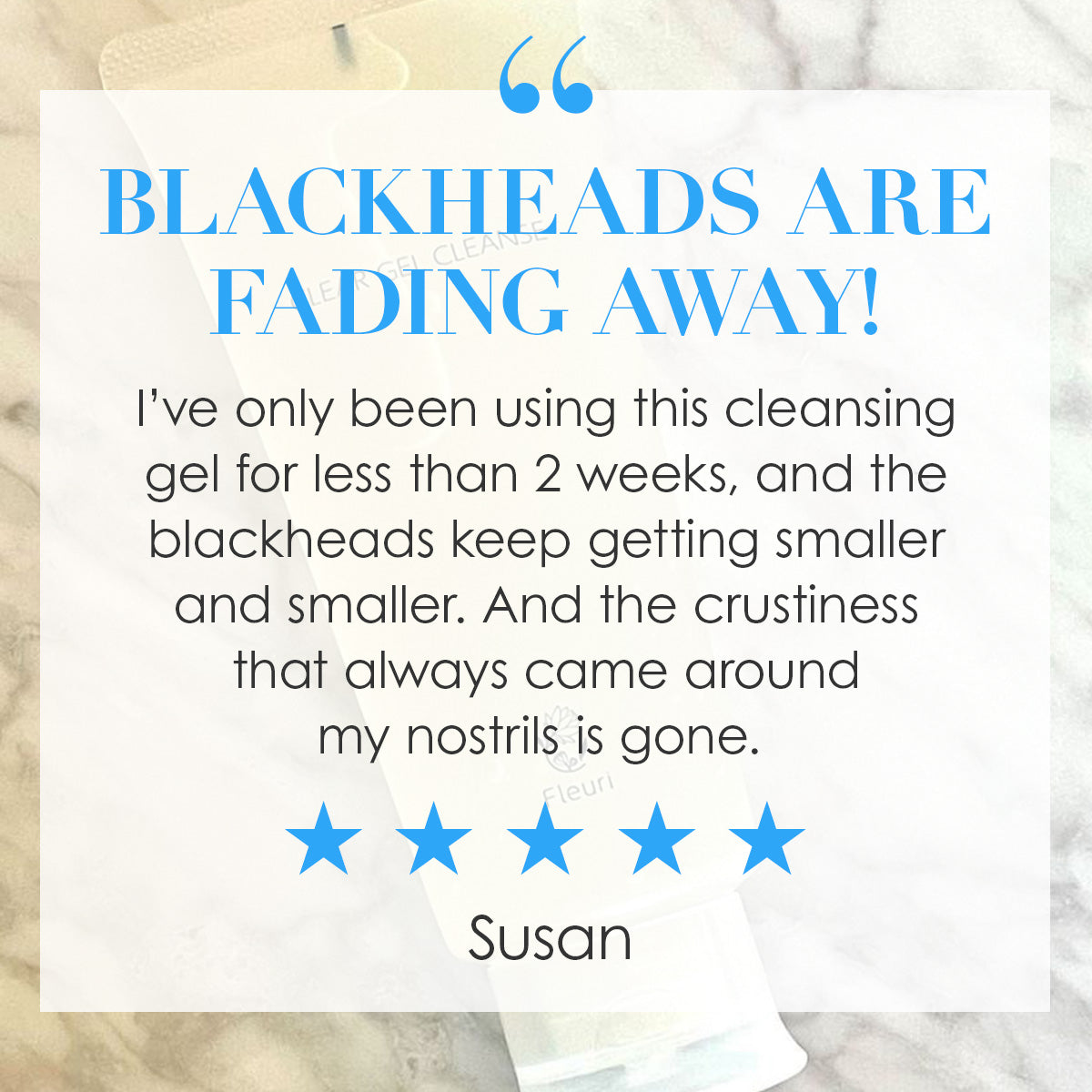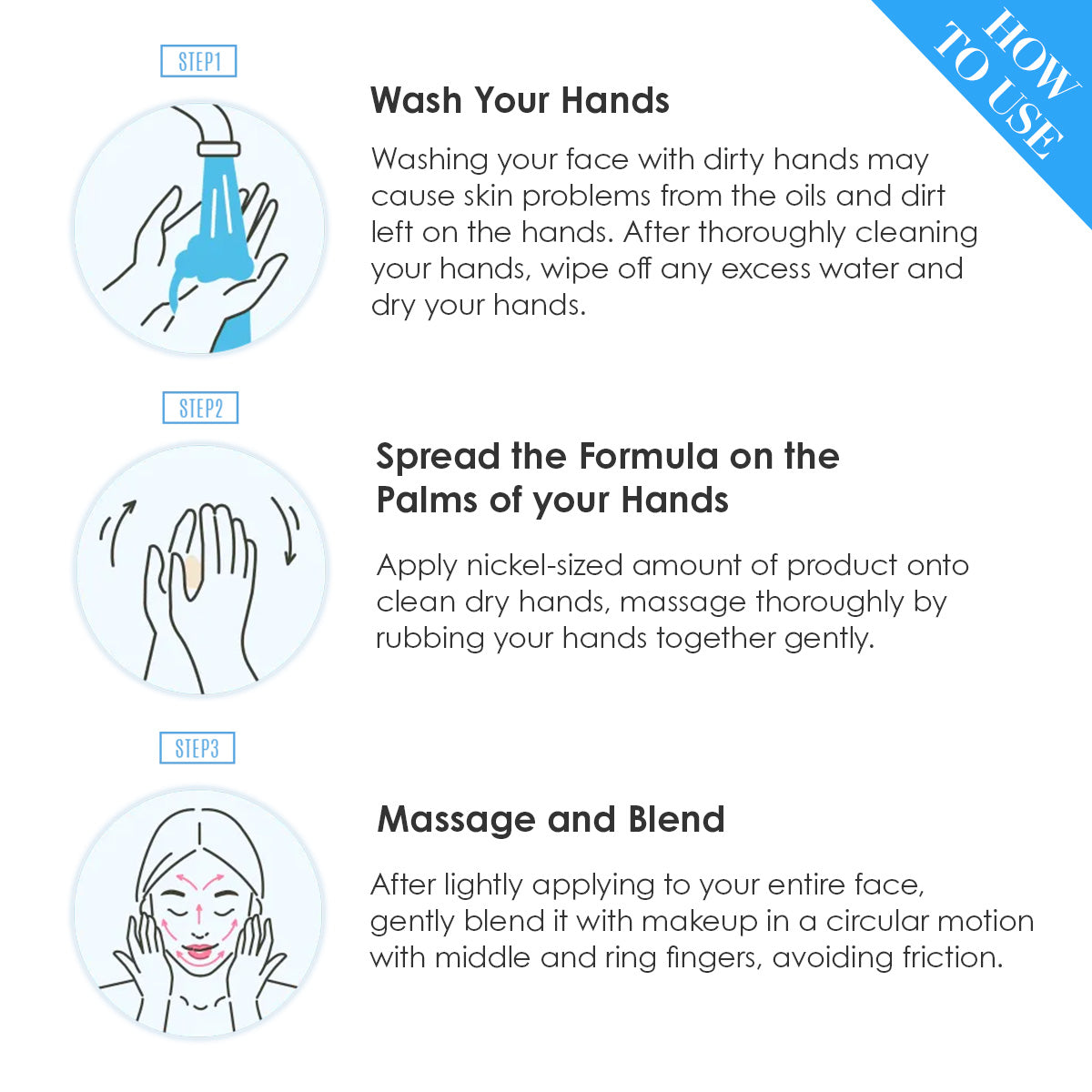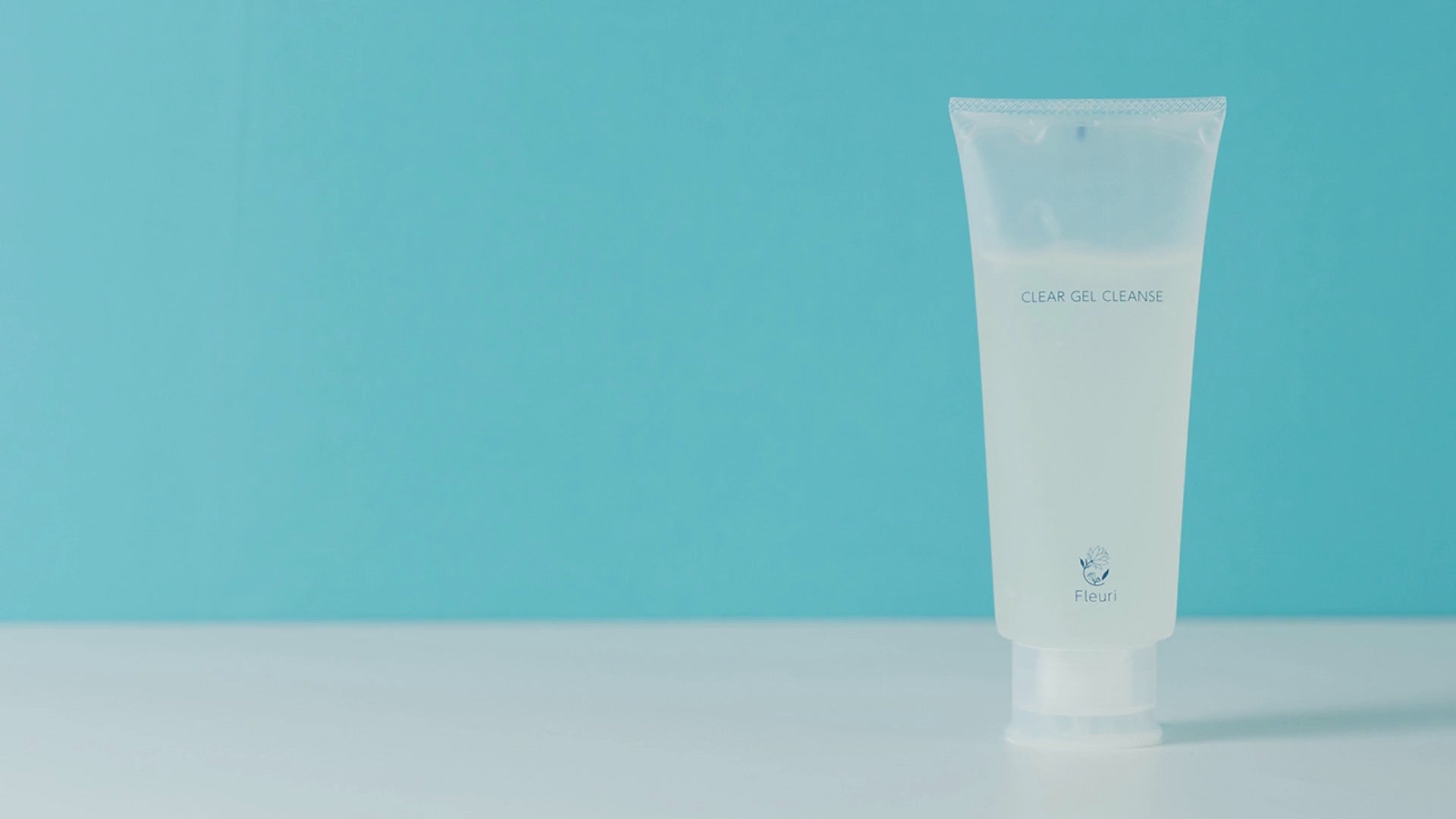 CLEAR GEL CLEANSE -Gentle Makeup Remover-
Gently removes makeup and dirt from pores. Contains natural plant extracts that replenish the skin while removing dirt, resulting in plump and soft skin.
150 ml / 5.1 fl oz
RECOMMENDED FOR: All Skin Types, Combo to Dry
---
Sale price

$37.60
Regular price

$47.00
(/)
Details

Why is it effective?

Clear Gel Cleanse removes dirt without excessive irritation to the skin by focusing on the base water. Formulated with Hibiscus Rosa-Sinensis Leaf Extract, also known as plant hyaluronic acid, which has a high moisturizing effect and anti-oxidant properties, resulting in plump, soft, and supple skin. The rich formula of natural plant extracts supports the healthy grow, nourished skin while removing dirt. As this gentle cleanser is designed to cause less damage to the skin, it can be used safely on sensitive skin.

Clinical Trial Results

After the first use*
・ Significant improvement in clogged pores has been reported.
・ Significant decrease in sebum level has been reported.

After 4 weeks of use*
・ Significant improvement in skin texture has been reported.
* Efficacy results of one-time and 12-week clinical trials using Clear Gel Cleanse on the skin of 10 subjects.

Consumer Ratings

・ 93.6%: Noticed positive changes in pores
・ 93.2%: Agreed positive results in washing
・ 95.7%: Agreed the product with a good scent
・ 0.3%: Felt difficult to remove makeup
・ 0%: Felt skin damage
・ 0%: Felt difficult to rinse off
Ingredients

Japanese Water

Water is deeply connected with Beauty in Japanese culture, as represented by hot springs. Focusing on water as the base of Clear Gel Cleanse, we reduced the amount of surfactants with patented process. (Japanese Patent Application No. 2001-156837) Having a high affinity with the skin, the water lifts makeup and removes dirt thoroughly while preventing irritation. It also has a positive effects in promoting skin penetration of active ingredients and enhancing skin care effects.


Hibiscus Rosa-Sinensis Leaf Extract

In Japan, it has been known as a highly effective beauty ingredient since ancient times and also called as plant-based Hyaluronic Acid. This ingredient has high moisturizing and antioxidant effects and the power to minimize the effects of UV Rays.

Citrus Junos Fruit Extract

In Oriental medicine, yuzu has been used for various purposes, including disease prevention. Our focal point was on the special qualities. Citrus Junos Fruit Extract is known to be quite similar to ceramide, and it strengthens the skin's barrier function, resulting in moisturized skin.

Cynara Scolymus (Artichoke) Leaf Extract

A natural plant extract popular among many Japanese women. Inhibits the factors that cause open pores, blackheads, and sagging.

Full ingredient list

Water, PEG-7 Glyceryl Cocoate, PEG-20 Sorbitan Cocoate, BG, DPG, Artichoke Leaf Extract, Alpha-Arbutin, Trisodium Ascorbyl Palmitate Phosphate, Hibiscus Rosa-Sinensis Leaf Extract, Crataegus Cuneata Fruit Extract, Ziziphus Jujuba Fruit Extract, Grapefruit Extract, Apple Extract, Orange Juice, Lemon Juice, Lime Juice, Citrus Junos Fruit Extract, Rose Water, Carbomer, 1,2-Hexanediol, Caprylyl Glycol, K Hydroxide

Formulated without

Oil, alcohol, artificial colors, paraben, phenoxyethanol, petroleum-based surfactants, artificial fragrance, antioxidant, mineral oil, UV absorber, preservatives, silicone, petrolatum, phthalate, sulfate, SLS, formaldehyde, urea, and palm oil
How to use

STEP 1: Wash Your Hands

Washing your face with dirty hands may cause skin problems from the oils and dirt left on the hands. After thoroughly cleaning your hands, wipe off any excess water and dry your hands.

STEP 2: Spread the Formula on the Palm of your Hands

Apply nickel-sized amount of product onto clean dry hands, massage throughly by rubbing your hands together gently.

STEP 3: Massage and Blend

After lightly applying to your entire face, gently blend it with makeup in a circular motion with middle and ring fingers, avoiding friction.

* For a morning cleanse, gently blend and rinse with water.
* Applying extra pressure on skin does not mean it will be more effective. If concerned about pores and roughness, apply gently to the skin. (Please avoid vigorous rubbing of the skin). 

Gels Properties

When the gel will harden at low temperature, warm the gel on the palms about 10 seconds before applying to the skin to blend with makeup.

Texture : gel

Fragrance : fragrance-free

pH : 6.8
CLEAR GEL CLEANSE -Gentle Makeup Remover-
Sale price

$37.60
Regular price

$47.00
Choose options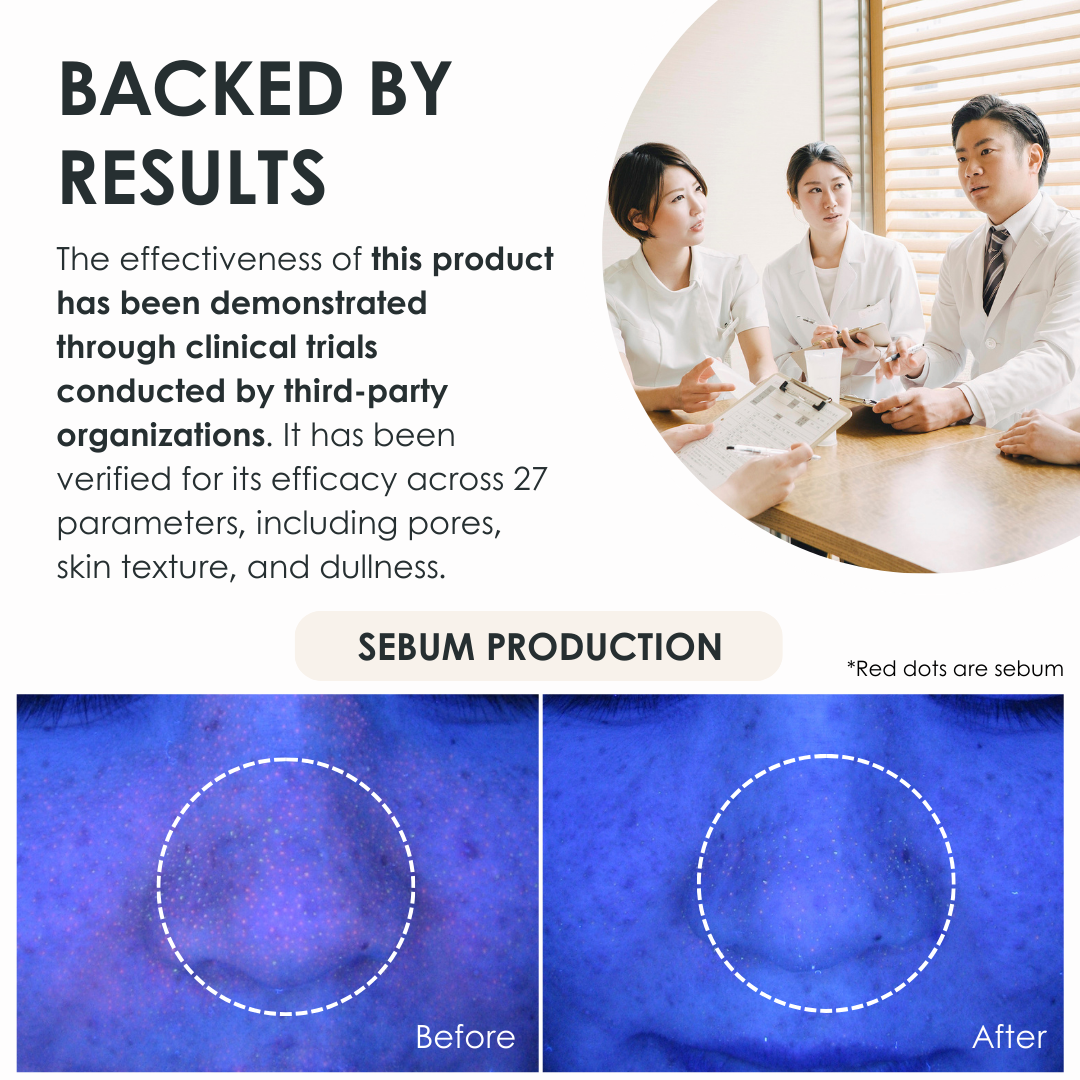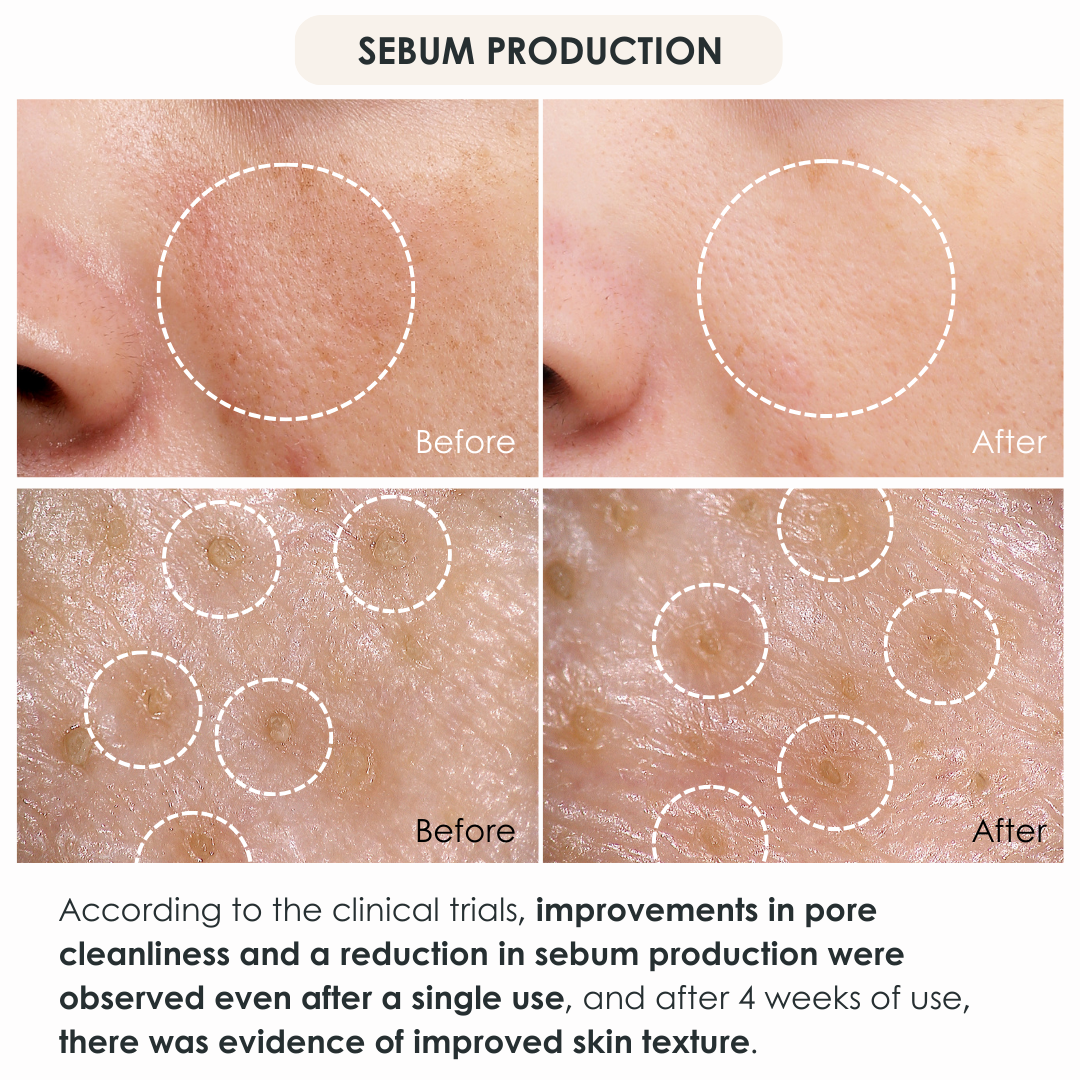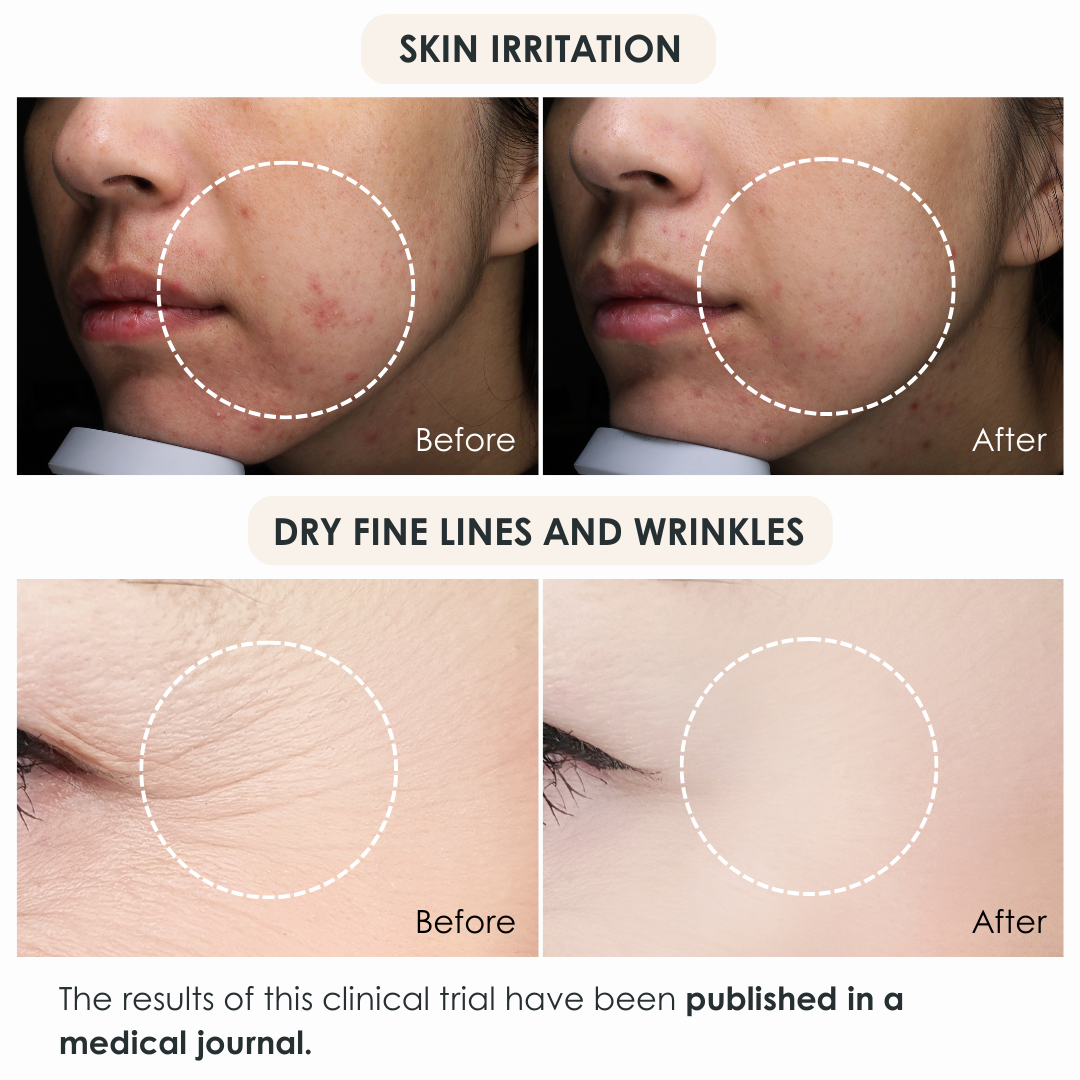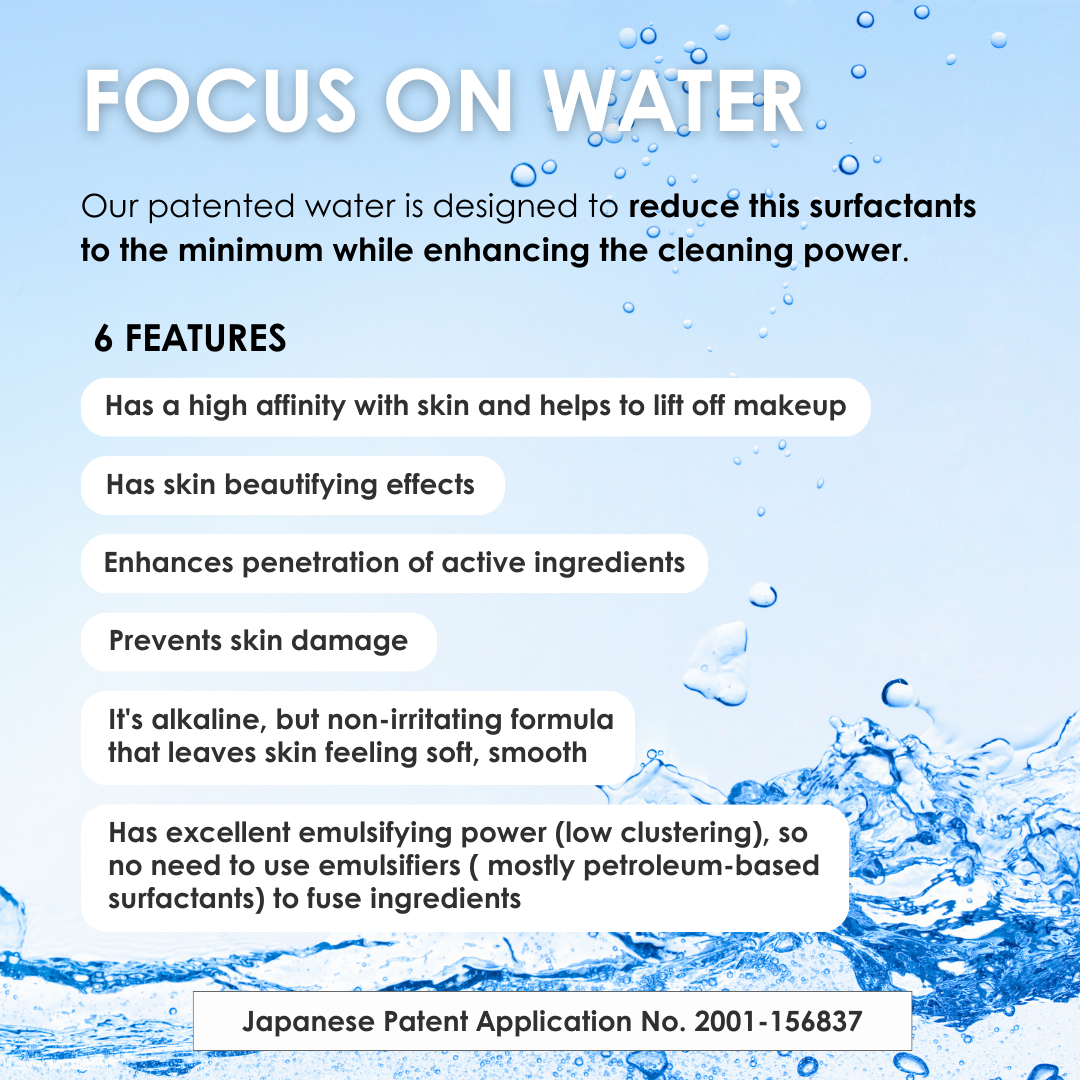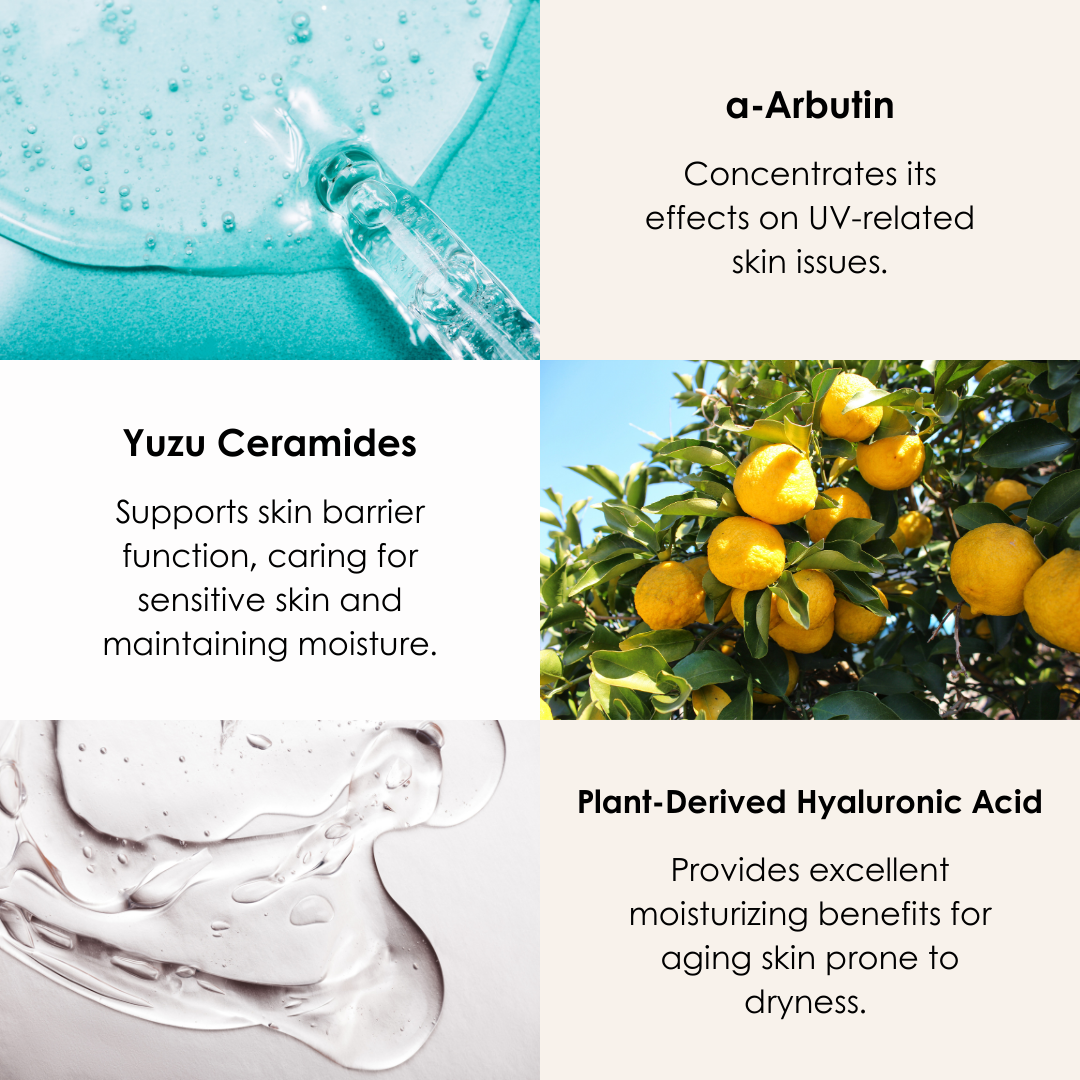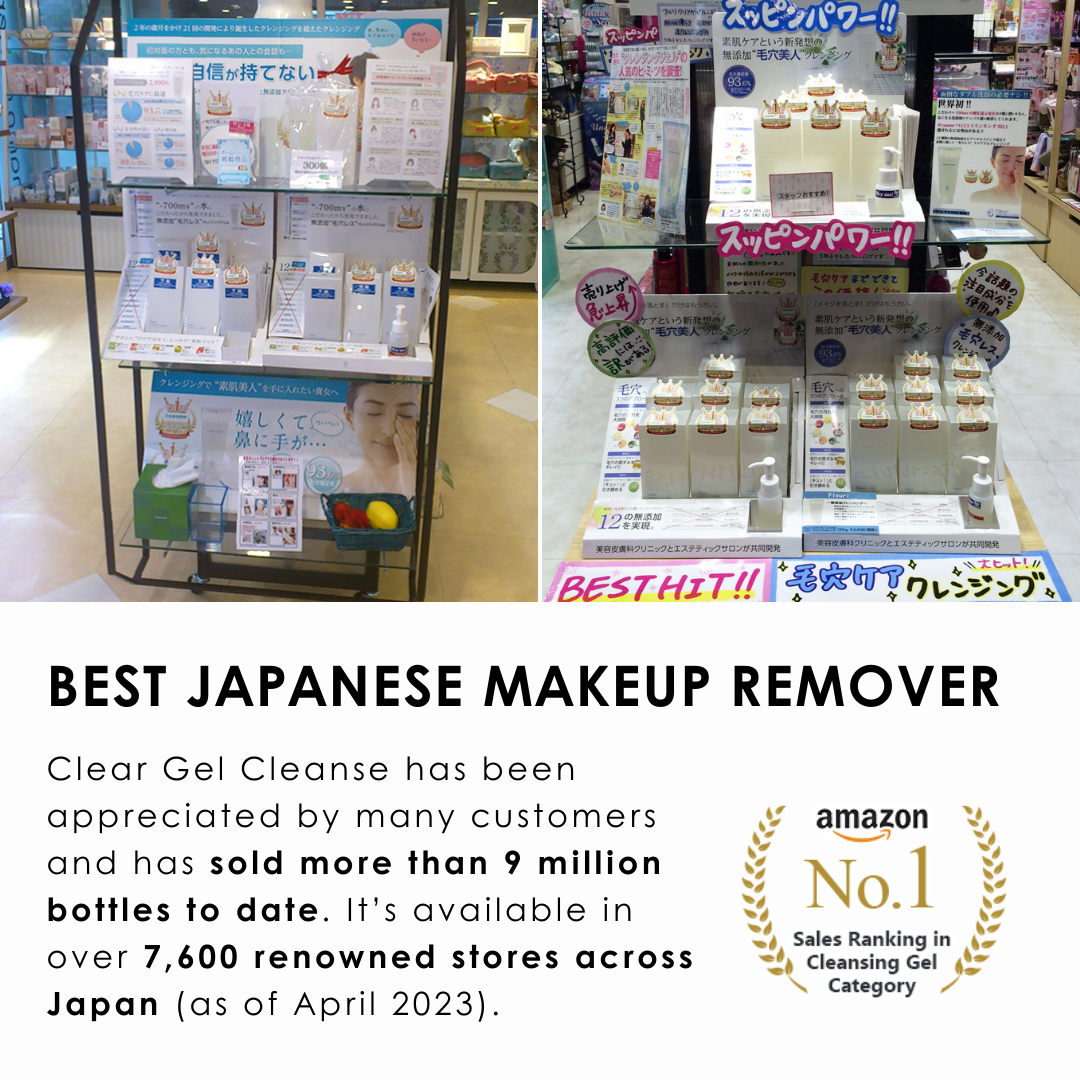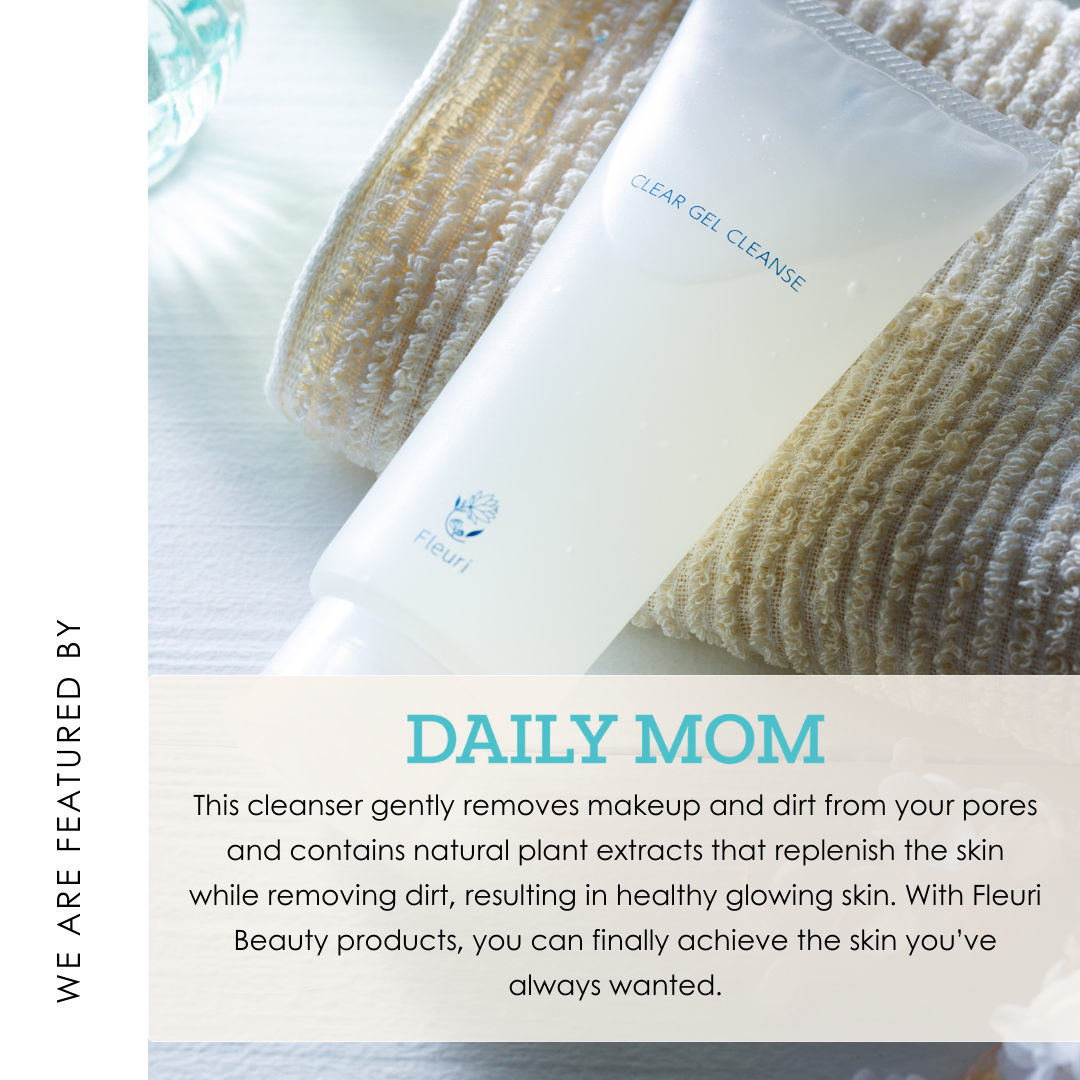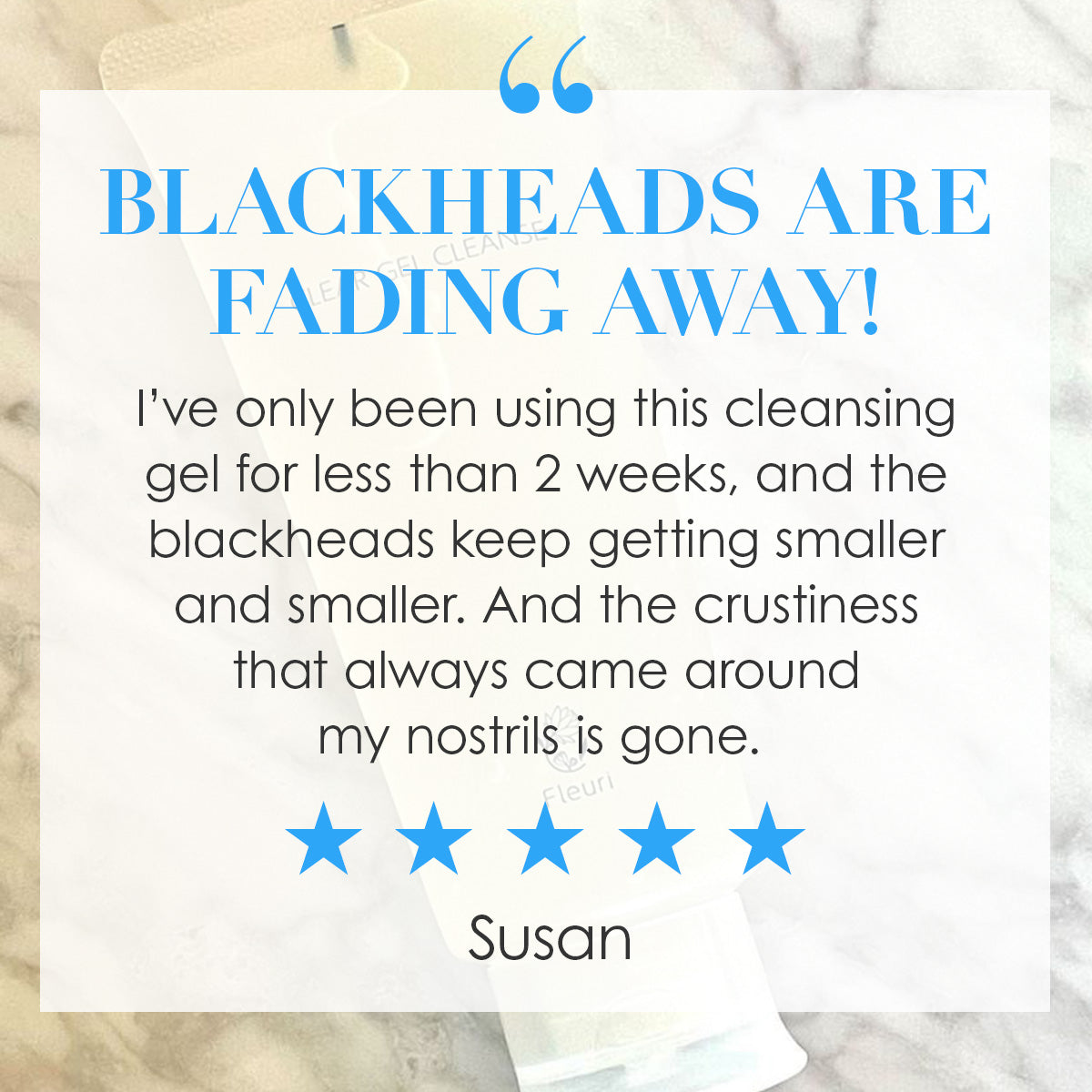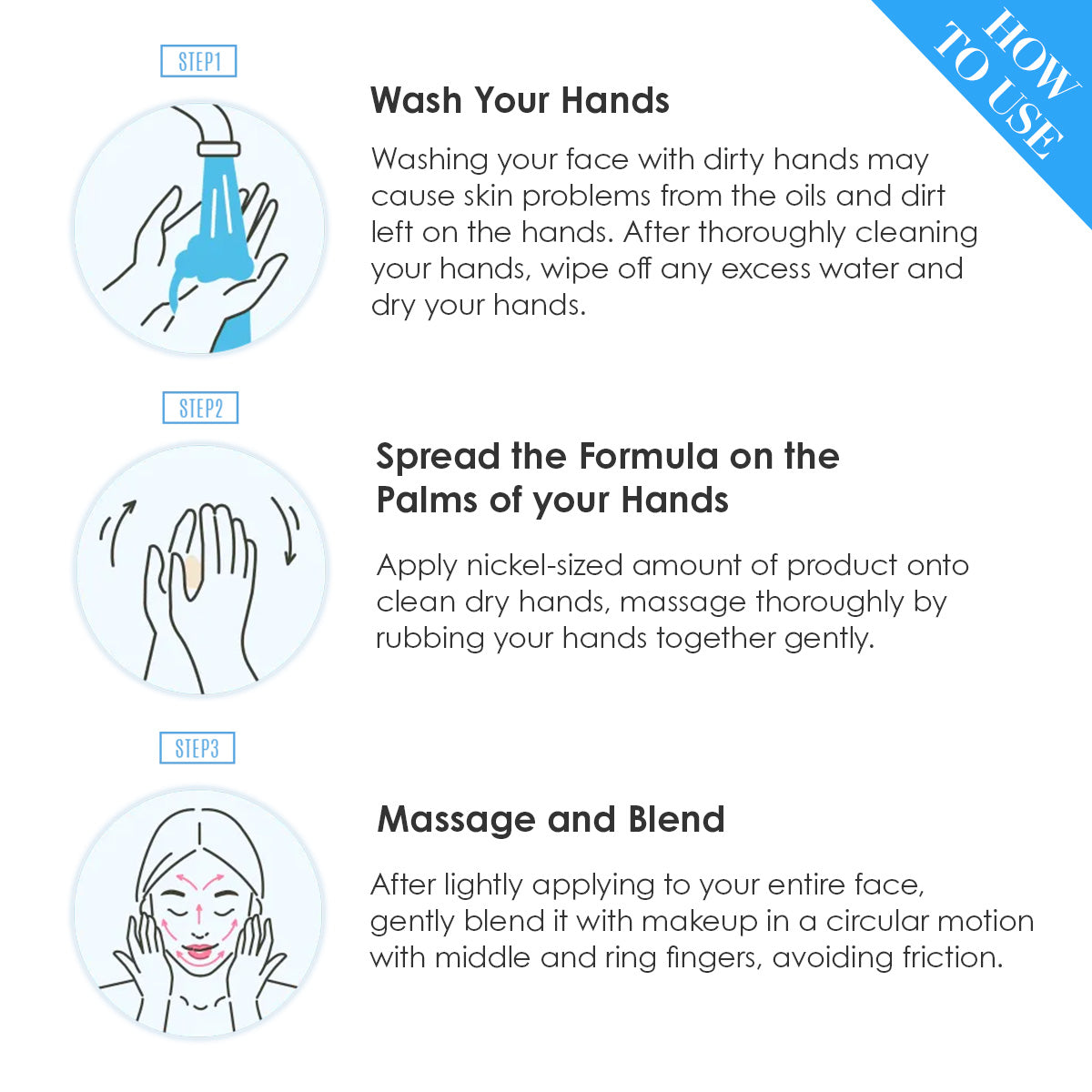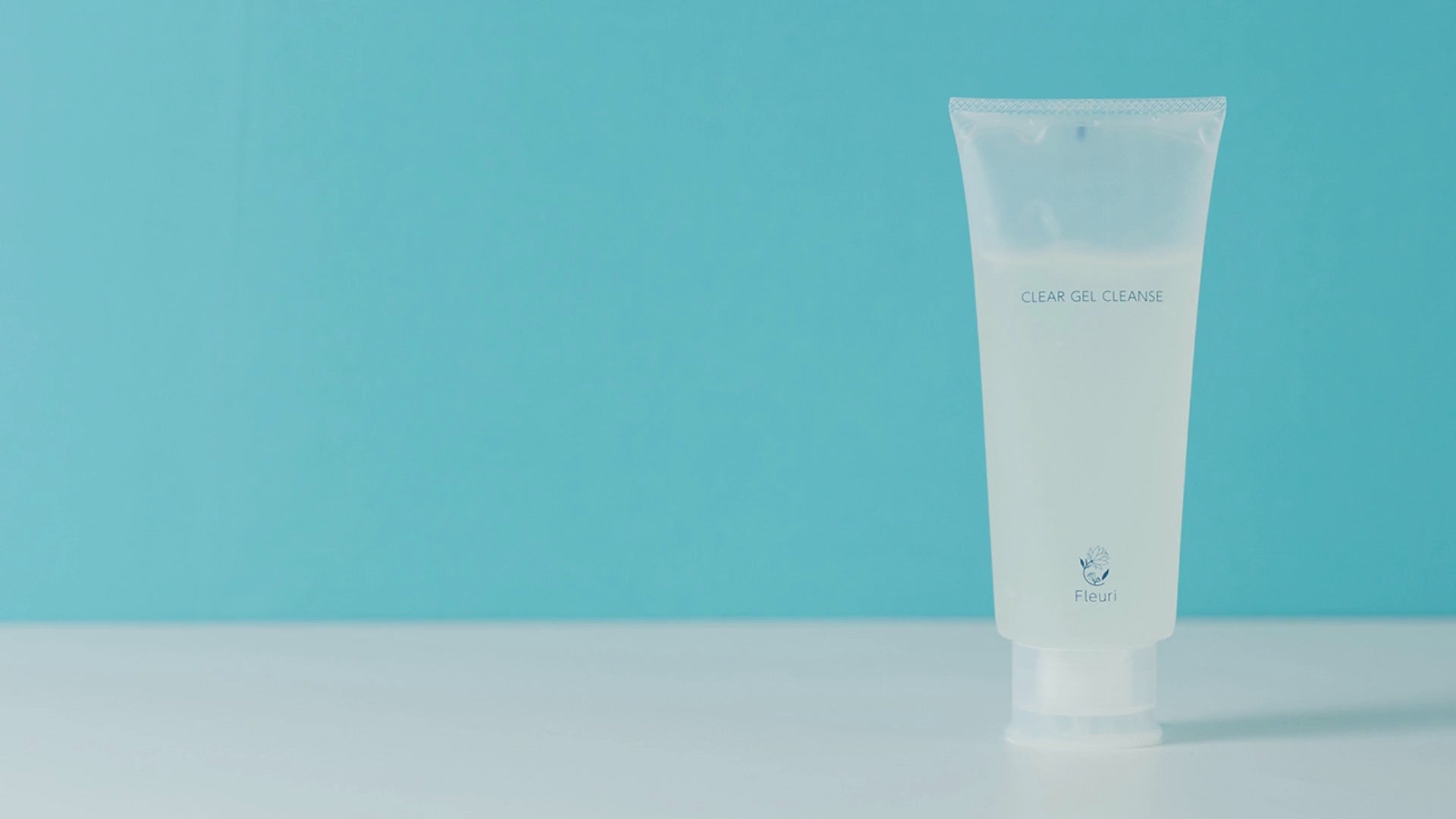 FIRST, REMOVE DIRT
Japanese common skincare routinesremoving dirtis considered to be the most important process of skincare. Skin care starts from removing dirt on the skin. If dirt remains on the skin, active ingredients in lotions, serums, and creams will not penetrate the skin and produce benefits. We focused on thisremoving dirtand aimed to create a formulation that maximizes the effectiveness of skincare.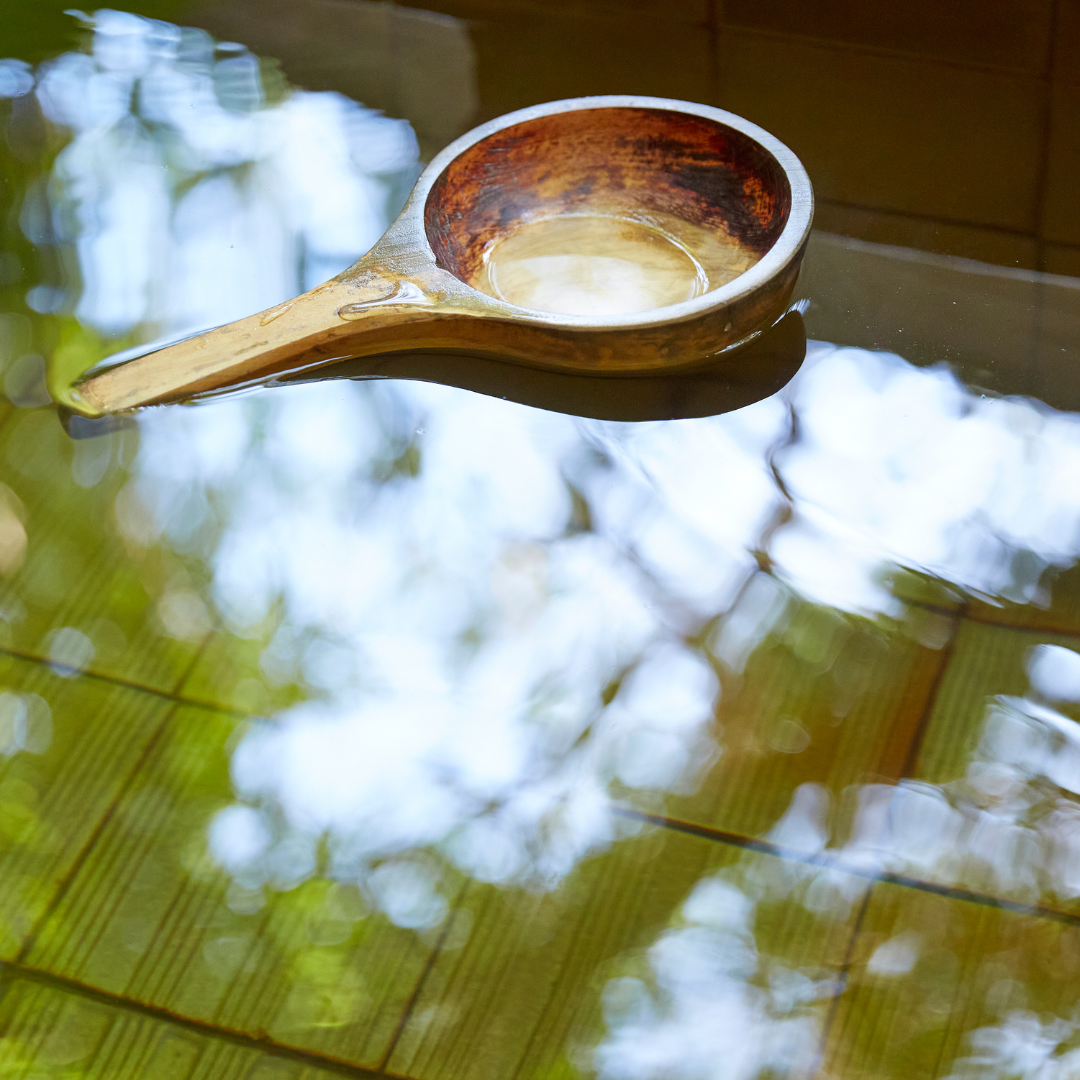 FOCUS ON WATER
We may not usually referwateras a key ingredient in formulas, but it is certain thatwateris the only ingredient that enhances the function of the Clear Gel Cleanse. Japanesebeautyis deeply related to water, as symbolized by the culture of onsen (hot springs). Water born under special conditions has special ability to make the unwanted dirt to float away, prevent skin damage, and promote the penetration of ingredients. This is why we carefully selected thewaterto lead the skin from negative to positive transformation.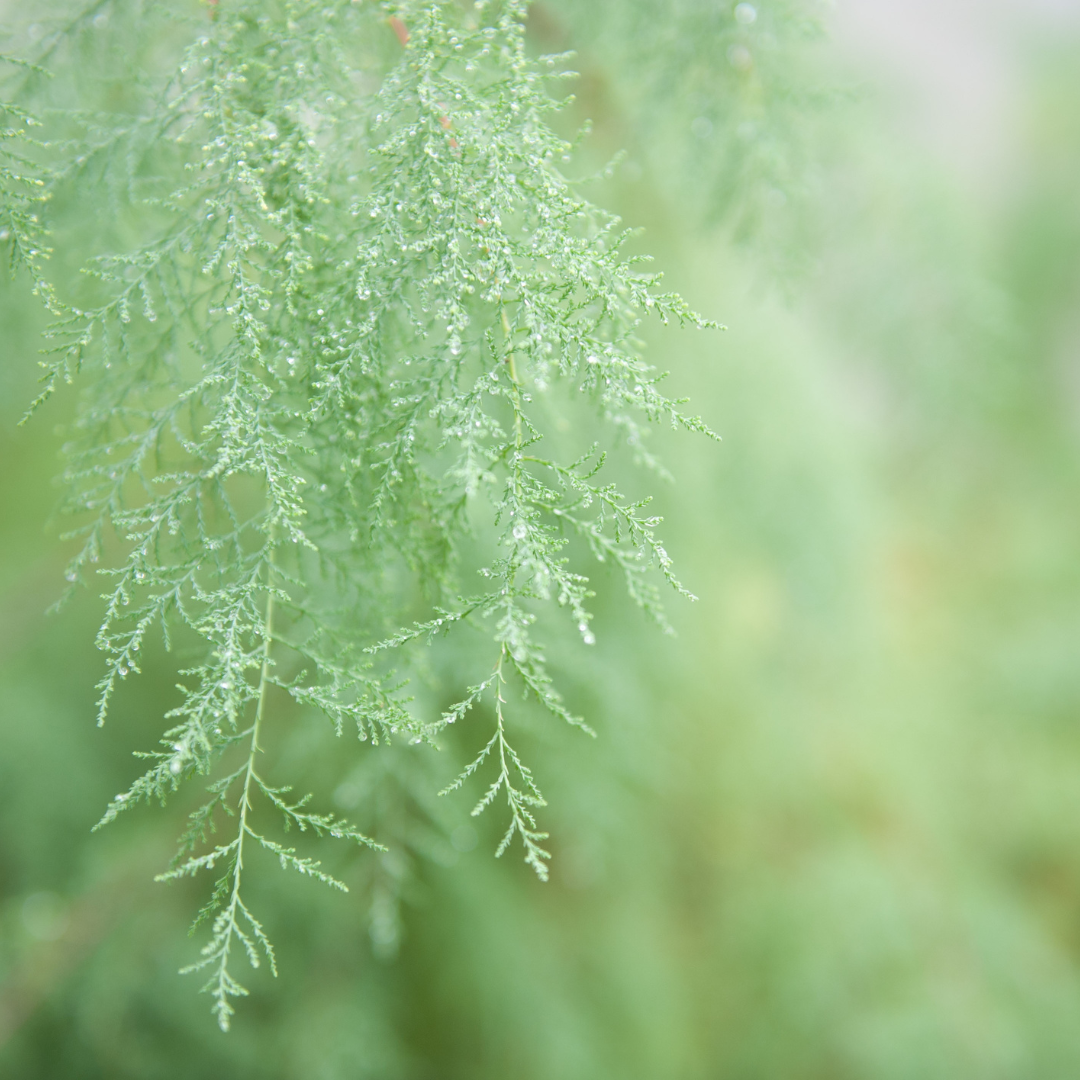 ENVIRONMENTAL PROTECTION
We are committed to protecting ecosystems. Clear Gel Cleanse has a high biodegradation rate, which means that wastewater after cleansing is decomposed in nature, without harming fish and microorganisms, thereby protecting the ecosystem. If the biodegradation rate of wastewater is low, toxic substances will remain in nature, leading to natural pollution. We are committed to focus on the biodegradation rate as it impacts the environment.
Skin concerns:
Dark circles/spots
Just started using the product. It feels great after rinsing. You actually can't tell you have anything on your hands or face unless it gets in your mouth then it doesn't taste great. My point is a little goes a long way even if you don't think you have any product on your hands you do.
Gets the job done
I had been looking at this product for a while and once I got it, it says what it claims to do. It cleanses and leaves my skin not feeling too dry. Highly recommend.
Skin concerns:
Fine lines & wrinkles, Dark circles/spots, Dullness, Pores
CLEAR GEL CLEANSE -Gentle Makeup Remover-
Skin concerns:
Dark circles/spots
Great Pore cleanser
I have some large pores and I like to self tan pretty much all year and my pores just keep collecting all this applications and I look like I have blackheads. Some are but this CLEAR GEL CLEANSE is GREAT and my makeup and creams just melt away. I definitely recommend this product. Will order more.
Skin concerns:
Acne, Fine lines & wrinkles, Eczema/rosacea, Pores
I reviewed yesterday. Do I get 15 coupon?
Skin concerns:
Fine lines & wrinkles, Dark circles/spots, Dryness, Pores, Firmness, Sun damage, Uneven skintone/texture
Wonderful results
Skin is looking more even. Less pore issues. Less dry. So glad to have found this product. Very glad it has NO Scent. Thank you
How to Use
Our recommendation for 30 rinses is not limited to our cleansers.

Think of it as necessary for any cleanser and face wash.

The reason is that if stains have been entwined with dirt are left on your skin, the stains and cleansers themselves will irritate your skin. This is because it causes dryness, acne and pore troubles, and it interferes with the subsequent beauty essence.

In fact, many customers practice rinsing more than 30 times even at our beauty salon, and they feel the difference in the transparency of bare skin.

However, be careful here.

Many people actually rub their face even if they intend to rinse them lightly.

Doing so may irritate your skin, causing redness and dryness.

If you practice 30 rinses and get red or dry, you are probably rubbing your skin. (Skin becomes dry even when rinsing with hot water)

Instead of scrubbing your hands with scooped water, be aware that you don't touch your skin and soak your face with water.

After 30 rinses in that way, no redness can occur.
Our double face-wash refers to the two times of "1. cleansing → 2. face wash".

When cleaning your face, first cleanse with Clear Gel Cleanse and then clean with soap.

Cleansing only once is enough.

Even in the days when makeup is not applied, the skin has dirt in the air.

We recommend you to use Clear Gel Cleanse to wash away this stain and perform a double face wash.
Since each person's skin type is different, we cannot generally say "0 minutes for dry skin and 0 minutes for sensitive skin". While we look at your skin and give you advice on cleansing and washing your face, we recommend 1 to 3 minutes for those with slightly dry skin, and to familiarize and remove it for those with sensitive skin.

When cleansing in morning and at night, you don't need to remove makeup in the morning, so cleanse lightly and wash thoroughly your face.

You remove makeup at night and shorten the cleansing time if you are concerned about dry skin.

If you have sensitive skin, we ask you to change the usage while checking the changes in your skin. For example, cleanse your skin fairly modestly in the morning and let your skin blend in with the gel at night.

Therefore, 5 minutes of cleansing is not good for everyone, so please adjust the cleansing time while listening to your own skin condition.

Please note that powerful cleansing that causes friction and cleansing with a small amount will put a load on the skin regardless of time.

Basically, cleanse gently so that your skin does not move, and when the cleansing dries, increase the amount a little.
Of course you can use it as usual not always.

As we interact with our customers at the clinic, we've heard many voices saying that deep cleansing with Clear Gel Cleanse will make your skin more beautiful.

In fact, many of our customers have changes in the texture and pores of their skin.

There is a high possibility that gentle and careful deep cleansing will be the short cut for having beautiful skin.

If you care the way of cleansing as gently massaging your face, you would be able to notice the differences in your skin.
Double face wash is mandatory.

There are basically different types of dirt on makeup products and air, and dirt on bare skin.

Makeup products and dirt in the atmosphere are "oil", and dirt on bare skin is "protein".

These two have different properties, so even if you try to remove them with a single face wash item, you will leave two kinds of stains halfway.

Makeup products and dirt in the atmosphere are "oil", and dirt on bare skin is "protein".

These two have different properties, so even if you try to remove them with a single face wash, you will leave two kinds of stains halfway.

In order to wash off both at once, a correspondingly hard detergency is needed and the burden on skin is not good.
About 5 to 6 g is reported as a single usage amount. (Of course there are individual differences)

Therefore, one item can be used for about 25 to 30 days.

However, this is for use once a day (only at night).

We recommend at salons and clinics to use it twice a day (morning and evening).

We have also answered the question, "Do I need a double face wash?", but cleansing not only removes makeup but also other stains.

Therefore, if you want to make your skin look beautiful, it is ideal to use it once in the morning and evening.

There are many customers who have actually started to cleanse in the morning and at night, and their skin problems and skin quality have changed.