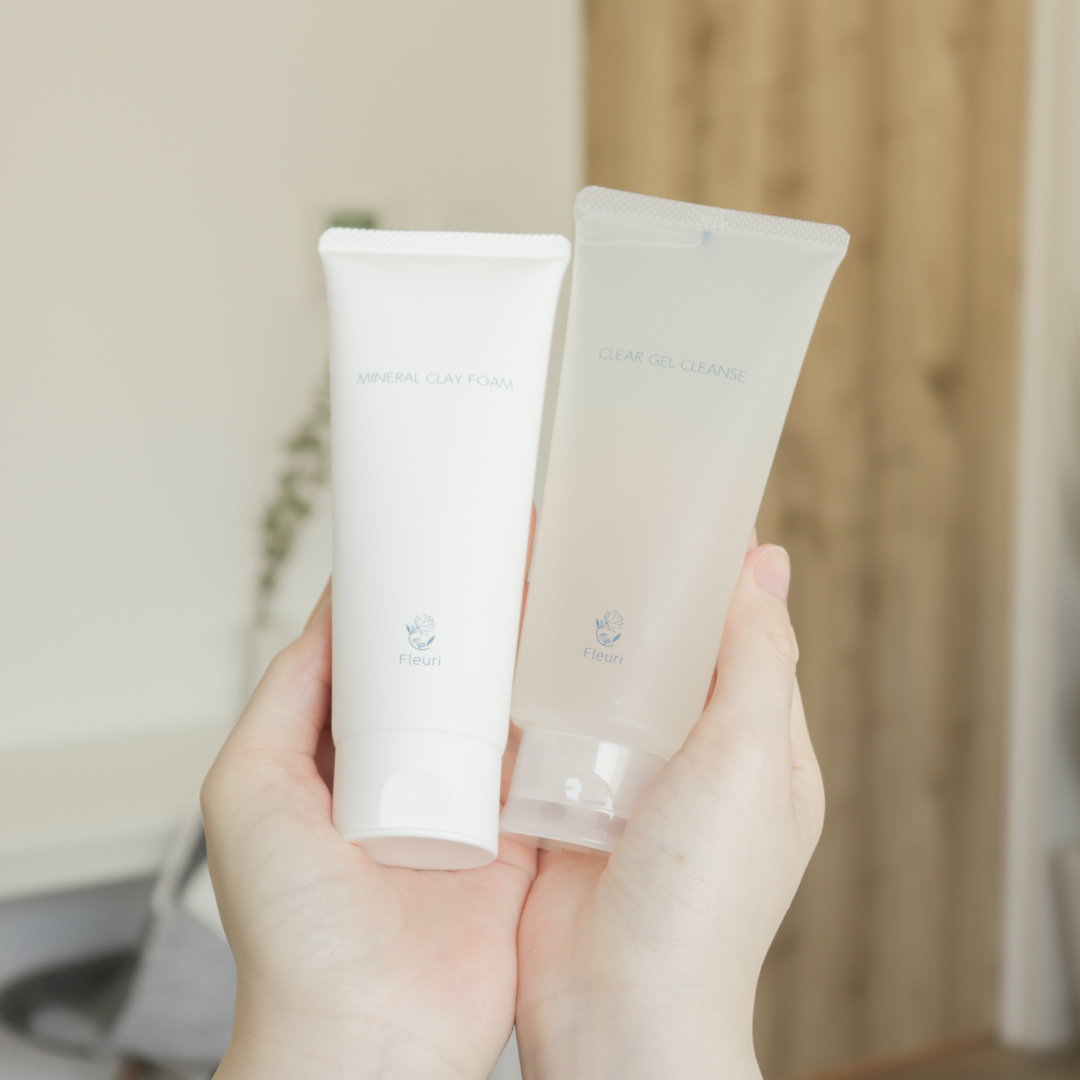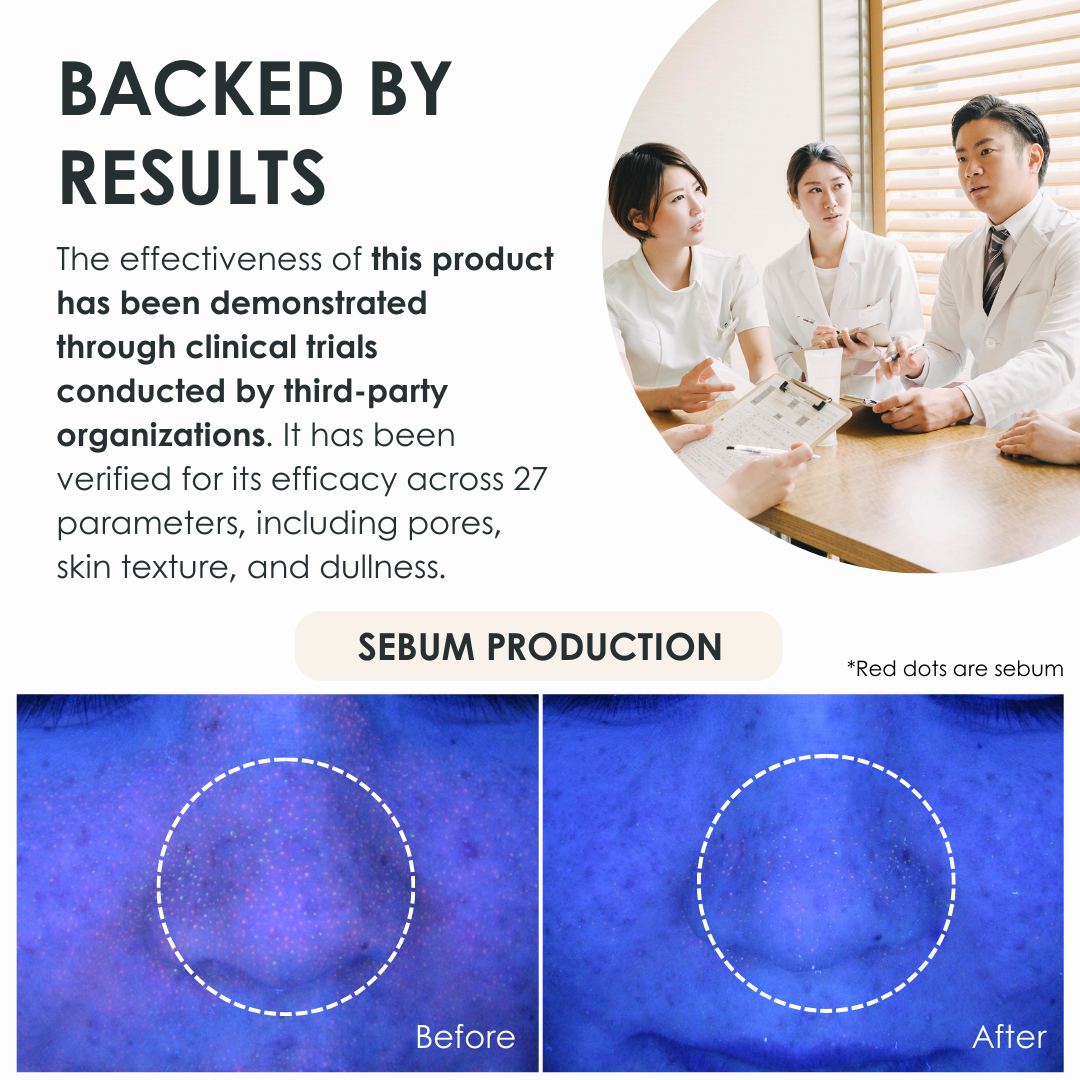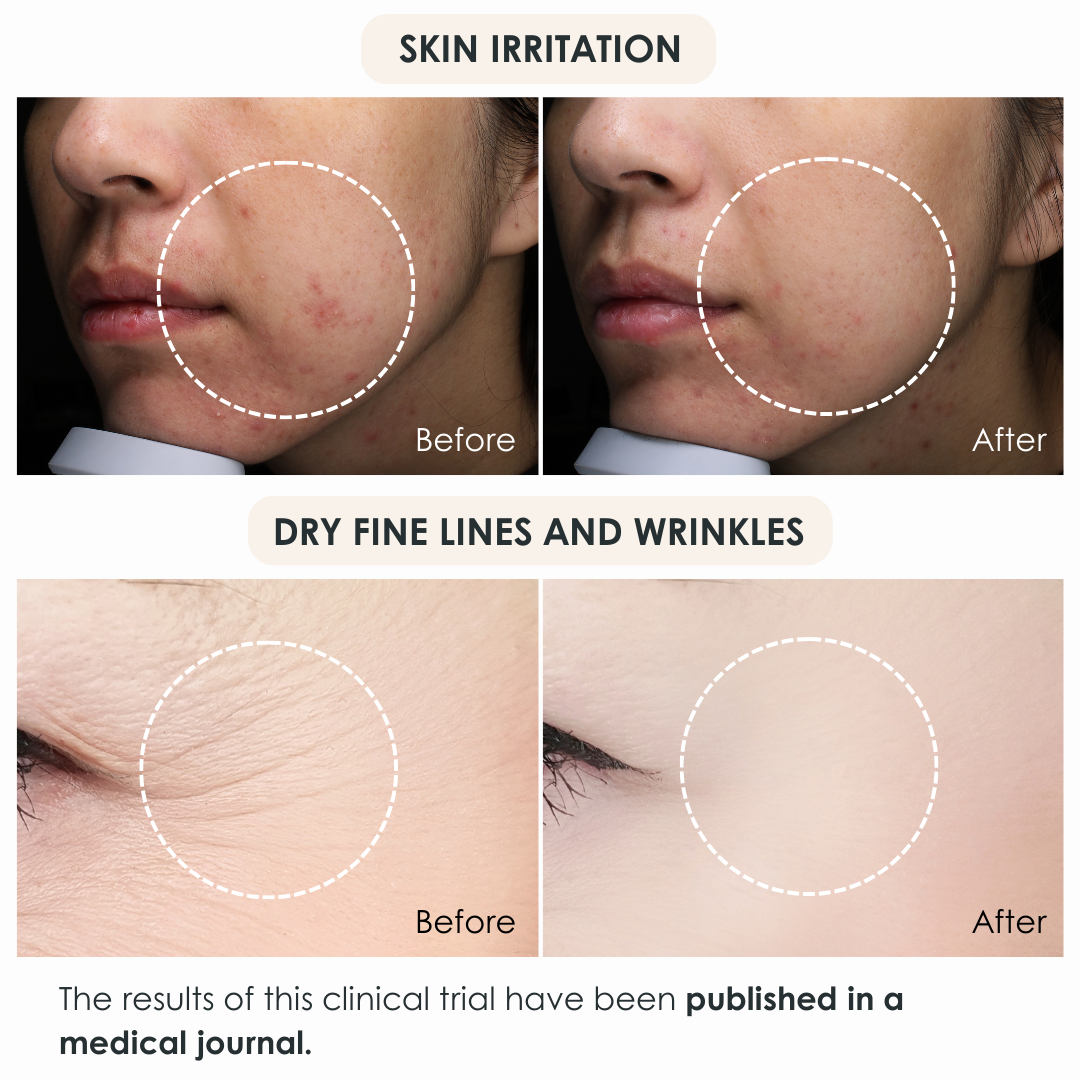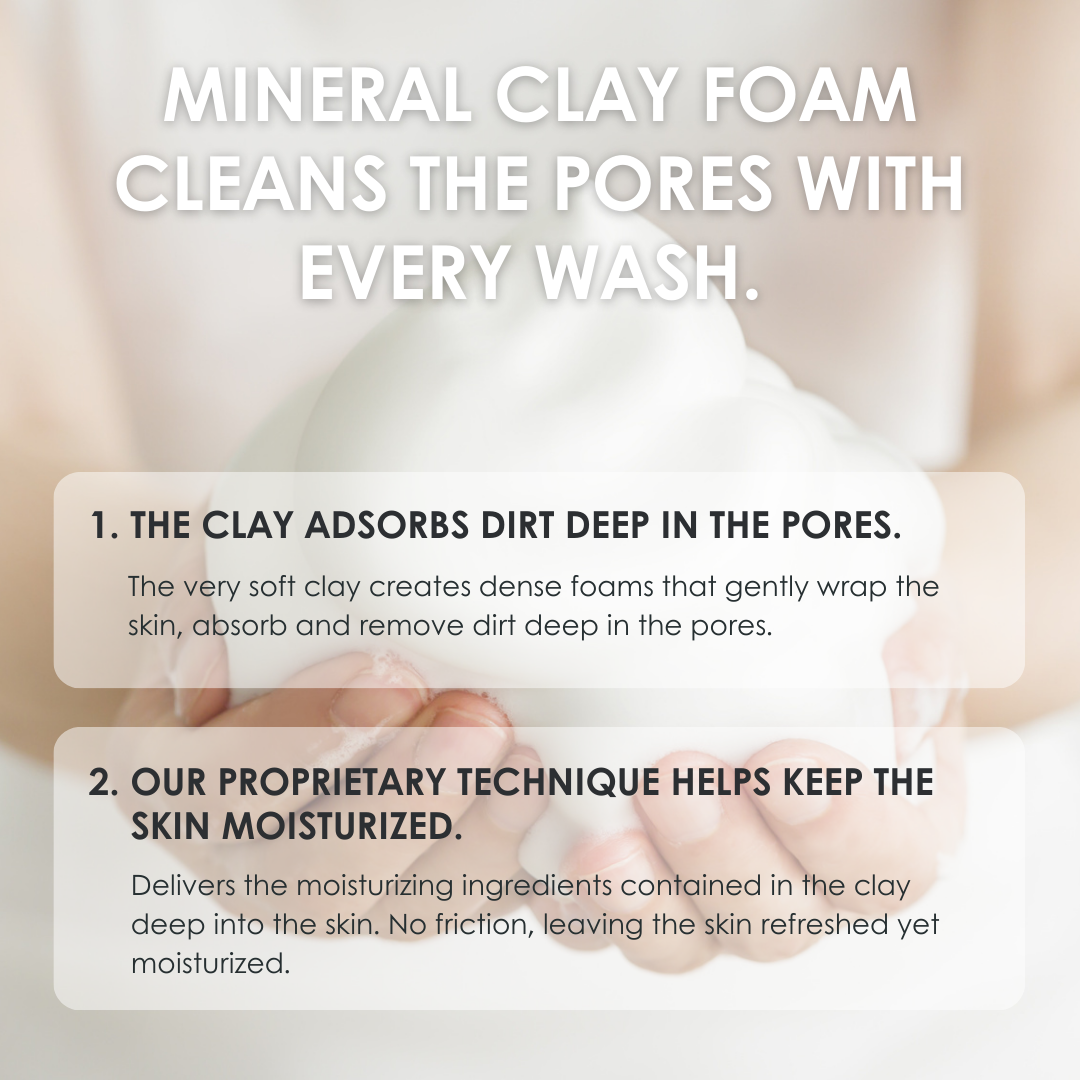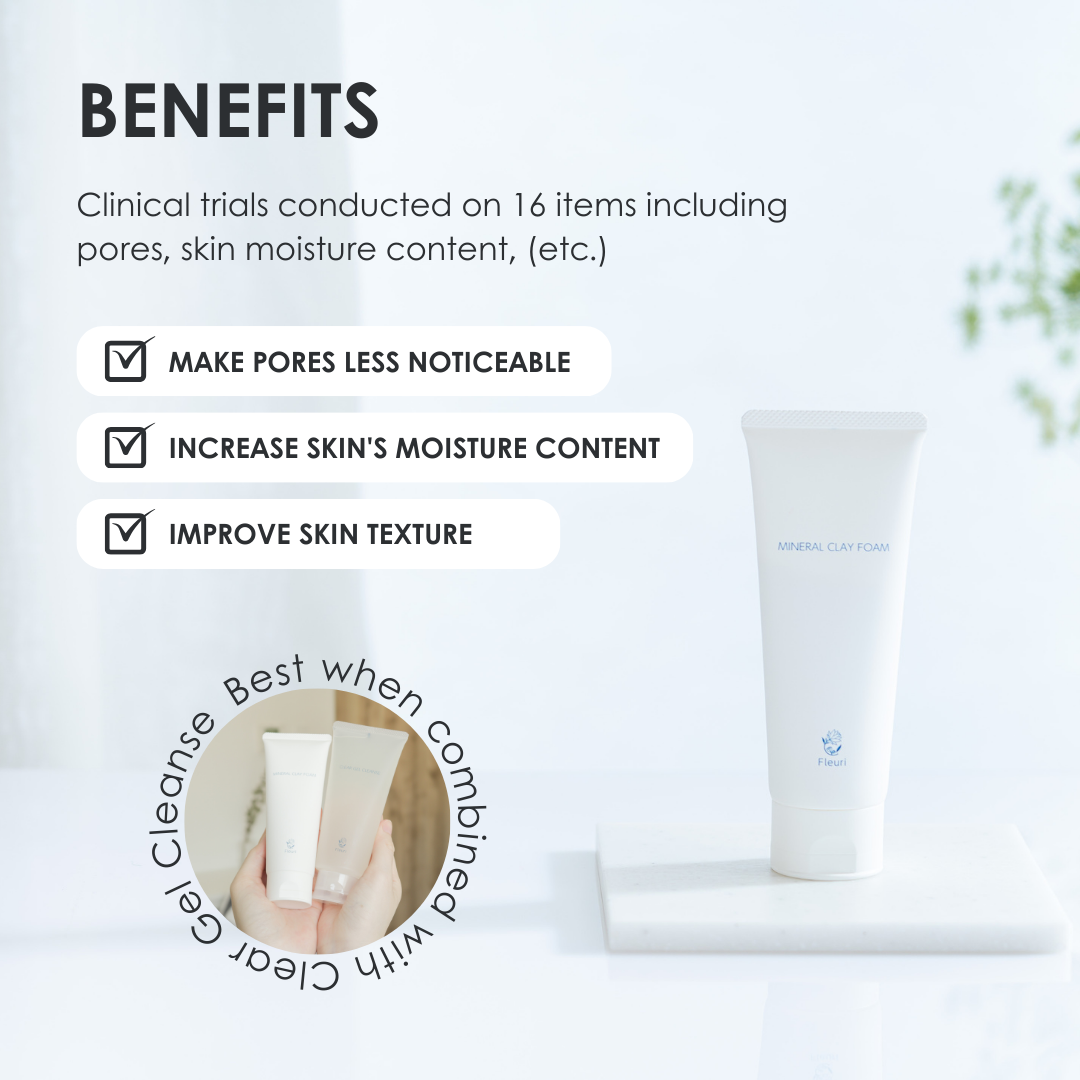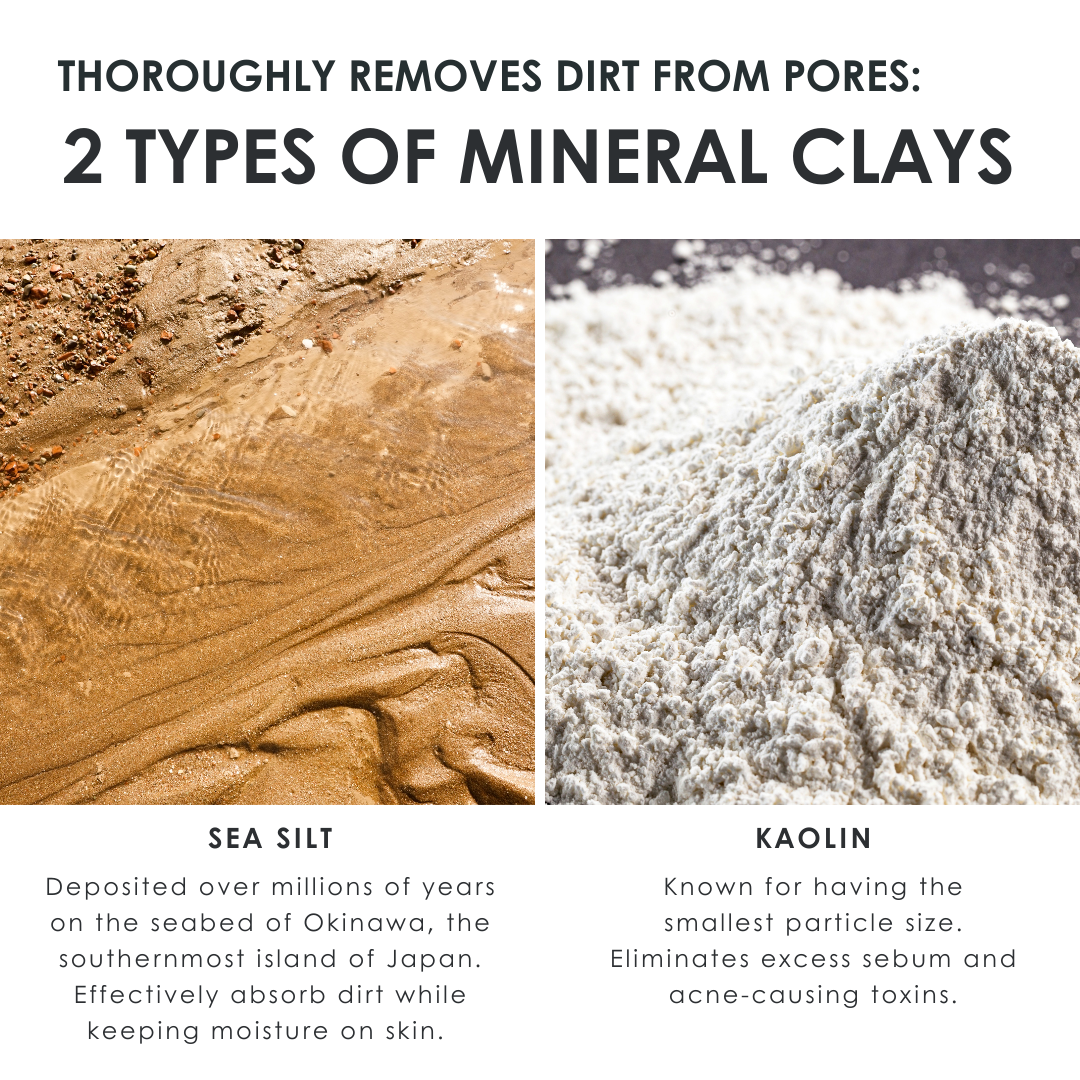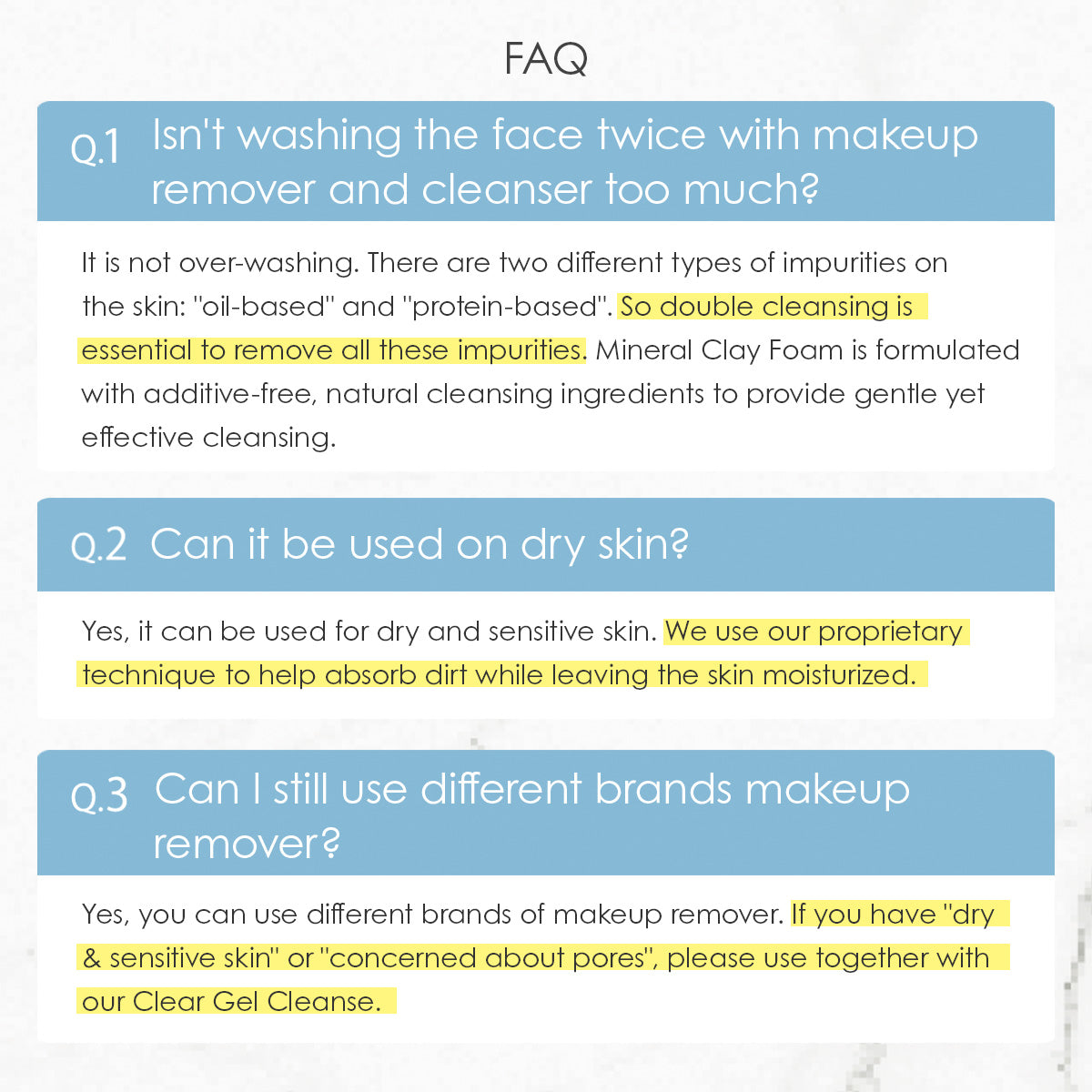 PORE NORMALIZING CLEANSER DUO -Remove Pore Clogging Dirt with Double Cleansing-
REMOVE PORE CLOGGING DIRT WITH DOUBLE CLEANSING

Makeup Remover and Face Wash DUO. Used together, they are effective against blackheads, clogs, and open pores. Makeup remover removes oil from makeup and sunscreen, while face wash removes dead skin cells and other proteinaceous dirt.

The set includes:
CLEAR GEL CLEANSE: 150 ml / 5.1 fl oz
MINERAL CLAY FOAM:100g / 3.5 fl oz

 *Foaming net sold separately
RECOMMENDED FOR: All Skin Types
---
Sale price

$82.00
Regular price

$82.00
(/)
Details

CLEAR GEL CLEANSE:

Gently removes makeup and dirt from pores. Contains natural plant extracts that replenish the skin while removing dirt, resulting in plump and soft skin.

MINERAL CLAY FOAM:

Absorbs and removes dead skin cells and dirt from deep inside pores. The dense foam acts as a cushion to minimize the burden on the skin. Mineral-rich clay, nurtured for many years at the bottom of the Japanese seabed, is formulated to help remove dirt and impurities while providing moisture after washing.
Ingredients

Fleuri Beauty key ingredients:

Japanese Water

Water is deeply connected with Beauty in Japanese culture, as represented by hot springs. Focusing on water as the base of Clear Gel Cleanse, we reduced the amount of surfactants with patented process. (Japanese Patent Application No. 2001-156837) Having a high affinity with the skin, the water lifts makeup and removes dirt thoroughly while preventing irritation. It also has a positive effects in promoting skin penetration of active ingredients and enhancing skin care effects.


CLEAR GEL CLEANSE:

Water, PEG-7 Glyceryl Cocoate, PEG-20 Sorbitan Cocoate, BG, DPG, Artichoke Leaf Extract, Alpha-Arbutin, Trisodium Ascorbyl Palmitate Phosphate, Hibiscus Rosa-Sinensis Leaf Extract, Crataegus Cuneata Fruit Extract, Ziziphus Jujuba Fruit Extract, Grapefruit Extract, Apple Extract, Orange Juice, Lemon Juice, Lime Juice, Citrus Junos Fruit Extract, Rose Water, Carbomer, 1,2-Hexanediol, Caprylyl Glycol, K Hydroxide

MINERAL CLAY FOAM:

Water, myristic acid, glycerin, propanediol, palmitic acid, K hydroxide, solbes-30 tetraoleate, TEA cocoyl glutamate, stearic acid, kaolin, sea silt, sodium hyaluronate, Hibiscus Rosa-Sinensis Leaf Extract, sodium cocoyl methylalanine, capric acid glyceryl caprate, polyglyceryl-2 laurate, polyglyceryl-10 laurate, glyceryl stearate, titanium dioxide, BG, sodium hydroxide, skim milk, milk protein, caprylyl glycol, 1,2-hexanediol

Formulated without:

Oil, alcohol, artificial colors, paraben, phenoxyethanol, petroleum-based surfactants, artificial fragrance, antioxidant, mineral oil, UV absorber, preservatives, silicone, petrolatum, phthalate, sulfate, SLS, formaldehyde, urea, and palm oil
How to use

CLEAR GEL CLEANSE:

STEP 1: Wash Your HandsWashing your face with dirty hands may cause skin problems from the oils and dirt left on the hands. After thoroughly cleaning your hands, wipe off any excess water and dry your hands.

STEP 2: Spread the Formula on the Palm of your HandsApply nickel-sized amount of product onto clean dry hands, massage throughly by rubbing your hands together gently.

STEP 3: Massage and BlendAfter lightly applying to your entire face, gently blend it with makeup in a circular motion with middle and ring fingers, avoiding friction.

MINERAL CLAY FOAM:

STEP 1: Wet the Foaming NetWet the foaming net with water and drain lightly. (Adjust the amount of water while a large amount of water may prevent making the dense form.)

STEP 2: Apply the Foaming CleanserSqueeze out about 1 cm foam onto the foaming net.

STEP 3: Create the FoamHold both sides of the foaming net and rub it in a circular motion about 30 times to create elastic foam.

STEP 4: Squeeze Out the FoamWhen a fine foam is made on the foaming net, it is ready to squeeze out when an apple-sized foam stays on your palms even if you turn it upside down.

STEP 5: Begin CleansingPlace the foam on the T-zone, cheeks and chin. Gently spread it over the entire area. Wash in a gentle circular motion so that your fingers do not touch your skin. Carefully wash the face down to the hairline.

STEP 6: RinseRinse off once you have blended it all over. It is easier to rinse off if you gently remove the foam on your face first. The water temperature should be skin temperature (30-32°C), and rinse off as like wrapping your skin around about 30 times with running water. Rinsing properly without skipping here will lead to healthy skin beauty. The hairline and face areas are often left unwashed and it can cause skin problems. Rinse carefully, gently, and thoroughly.

STEP 7: DryAfter washing your face, use a clean towel to gently press over your face to remove excess water. Scrubbing will damage your skin. Gently putting a towel over your face is fine.
PORE NORMALIZING CLEANSER DUO -Remove Pore Clogging Dirt with Double Cleansing-
Sale price

$82.00
Regular price

$82.00
Choose options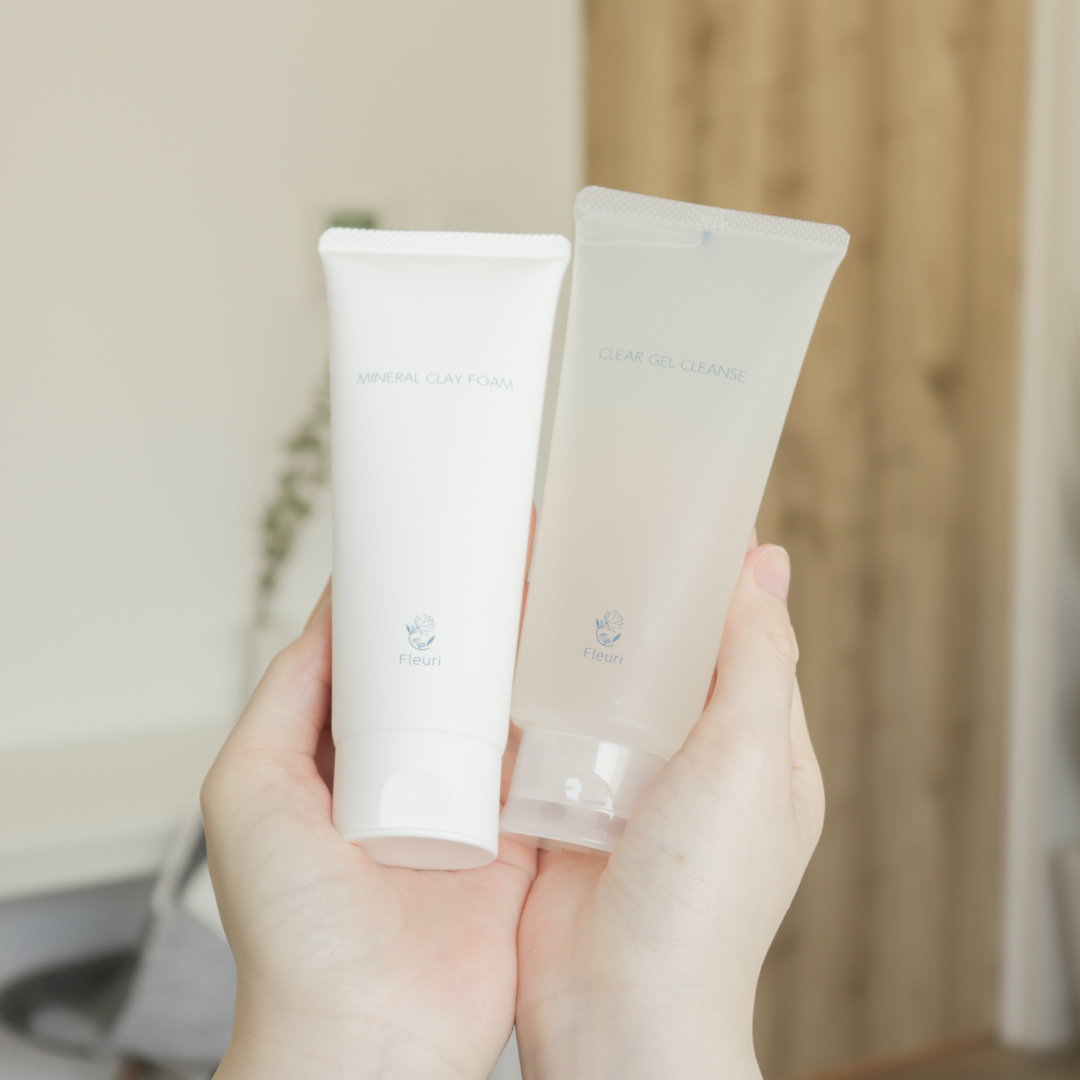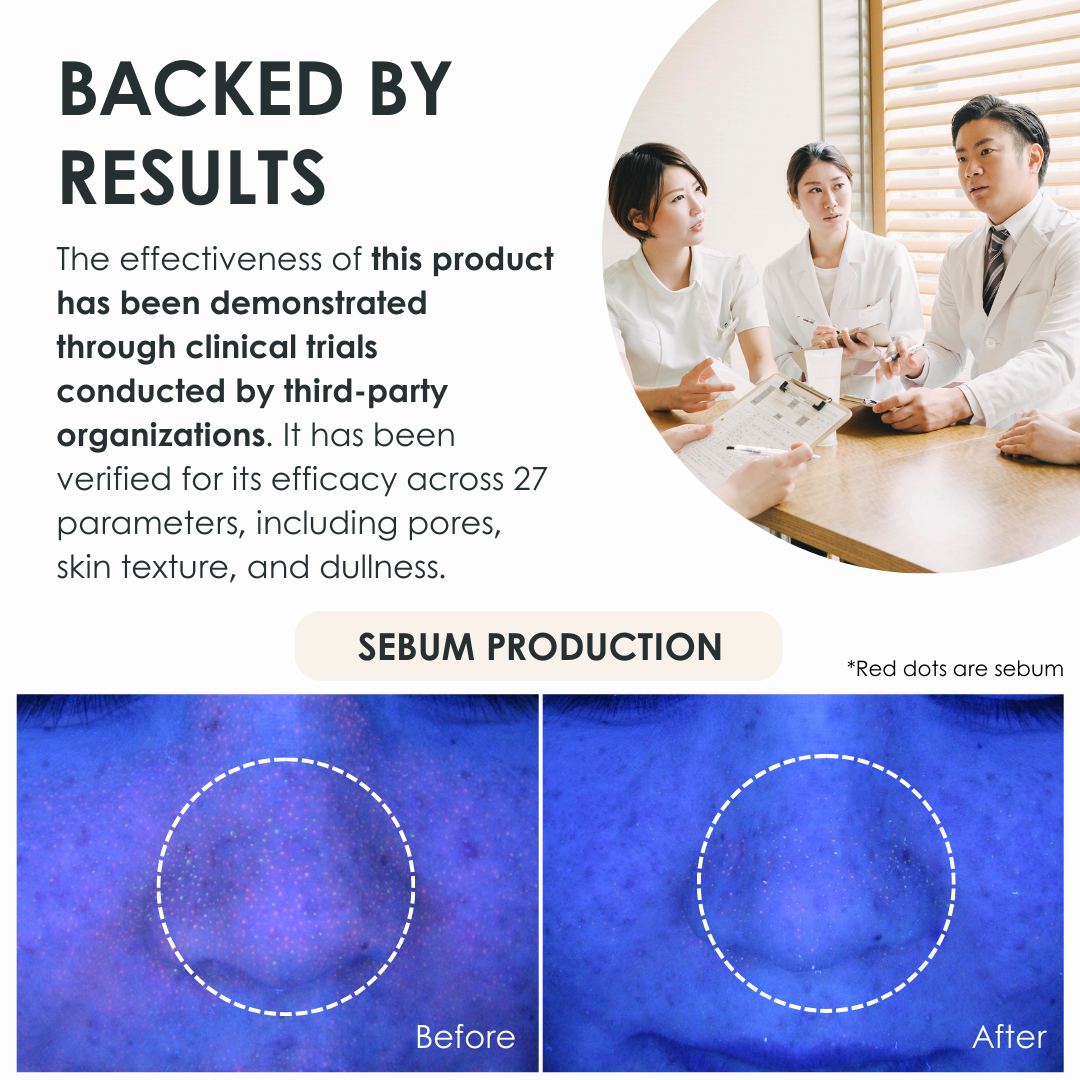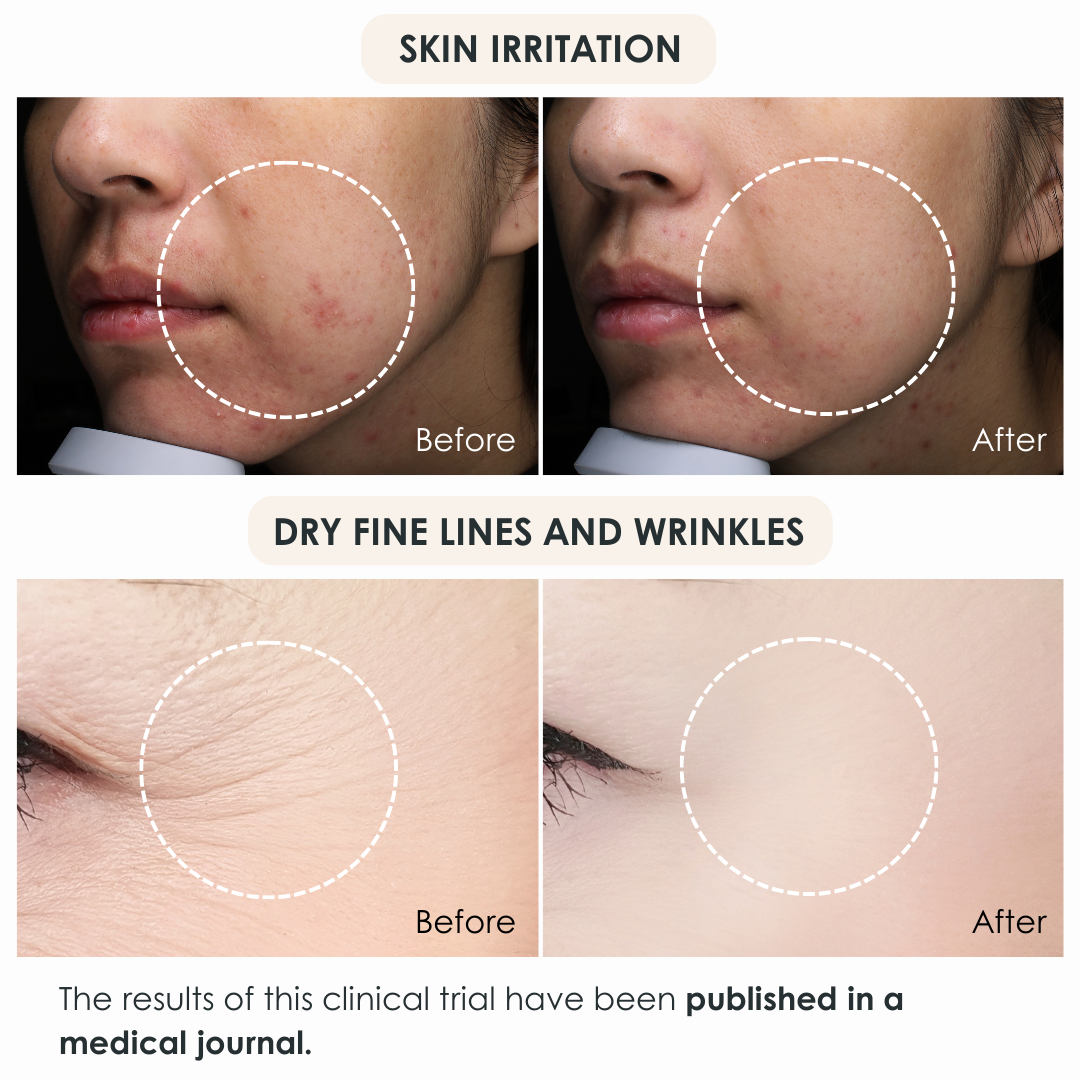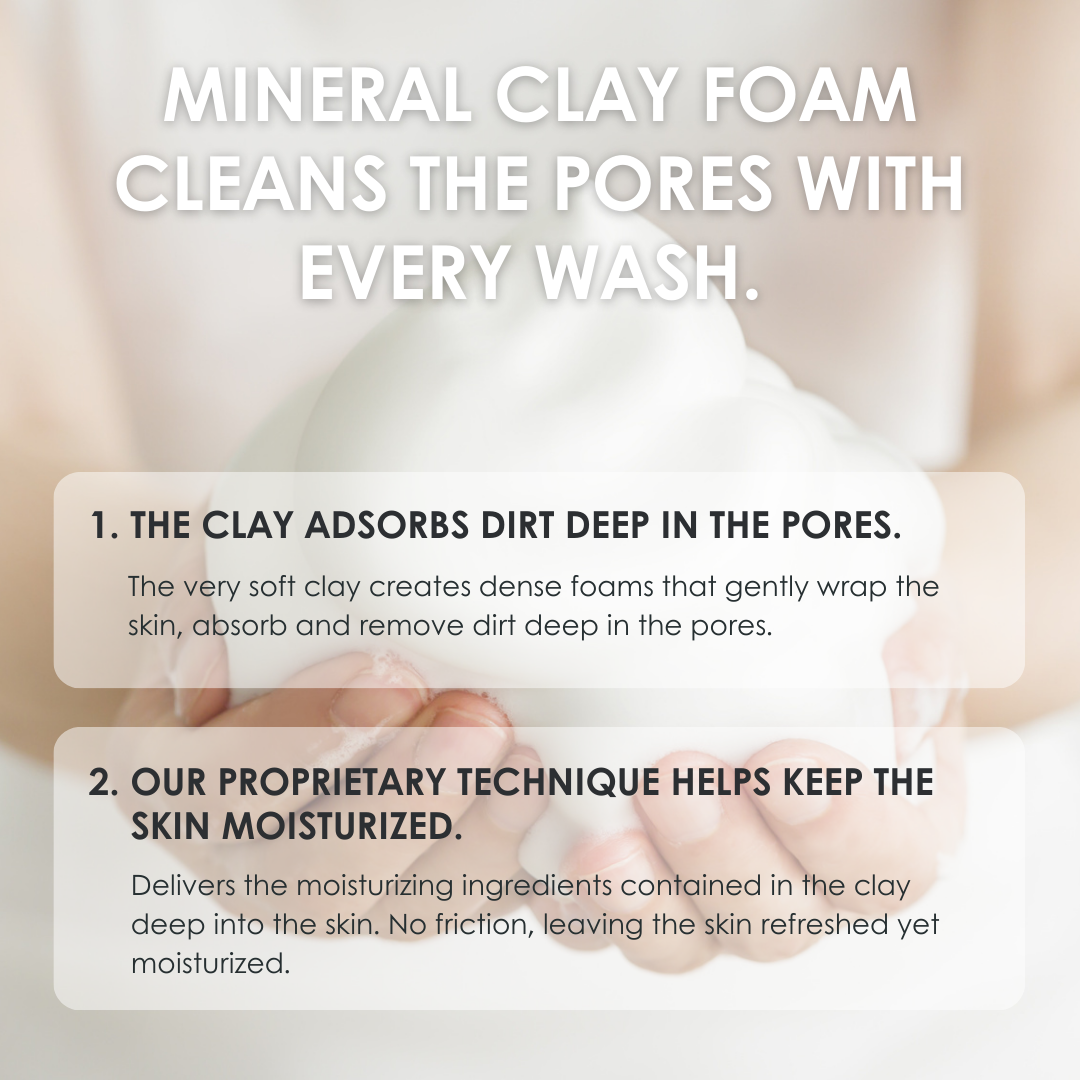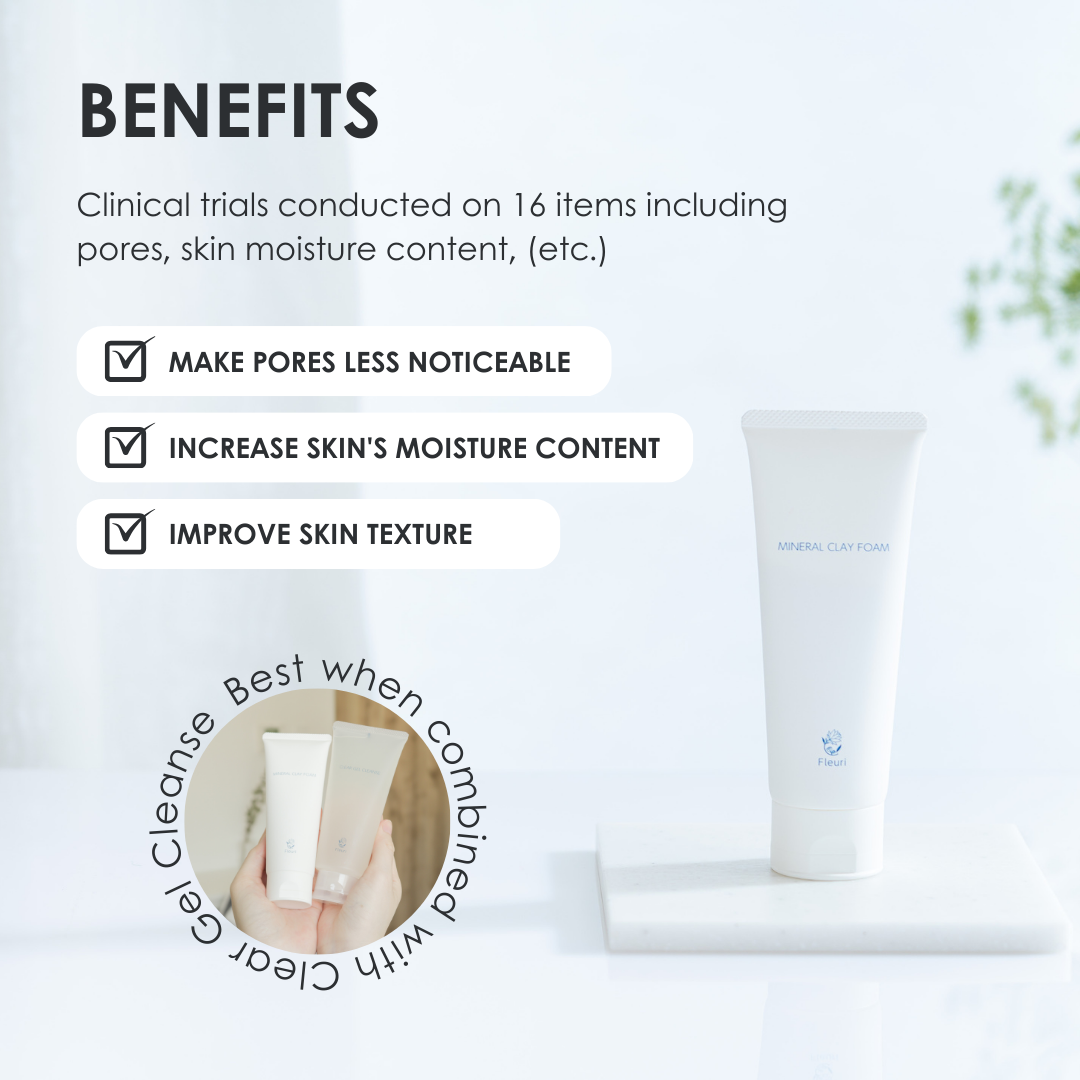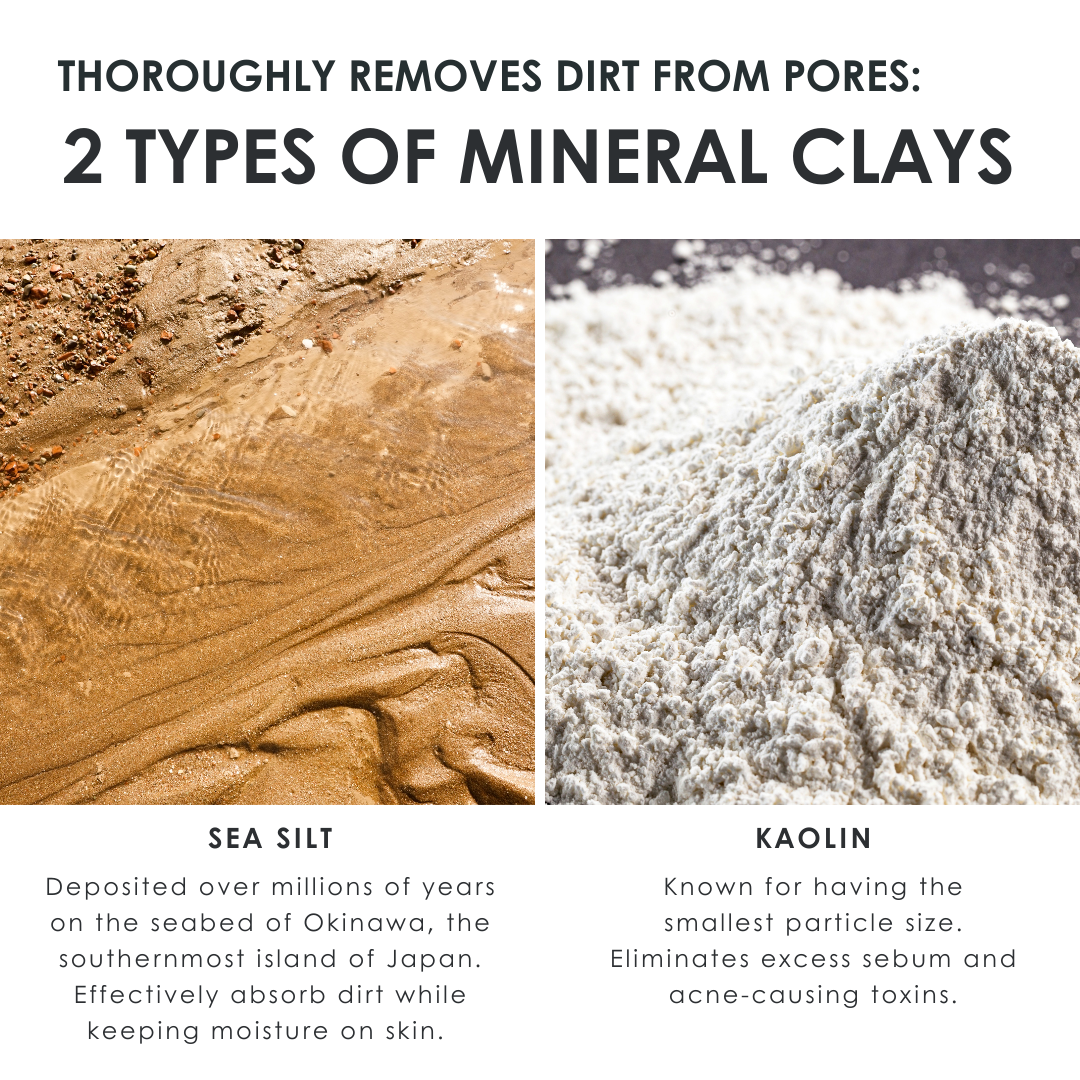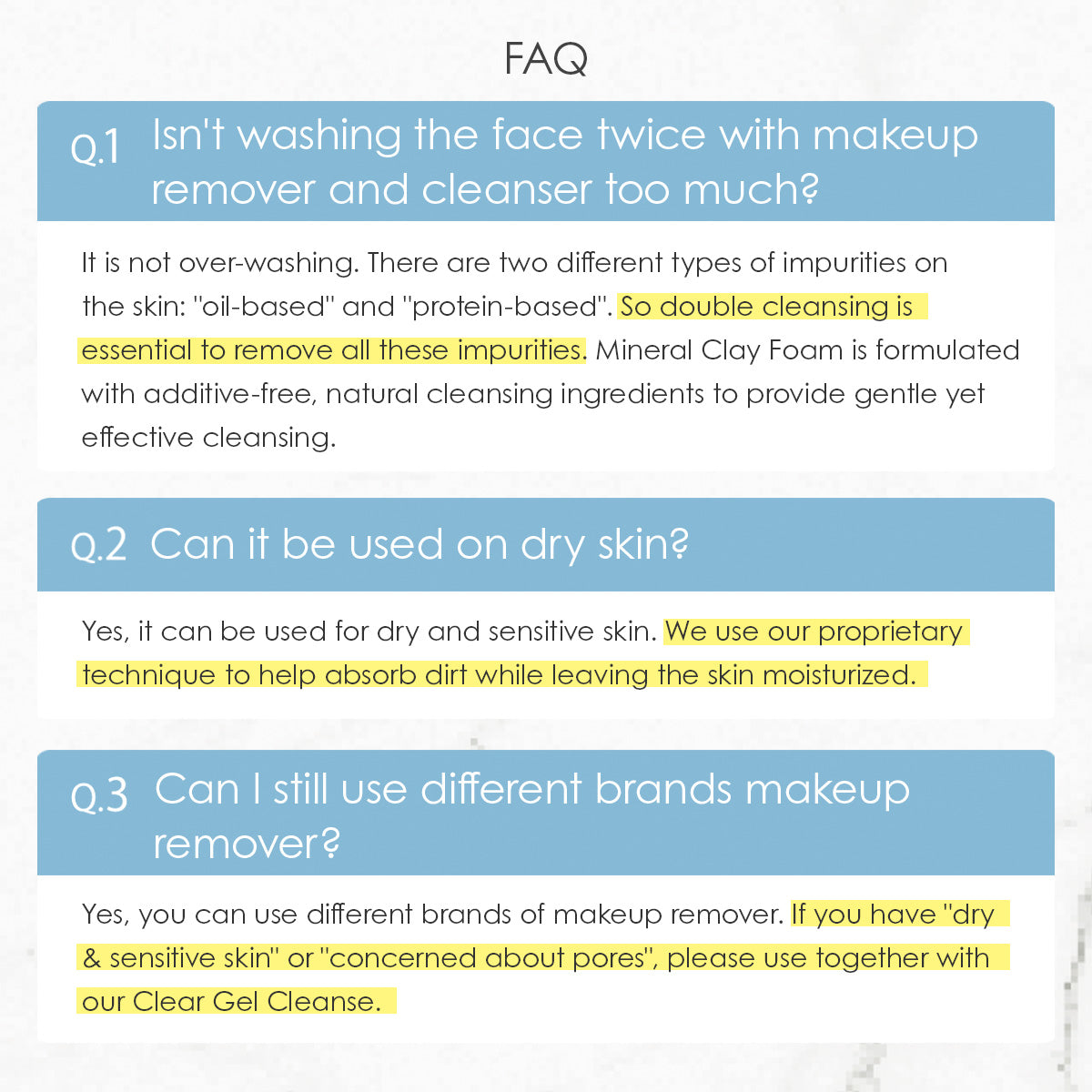 Double Cleansing Duo
Elevate your skincare routine with our favorite duo. Makeup remover and facial cleanser remove different types of impurities.

STEP1: Clear Gel Cleanse
Remove oil-based impurities such as makeup, sunscreen, excess keratin, and blackheads.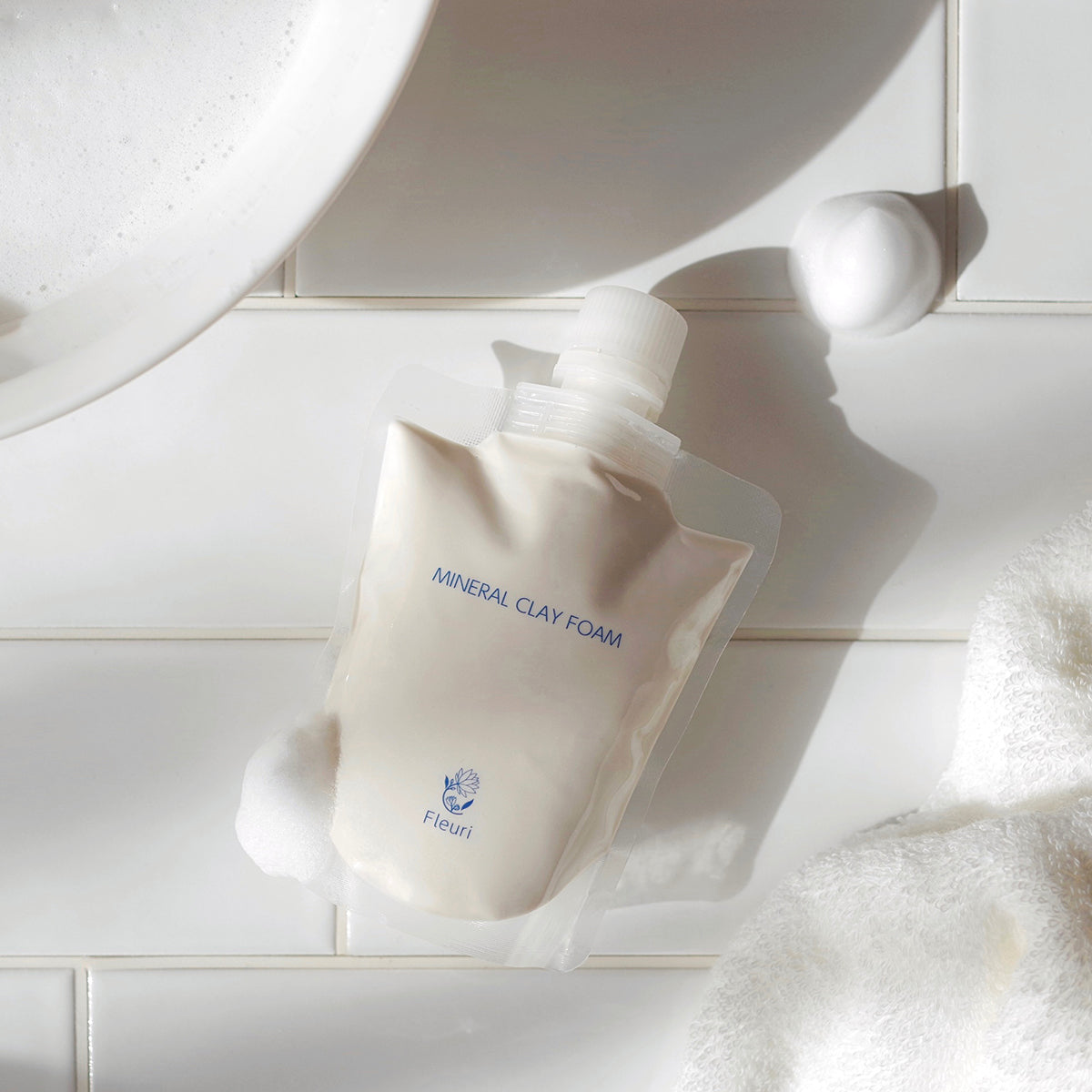 STEP2: Mineral Clay Foam
Effortlessly eliminate excess sebum, slough away dead skin cells, and banish impurities from your bare skin.
FIRST, REMOVE DIRT
Japanese common skincare routinesremoving dirtis considered to be the most important process of skincare. Skin care starts from removing dirt on the skin. If dirt remains on the skin, active ingredients in lotions, serums, and creams will not penetrate the skin and produce benefits. We focused on thisremoving dirtand aimed to create a formulation that maximizes the effectiveness of skincare.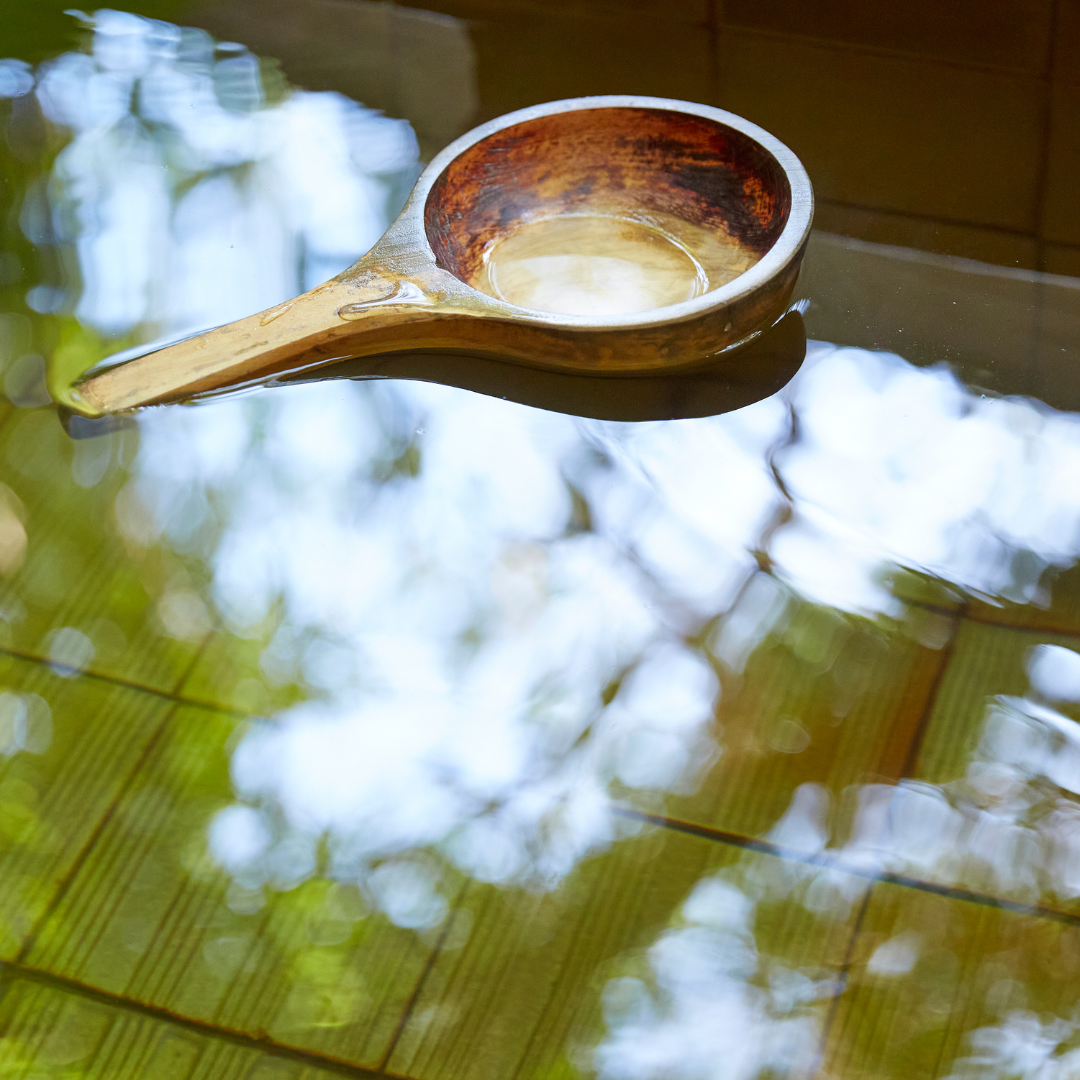 FOCUS ON WATER
We may not usually referwateras a key ingredient in formulas, but it is certain thatwateris the only ingredient that enhances the function of the Clear Gel Cleanse. Japanesebeautyis deeply related to water, as symbolized by the culture of onsen (hot springs). Water born under special conditions has special ability to make the unwanted dirt to float away, prevent skin damage, and promote the penetration of ingredients. This is why we carefully selected thewaterto lead the skin from negative to positive transformation.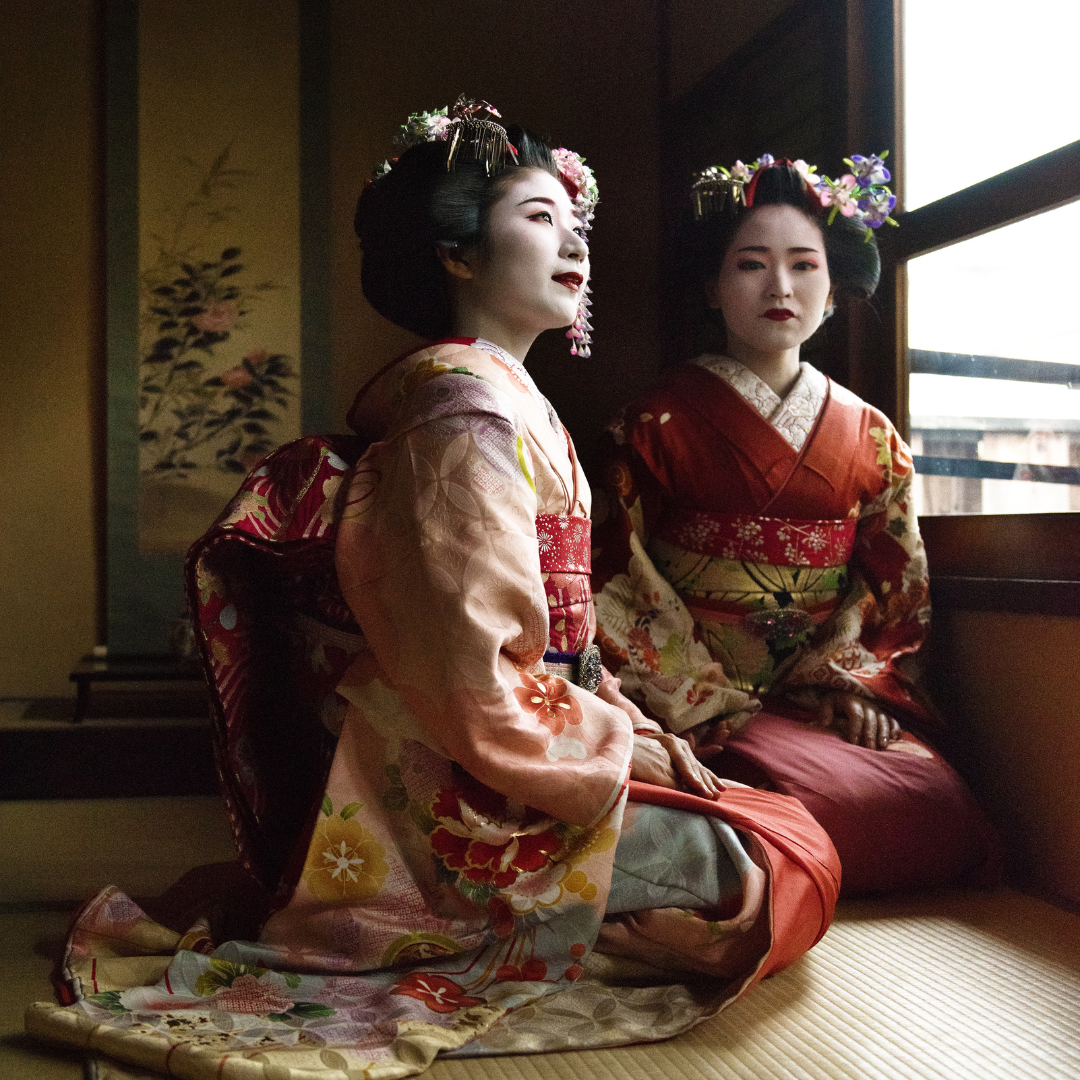 PRIORITIZING FACE CLEANSING
In Japan, the importance of face cleansing dates back over 200 years to the Edo period (1603-1868). Notably, rice bran was utilized as a facial cleanser by maiko (apprentice geisha) and kabuki actors in Kyoto, and its efficacy has been recognized by modern skincare science. Consequently, face cleansing has remained an integral focus in Japan, with continuous study and significance placed upon it throughout history. Without proper cleansing, dirt on the skin's surface hampers the penetration and benefits of active ingredients found in lotions, serums, and creams. Thus, our dedicated focus lies in developing a formulation that maximizes the effects of skincare through optimal face cleansing.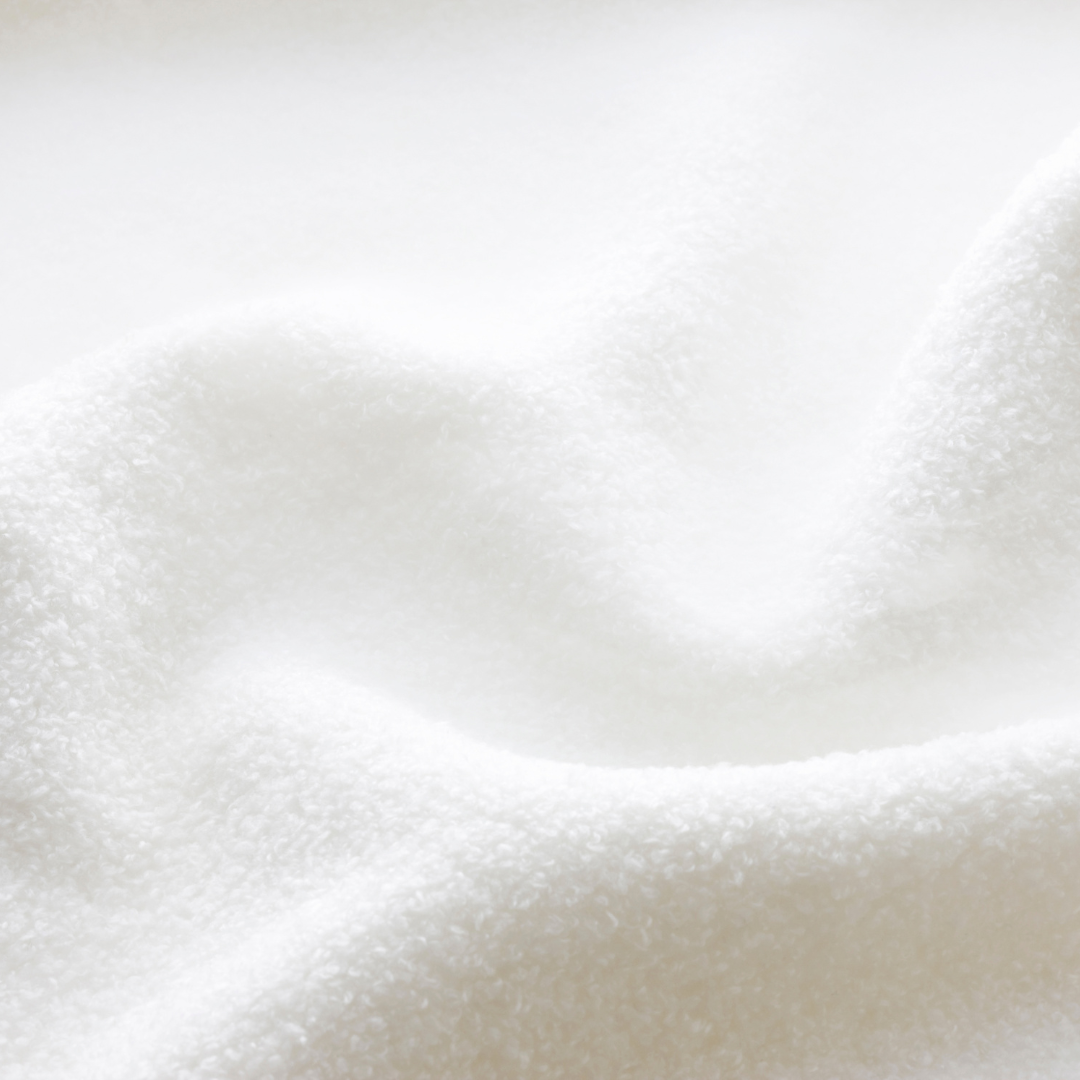 SKIN-FRIENDLY AND GENTLE
When it comes to face-washing, the cleansing ability is of utmost importance. However, we prioritize the well-being of your skin by avoiding any ingredients that may be harmful, regardless of their cleansing capabilities. Mineral Clay Foam is specifically designed to be gentle and nourishing. We exclusively utilize proven hypoallergenic ingredients, including coconut-derived amino acids and sea silt. Our ultimate aim is to create a formulation that is not only safe for individuals with sensitive skin but also suitable for babies.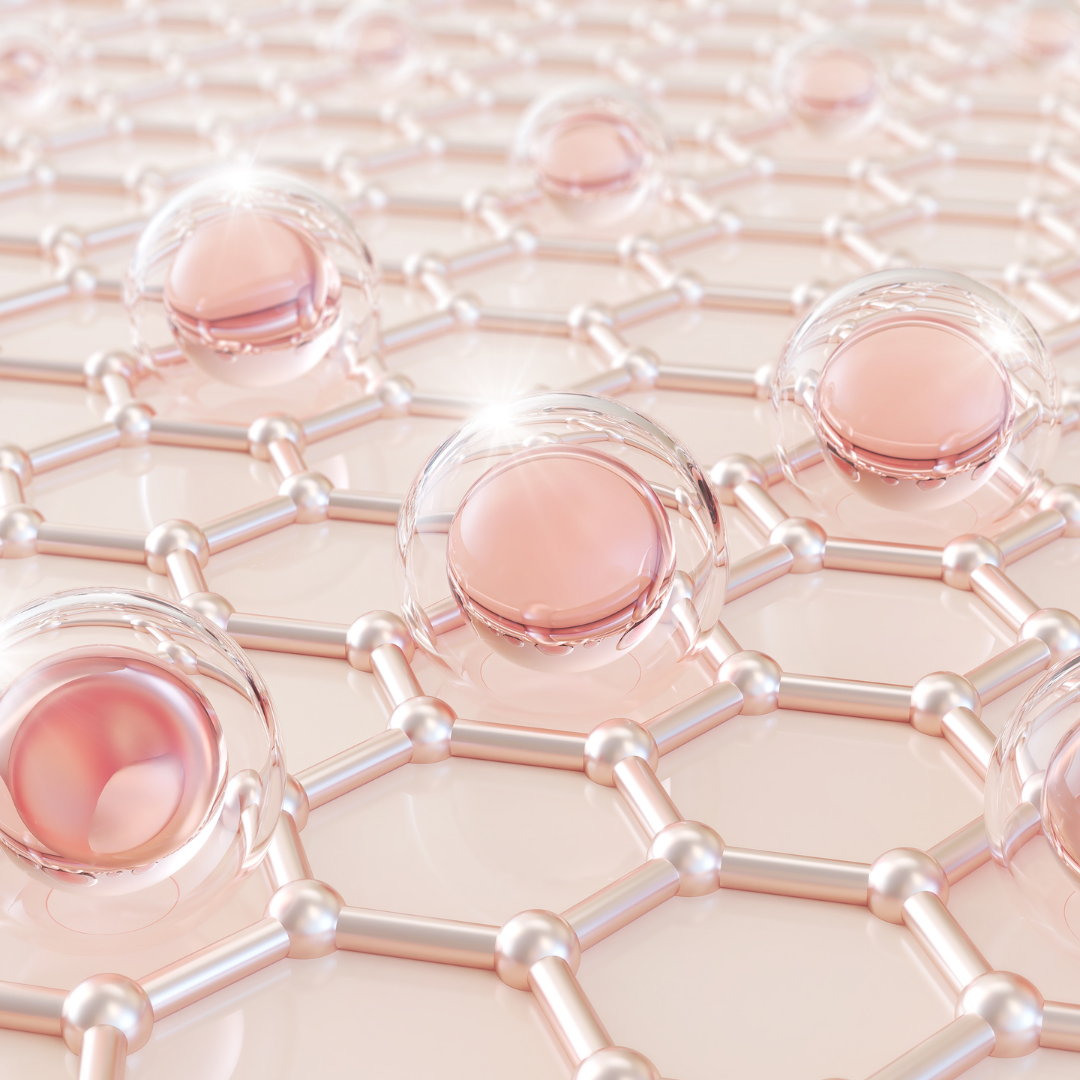 STRENGTHEN SKIN BARRIER
Skin with ceramide loss is difficult to get skincare benefits even with effective formulations. There is a high possibility that the formula will not penetrate deep into the skin and evaporate due to dryness. So the key is to fill the stratum corneum with ceramide first and create a base for toners and serums to get the maximum effects. Our Boost Serum works to promote deeper penetration of toners and serums for lasting results.
Skin concerns:
Acne, Fine lines & wrinkles, Pores, Sun damage
Where is my order?
I ordered on 10/5/2023 and still have not received.
Skin concerns:
Dark circles/spots, Pores, Sun damage
Updated review: the results keep coming
I've been using these products for at least six months. I immediately saw an improvement when I first started, now I'm seeing what happens as the duo works on much deeper issues. Great products, I've never experienced results like this from anything I've ever tried.
Skin concerns:
Fine lines & wrinkles, Dark circles/spots, Pores
WORKS!! Good stuff.
My blackheads are clearing up. I have tried many things over the years, but your product is the first to help.
Awesome product
I've been using it for a week and I am very happy with the results. Great for sensitive skin.
Skin concerns:
Fine lines & wrinkles, Dryness, Eczema/rosacea, Pores
PORE NORMALIZING CLEANSER DUO
Hello Sherry Faris,
Thank you so much for taking the time to leave us a 5 star rating, it's much appreciated. Please let us know if there is anything else we can help you with.
Skin concerns:
Fine lines & wrinkles, Dark circles/spots, Pores, Sun damage, Uneven skintone/texture
WOW - this is a game changer!
I am beyond thrilled that this cleansing duo really works! I had nose reconstruction surgery after a horrible dog attack and experienced having enlarged pores on some parts of my nose throughout the healing process (and they would fill up with pus, etc.). This cleansing duo already has been a huge difference as the pores are visibly smaller - and no pus, etc!! Now my skin can heal far better, which just makes me smile!
Hello Karen K,
We really appreciate you taking the time out to share your experience with us. Please continue double cleansing with our products and maintain your healthy skin.
How to Use
Our recommendation for 30 rinses is not limited to our cleansers.

Think of it as necessary for any cleanser and face wash.

The reason is that if stains have been entwined with dirt are left on your skin, the stains and cleansers themselves will irritate your skin. This is because it causes dryness, acne and pore troubles, and it interferes with the subsequent beauty essence.

In fact, many customers practice rinsing more than 30 times even at our beauty salon, and they feel the difference in the transparency of bare skin.

However, be careful here.

Many people actually rub their face even if they intend to rinse them lightly.

Doing so may irritate your skin, causing redness and dryness.

If you practice 30 rinses and get red or dry, you are probably rubbing your skin. (Skin becomes dry even when rinsing with hot water)

Instead of scrubbing your hands with scooped water, be aware that you don't touch your skin and soak your face with water.

After 30 rinses in that way, no redness can occur.
Our double face-wash refers to the two times of "1. cleansing → 2. face wash".

When cleaning your face, first cleanse with Clear Gel Cleanse and then clean with soap.

Cleansing only once is enough.

Even in the days when makeup is not applied, the skin has dirt in the air.

We recommend you to use Clear Gel Cleanse to wash away this stain and perform a double face wash.
Since each person's skin type is different, we cannot generally say "0 minutes for dry skin and 0 minutes for sensitive skin". While we look at your skin and give you advice on cleansing and washing your face, we recommend 1 to 3 minutes for those with slightly dry skin, and to familiarize and remove it for those with sensitive skin.

When cleansing in morning and at night, you don't need to remove makeup in the morning, so cleanse lightly and wash thoroughly your face.

You remove makeup at night and shorten the cleansing time if you are concerned about dry skin.

If you have sensitive skin, we ask you to change the usage while checking the changes in your skin. For example, cleanse your skin fairly modestly in the morning and let your skin blend in with the gel at night.

Therefore, 5 minutes of cleansing is not good for everyone, so please adjust the cleansing time while listening to your own skin condition.

Please note that powerful cleansing that causes friction and cleansing with a small amount will put a load on the skin regardless of time.

Basically, cleanse gently so that your skin does not move, and when the cleansing dries, increase the amount a little.
Of course you can use it as usual not always.

As we interact with our customers at the clinic, we've heard many voices saying that deep cleansing with Clear Gel Cleanse will make your skin more beautiful.

In fact, many of our customers have changes in the texture and pores of their skin.

There is a high possibility that gentle and careful deep cleansing will be the short cut for having beautiful skin.

If you care the way of cleansing as gently massaging your face, you would be able to notice the differences in your skin.
Double face wash is mandatory.

There are basically different types of dirt on makeup products and air, and dirt on bare skin.

Makeup products and dirt in the atmosphere are "oil", and dirt on bare skin is "protein".

These two have different properties, so even if you try to remove them with a single face wash item, you will leave two kinds of stains halfway.

Makeup products and dirt in the atmosphere are "oil", and dirt on bare skin is "protein".

These two have different properties, so even if you try to remove them with a single face wash, you will leave two kinds of stains halfway.

In order to wash off both at once, a correspondingly hard detergency is needed and the burden on skin is not good.
About 5 to 6 g is reported as a single usage amount. (Of course there are individual differences)

Therefore, one item can be used for about 25 to 30 days.

However, this is for use once a day (only at night).

We recommend at salons and clinics to use it twice a day (morning and evening).

We have also answered the question, "Do I need a double face wash?", but cleansing not only removes makeup but also other stains.

Therefore, if you want to make your skin look beautiful, it is ideal to use it once in the morning and evening.

There are many customers who have actually started to cleanse in the morning and at night, and their skin problems and skin quality have changed.